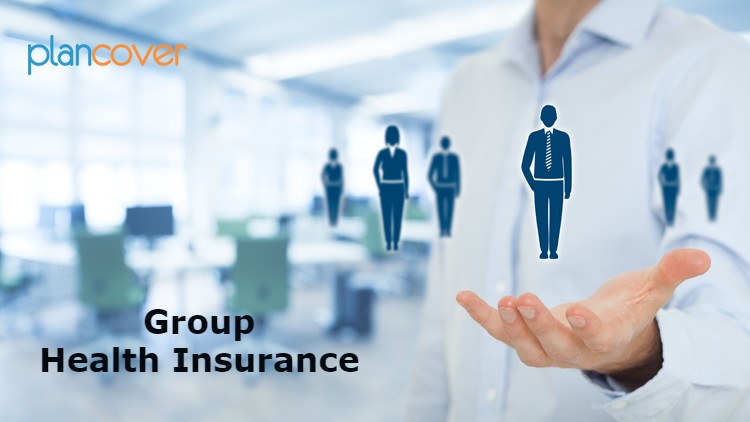 Group health insurance is still treated as an expense to the organization instead of an investment despite all the benefits. So, when looking to buy the policy, its premium amount is the first point of consideration for the majority. This subsequently leads to some common questions, like…
How much group mediclaim policy costs?
How the premium rates of group health insurance is determined?
How to buy the right group health insurance plan?
For the answer to the last question, check out this post: 5 Factors to Consider When Buying Group Health Insurance
Coming to the cost, the premium amount is determined based on several factors. For different companies, this amount could vary.
Having a clear awareness and understanding of these factors can help outline your cost mitigating strategies as well.
So, what really influences the premium rate of group health insurance? Here are 7 of the key factors:
Total sum insured
This is the most obvious factor that determines the premium rate. The more the insured amount, the higher will be the premium. The opposite is just as true.
Many employers keep this insured amount low so to keep their premium rate low. That's not the right approach though.
The cost of healthcare is very high now. Even small ailments can come with huge medical bills. So, providing a small insurance amount to employees is a mistake; it's insufficient that may not provide them coverage even for basic illnesses.
Ideally, you want to understand your employees' coverage needs and requirements, and then decide on the insured amount.
The number of employees
How many employees are there in your organization? How many people are getting the insurance? This number plays an important role in determining the premium rate.
If there are more employees, the premium would be much higher.
So, the bigger the company is, the more you would have to spend on insurance.
In addition, the premium rate also depends on the type of group plan you're offering to different groups.
For instance, based on the designations and experience, you may choose to offer different health benefits to different groups of employees. Some, who sit at top positions, may get a higher coverage amount and greater benefits. And those who are new to the company may get a smaller coverage. In such a case, in addition to the number of employees, who hold what designation may influence the premium rate as well.
Customizing and creating such a group health plan that offers different health benefits to different employees requires proper planning and a thorough understanding of what you're doing. It's recommended that you get help from licensed insurance brokers.
[Note: Your decision to offer different health coverage to different people in the organization shouldn't be discriminatory.]
Type of business
This is another common and very important factor that makes a big difference in the final premium rate of the group mediclaim policy for employees.
What type of business do you run? What industry are you in?
If you run a business wherein your employees are more likely to fall sick, the premium rate would be much higher. An example of this is a large lab or factory where people working could be exposed to chemicals. More people falling sick means more of them making claims. In such a case, you would have to pay more for the group health insurance.
Of course, there's no hard rule as to which type of business has to spare more on premium. Different insurance companies have different ways of measuring this. Consult an insurance broker here to know more.
Age of the workforce
This is an underrated factor that makes a big difference.
A workforce that includes a lot of people in their 50s and 60s, the company would have to pay more in group insurance premium.
Older people are more likely to fall sick. They are more likely to have pre-existing illnesses.
In contrast, the younger people in their 20s and 30s are assumed to be healthier. So, their expense in healthcare is relatively lower.
If your workforce includes a lot of old people, you may have to pay a higher premium. With a younger workforce, this premium could be less.
The features and benefits
You can beef up your group health insurance policies to include more features and benefits. Unsurprisingly, this would cost you more.
For instance, you can waive off the waiting period by paying a little extra.
Similarly, if you want your employees' immediate family members (spouse, parents, and children) to be covered by the insurance as well – which is highly recommended – your premium would be much higher.
You can have the policy also cover dental and mental health. Again, such extensions would cost you more in premium.
So, when creating your custom group health plan, be sure to factor the tradeoff between the features/benefits of the policy and premium amount.
Service of the insurance company
Different insurance companies have their own terms and conditions. They have their own sets of offerings. They have their unique way of pricing their policies.
So, if an insurer says they are available round the clock for you, if they have assigned you a dedicated account manager, understand that they are going to charge you for that.
If the insurer is offering more services and solutions – or if you're opting for add-ons – it will cost you more.
Previous claims
The history of previous claims, too, plays a big role in determining the premium rate.
If your employees have made more claims and their claims are for a large sum, the group insurance premium would be higher at the time of renewal.
Insurance companies look at such records. This helps them identify patterns, thereby assisting them to find an apt premium rate for the group plan.
This is why it's critical to explain to your employees how and when to make health insurance claims. If they are making frequent and small claims, that isn't the right way to go about it.
How to Lower Group Health Insurance Cost?
So, the cost of group health insurance for employees depends on many factors. This also means that if you can control or manage these factors, you can bring down this cost.
Admittedly, finding cost-saving opportunities when buying group health insurance, or any kind of business insurance policies for that matter, is easier said than done. This is especially true if you don't have adequate experience in dealing with insurance policies.
The best way forward here is to seek help from insurance brokers. These experts can navigate you in the right direction, helping you discover better group health insurance plans from top carriers, customize the plan if needed, and eventually help you lower the premium rate. On the back of their experience and expertise, they can employ cost-mitigating strategies to bring down the cost.
So, find one such insurance broker who can support you throughout the purchase process. Here are some tips to pick a good insurance broker:
Make sure they are licensed. Don't just select "anyone" that pops on the first page of Google. They must have the right license to be doing this; they must be registered. So, do ask for their license.
Consider their experience. Do they have the experience of helping businesses buy group mediclaim policy? For how many years have they been doing this? How many businesses have they served to date? Sufficient experience or a good track record underlines their expertise. If they weren't sufficiently good, they wouldn't be doing this for so long!
What kind of services do they offer? Some insurance brokers offer only consultation or advice, while others offer end-to-end services, which would include assistance in the purchase and taking care of all the paperwork. You ideally want someone who takes care of everything; someone who even represents you in front of the insurer.
Have a conversation with them. Talking to them can give you a fair idea of what's their overall approach and commitment towards the client. Are they friendly? Do they respond promptly? Are their answers satisfactory? Do they have adequate expertise? You can find the answer to such questions by talking to them from the front. Remember, for a meaningful and desired outcome, it's essential you and your insurance broker work together. And this is only possible if you get along with them properly.
These are four tips to find a good insurance broker. They can then subsequently help you buy a fitting group health insurance for employees that provides maximum coverage at a lower premium.
Final Words
Buying a group mediclaim policy doesn't have to be such a difficult task. You have to, however, be more careful if you're limited in budget and cannot spare luxuriously on the group plan – a state common for SMEs and startups. So, do be careful. Now you're aware of some of the important factors that determine the premium of group health insurance, manage those factors well to bring down the cost of the premium. And, of course, feel free to reach out to licensed insurance brokers. They can help you save money on group mediclaim policy for employees.