Directors And Officers (D&O) Liability Insurance
---
Background
Directors & Officers may be held personally liable for the losses connected to culpable acts or negligence by the director and/or officer. The Board of Directors and Executive Management can be targeted personally, either individually or collectively. While the liability of the company is limited, a director's and officers' liability is unlimited, which is why insurance is of interest.
Directors and officers are bound by duty towards various stakeholders —


Protect the key stakeholders in your organization against legal liabilities and shield your business against financial and functional uncertainties.
Directors and Officers liability insurance is one of the most important insurance policies for businesses. With a team of licensed insurance experts at PlanCover by your side, buy the best D&O insurance from a top insurer at the right price that meets the coverage requirement as well as the budget.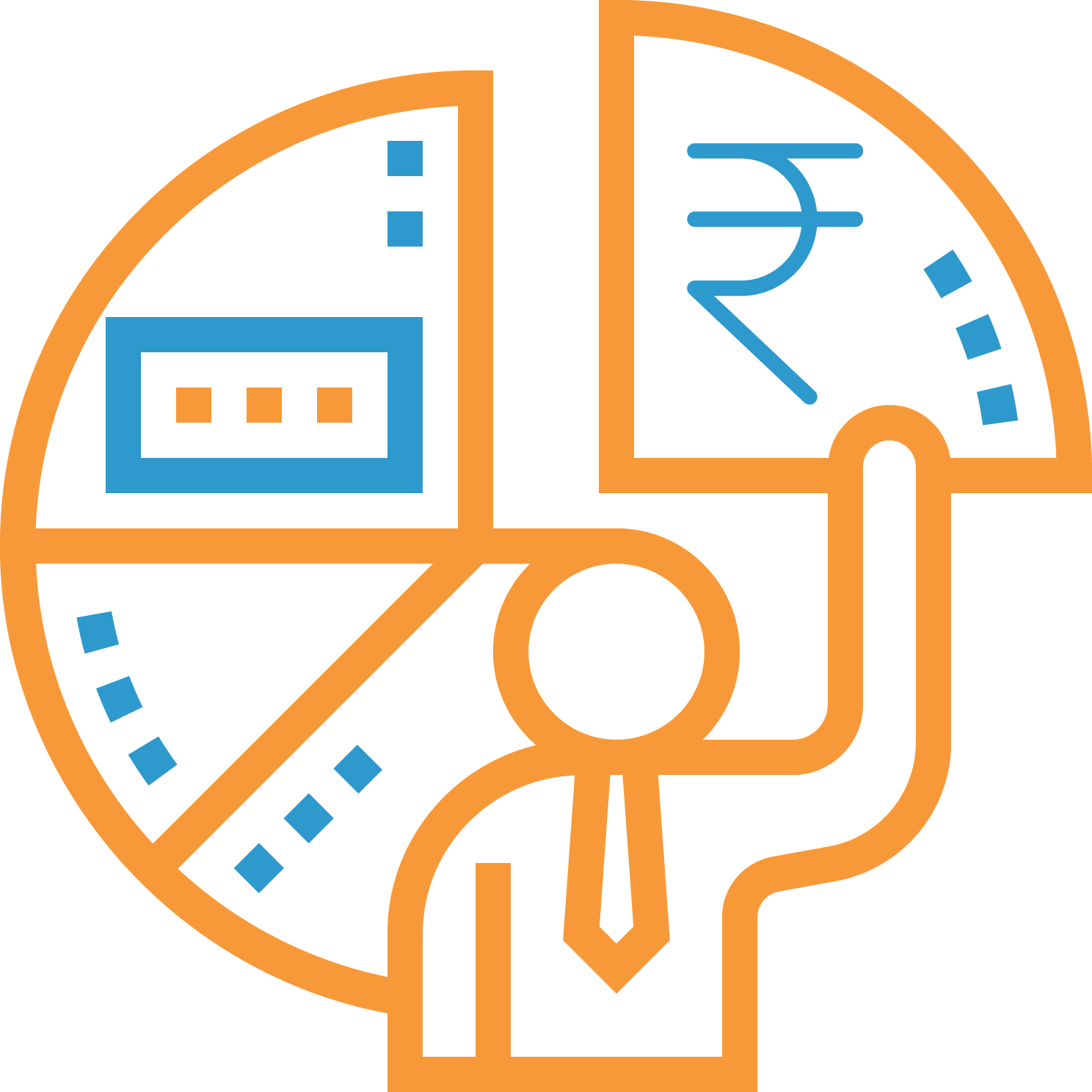 Shareholders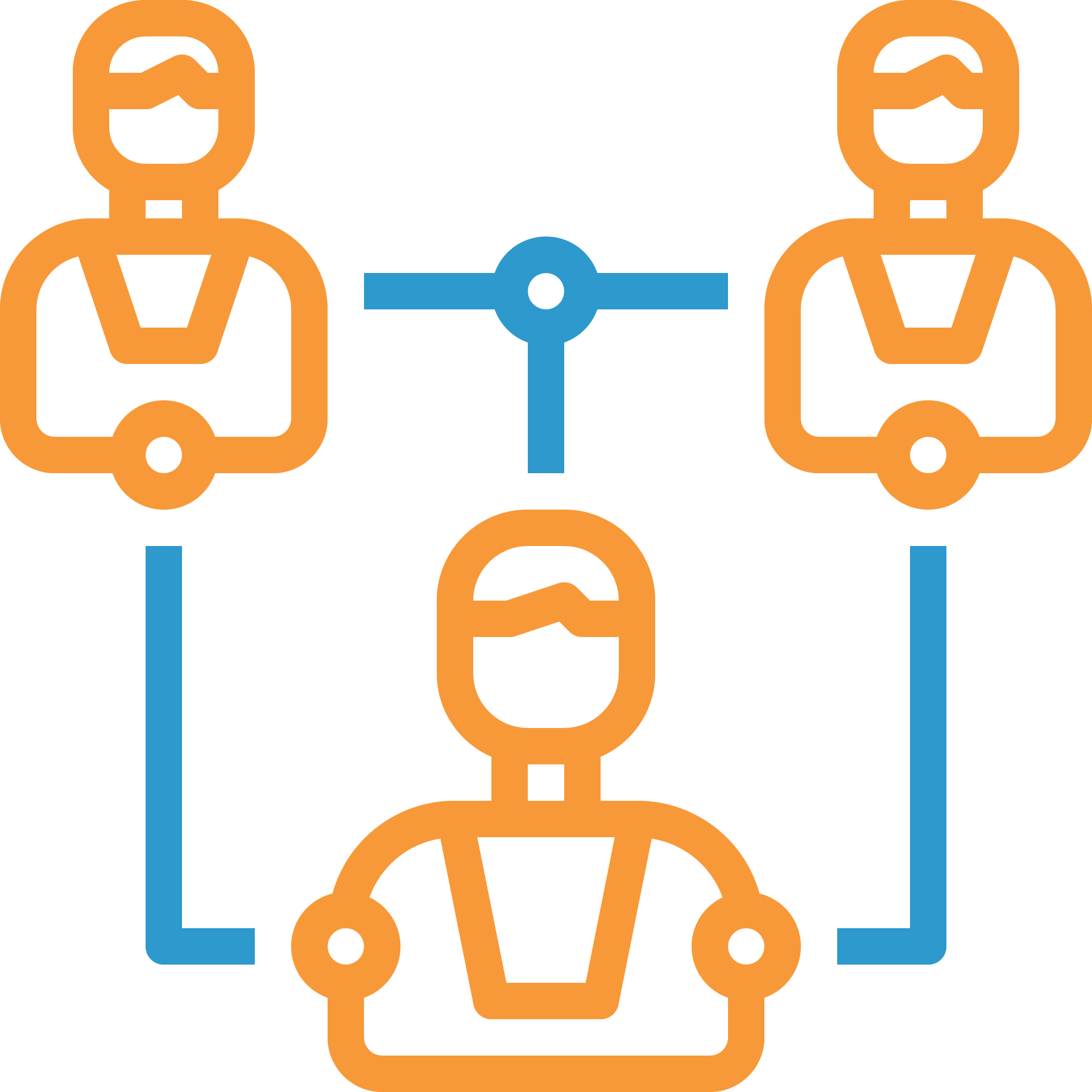 Employees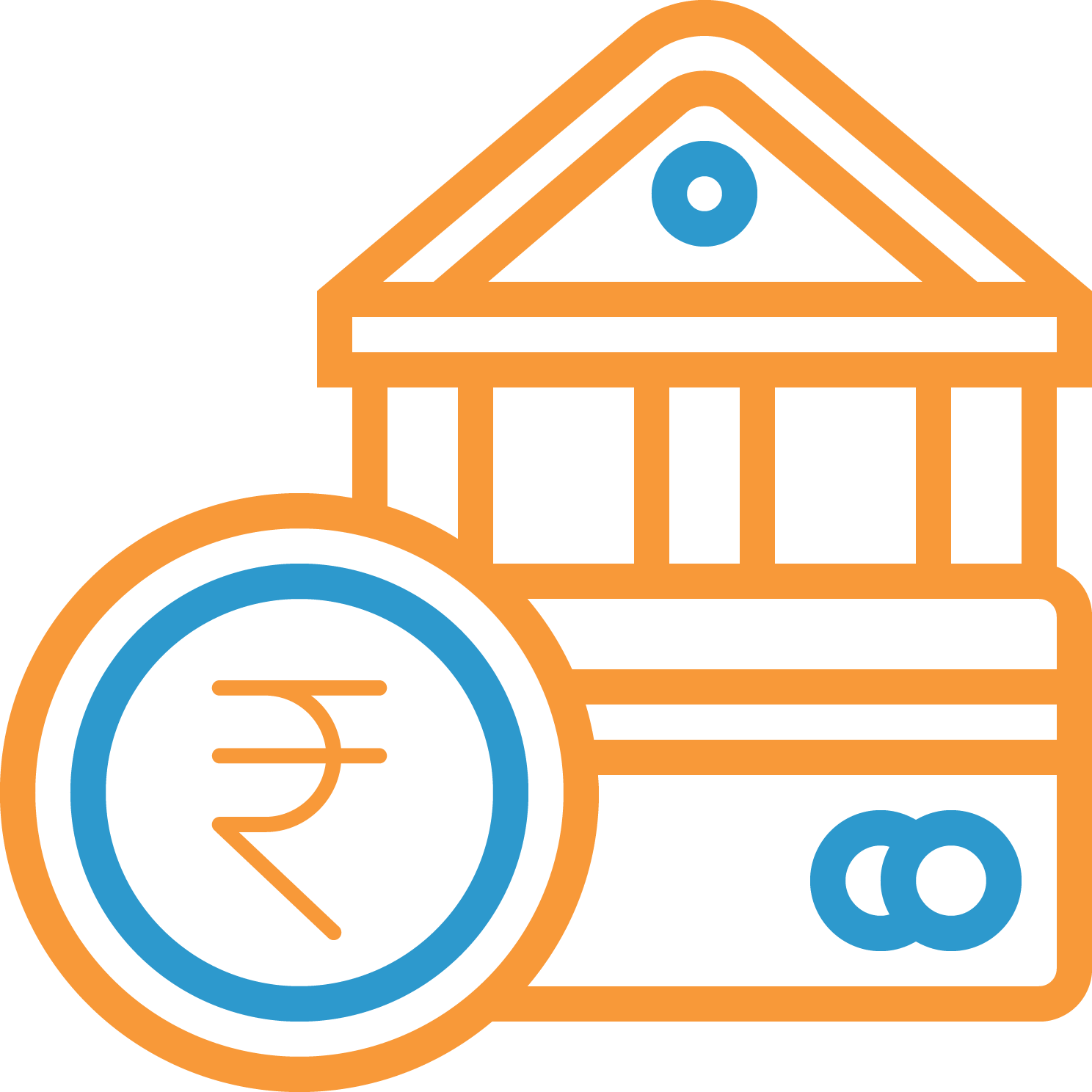 Creditors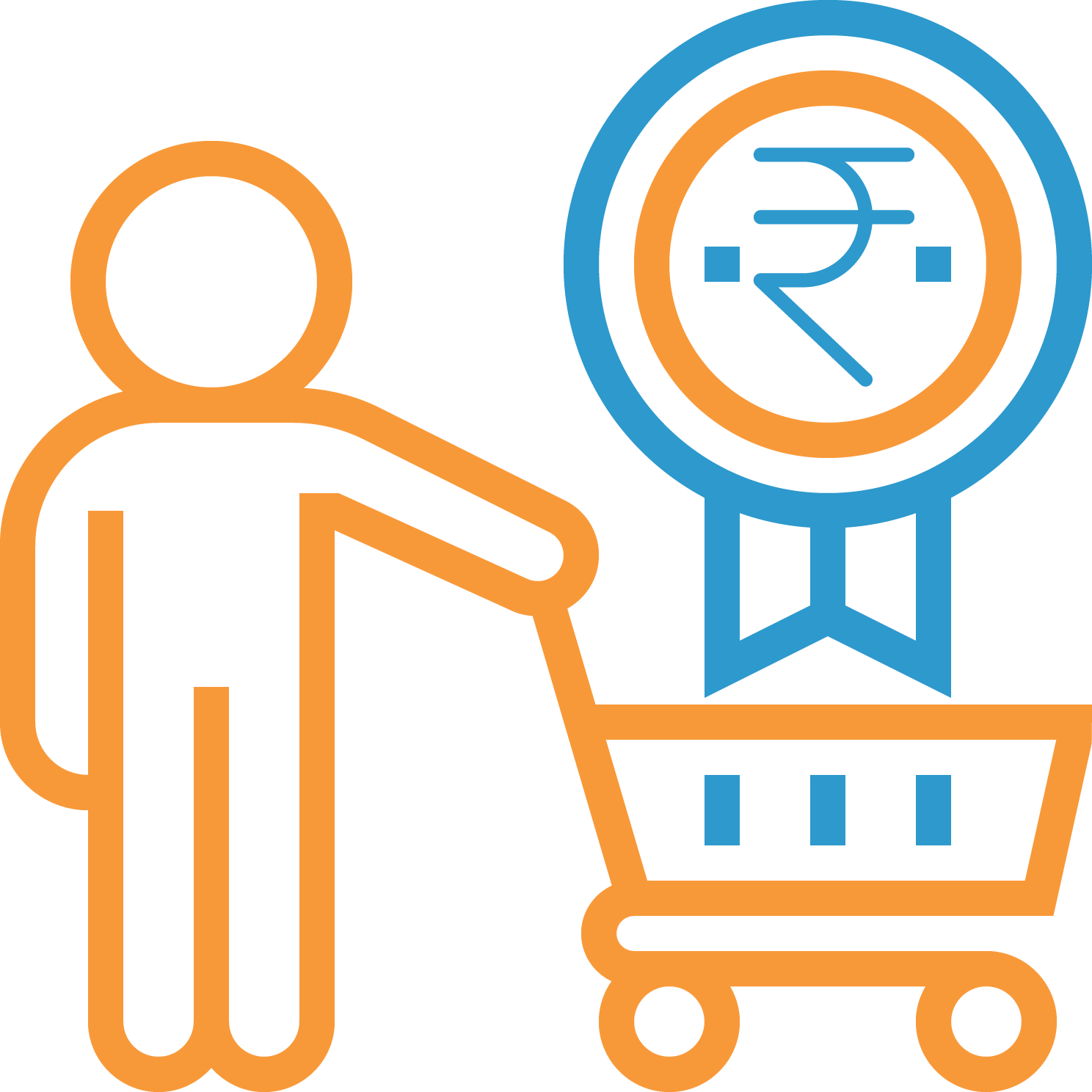 Customers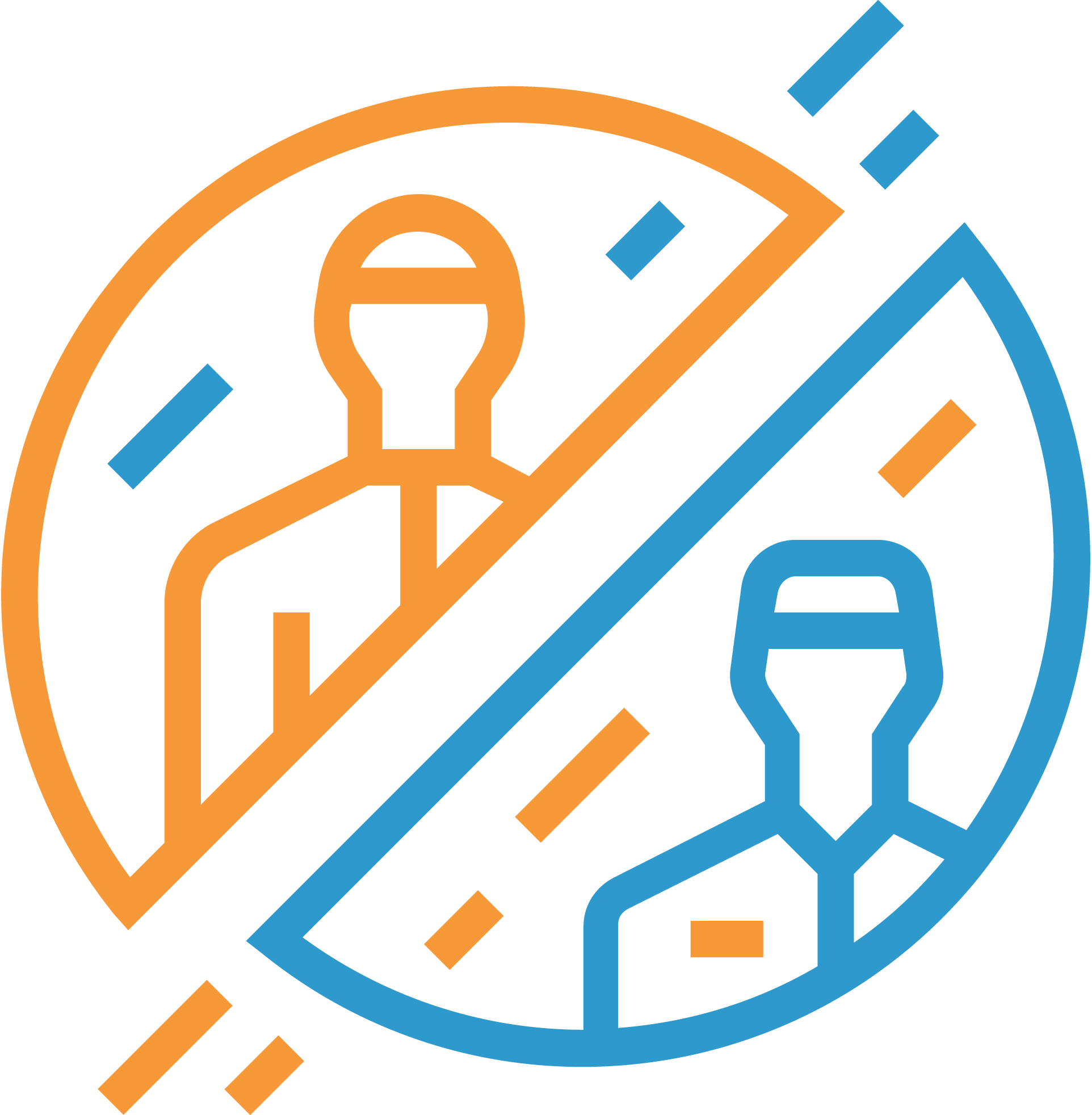 Competitors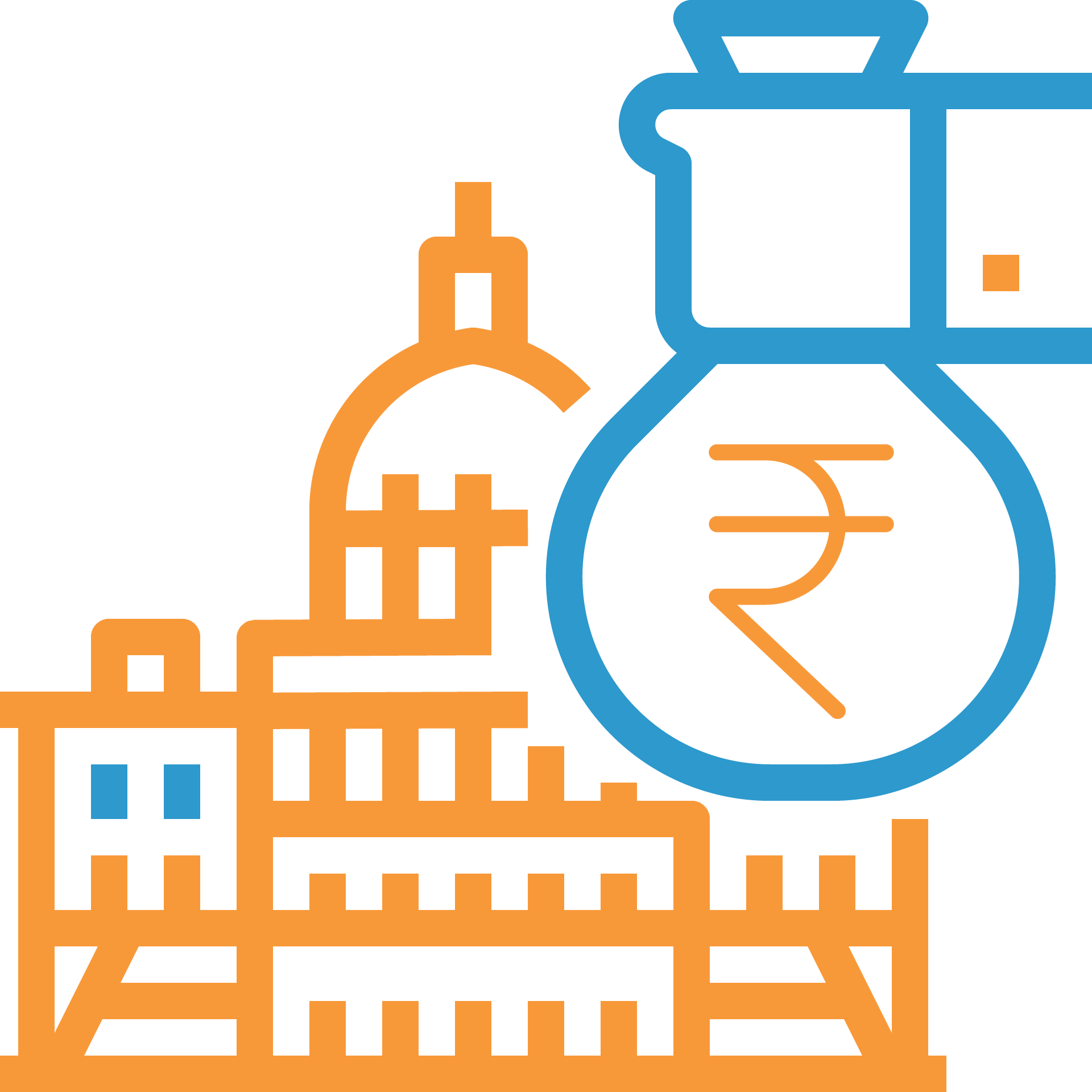 Government, and Other regulatory bodies.
Any breach or non-performance in the duties can result in claims against them by reason of any wrongful act, actual or alleged, in their respective capacities.
What is a Directors & Officers (D&O) Liability Insurance?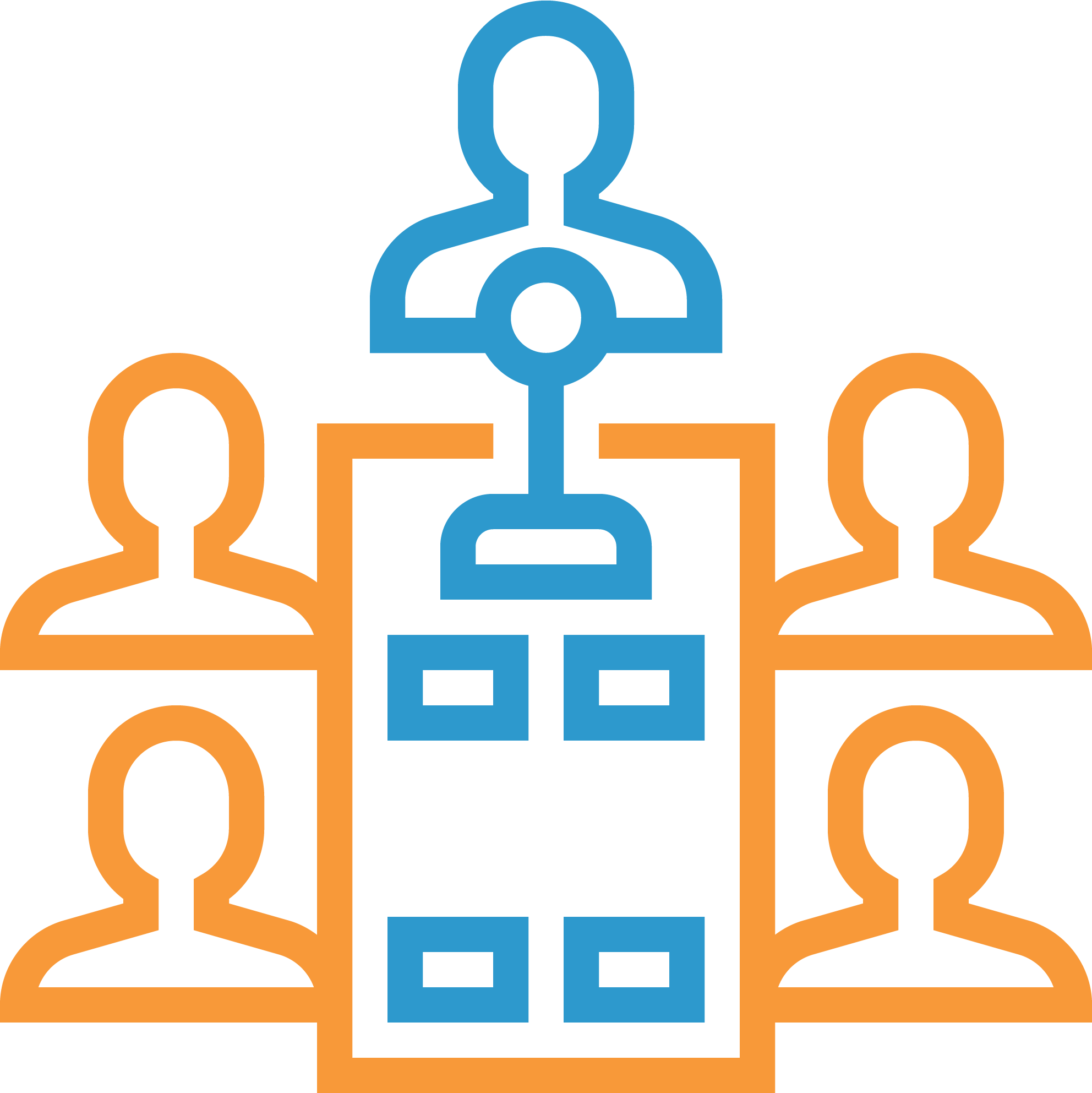 Directors and Officers Liability insurance is a liability insurance covering Directors and Officers of your company from claims made against them when they are serving on a company's Board of Directors or as an officer.
Directors and Officers Liability insurance covers directors and officers for damages and defence costs as well as other related costs incurred due to claims against them, demanding damages as a consequence of financial losses.
D&O Liability Insurance provides financial protection for the organization in the event of a claim against their directors, officers and key employees for an alleged wrongful act in a managerial or supervisory role.
Directors and Officers Liability insurance offers security in case of any alleged or actual error, omission, misstatement, breach of duty, or misleading statements to name a few.
Directors and Officers liability insurance policy further extends to cover the litigation costs, which may be incurred by your company in defending your Directors and Officers, before a Court of law.
D and O insurance is one of the most important liability policies. If you're looking to buy, know more about directors insurance cost, or get a free quote, get in touch with the team at PlanCover today.
Why Buy a D&O Insurance?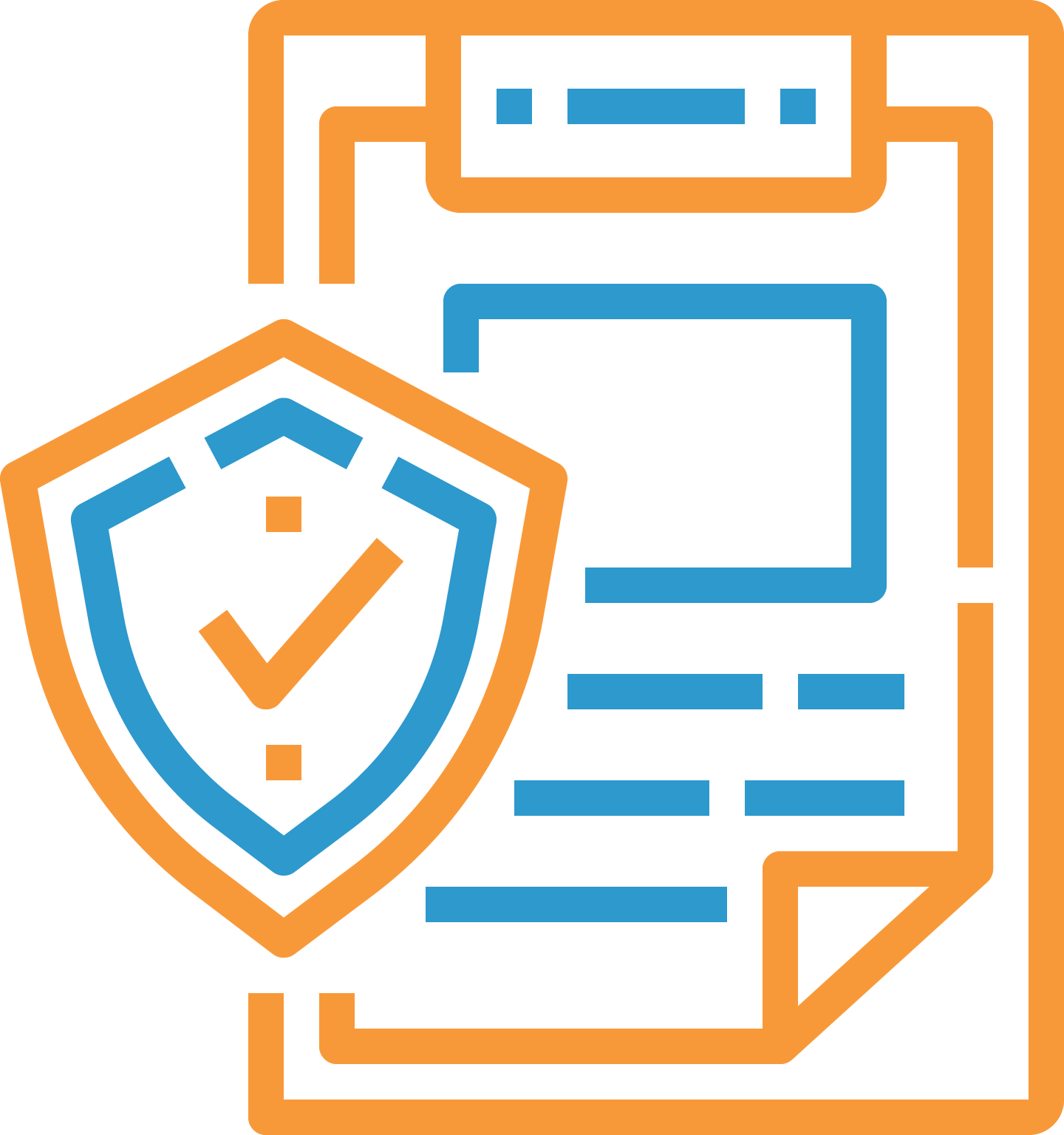 The need to get proper directors and officers insurance coverage cannot be overstated. The need to obtain proper D&O insurance cannot be overstated. A common misconception is that alleged misconduct by directors or companies is covered under other liability policies, such as commercial general liability, errors and omissions, or other professional liability policy. In many cases, this simply is not true.
In some instances, misconduct may not fall within the scope of an organization's indemnification clause.
Even if an organization has the ability to indemnify their directors and officers for the wrongdoing in question, it may not have the funds to finance the ongoing costs and expenses related to a lawsuit.
These costs can add up quickly and easily reach six figures.
Without the financial backing of a D&O insurance policy, an indemnification clause might not adequately protect the directors and officers of the organization.

So, if you're ready to buy directors and officers liability insurance policy, get your free quote today, as well as end-to-end support with the purchase process. At PlanCover, we have helped thousands of businesses over the span of 10+ years, enabling their growth and prosperity with the best D&O insurance. Connect with us and let's find a good company directors insurance that fits your risk exposures, as well as the budget.
Why is a Directors & Officers (D&O) Liability Insurance important, especially in India?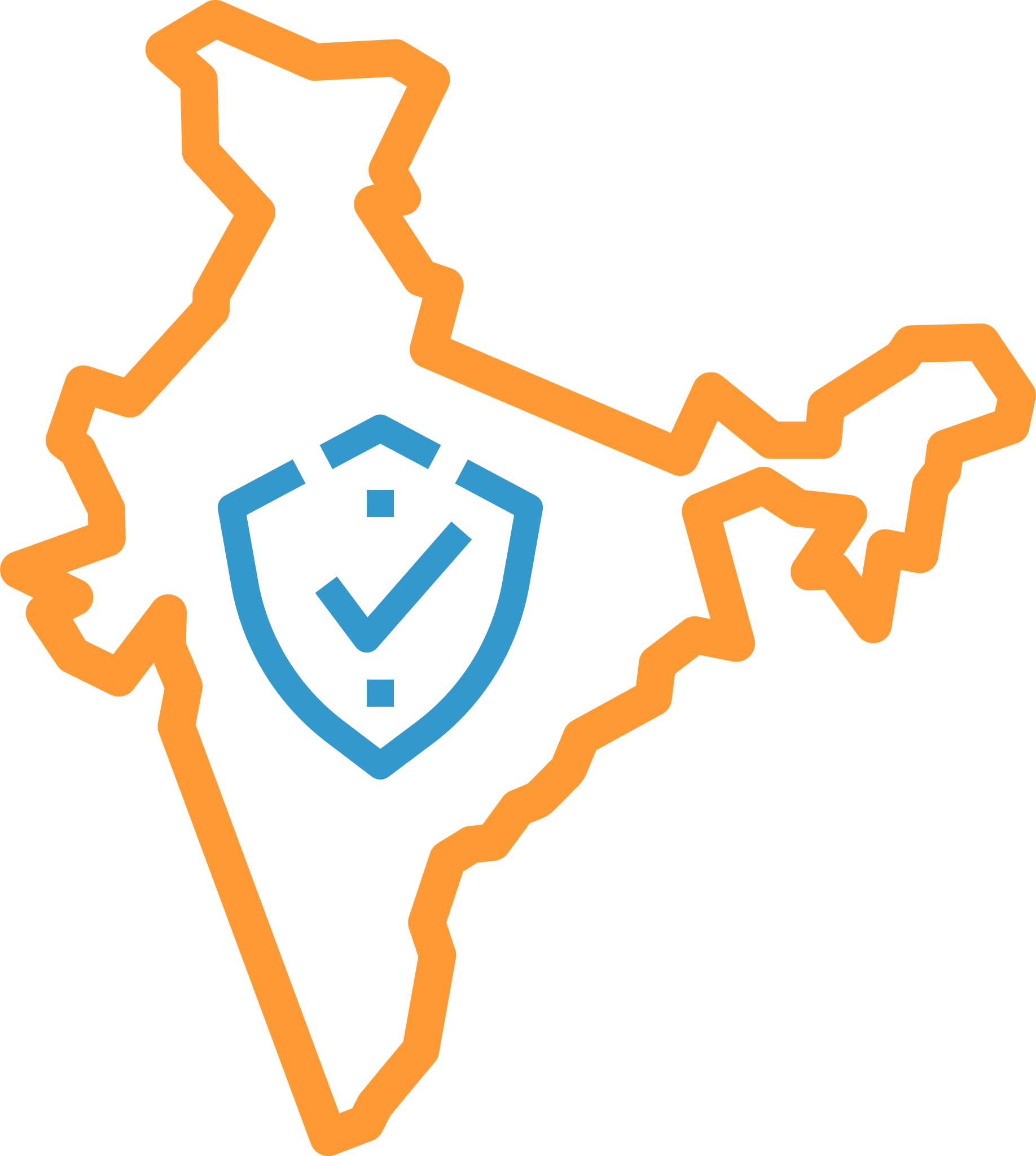 Amidst the rising number of Corporate Frauds and tightening regulatory framework, getting D&O insurance is more crucial than ever.
The top management of a company is more exposed as they are involved in the Day to Day activities of a company.
Especially the Executive Directors (EDs) and Key Managerial Personnel (KMPs). The Ministry of Corporate Affairs recently highlighted the role of EDs and KMPs and Independent Directors (IDs), along with their ambit of operations, within a company.
Whilst a company may indemnify its Directors for actions brought against them, the scope of protection is limited and may well be removed if –

The company becomes insolvent
The company has insufficient funds
The company is the claimant
The protection is withdrawn
They are no longer directors of the company.

Most important indemnification by the Company is only permissible when a claim is defended.
Make the right move and protect your directors and officers against legal claims. While they are always in a vulnerable position, they don't have to. With a fitting directors and officers insurance coverage, you can effectively mitigate risks and thereon ensure seamless business continuity. Get in touch with licensed insurance experts at PlanCover and get your free directors and officers insurance quote.
Why protect yourself with a D&O Liability Insurance?
The new Companies Act, 2013 imposes stricter civil and criminal penalties on the directors and officers, and has broadened the statutory duties of a Director to act in their best interest not only towards the company, but also the shareholders, employees and community.
Some examples of liabilities that can be imposed against Directors and Officers are

Breach of Fiduciary Duties

Liabilities related to Employment Practices

Shareholder/Stakeholder Claims

Discrimination and Sexual Harassment Allegations

Investigations conducted by Regulatory Bodies

Irregularities in Accounting and Book Keeping

Exposures arising out of Mergers and Acquisitions

Violation of Corporate Governance regimes

Fraudulent Business Conduct — Directors and Officers in their personal capacities have a fiduciary responsibility to act towards the company's interests, if the concerned person is involved in malicious, wrong or fraudulent, he shall be held responsible.

Tax Liability — According to the Income Tax Act, if a company defaults in the payment of Income Tax for any previous years, then the Directors will be held liable for this default.

False Statement in Company Prospectus — Directors will be liable for any false/misstatements in a company's prospectus.

Company Debts — Though not personally liable, if it is proven that he was involved in an unlawful activity, the Director shall be held personally liable.

Liabilities under various Acts, apart from the Companies Act

Default in Payment of the share application money

Failure to acquire qualifications of shares

Liability to pay for qualification shares

Share application money payment

Dishonoured Cheques

Labour Law Offences

Environmental Law Offences

Money Laundering Offences
Experiences from the past - Case Studies

Difference between D&O and other liability insurance?
Individuals often are confused between an Errors and Omissions (E&O) policy and a D&O policy. An E&O policy covers the errors and omissions committed by a professional or an organization due to negligence, which results in a loss suffered by a client.
An E&O policy, covers the losses suffered by a 3rd party in cases of professional negligence, it is only limited to cases where the company is sued for lacuna in services or an individual is sued for his services, read more about Professional Indemnity Insurance for Individuals.
A D&O policy is also different from a Commercial General Liability Policy, which covers losses which are a result of an accident causing injury or physical damage to a 3rd party. General Liability does not cover the Directors and Officers in their personal capacity.
A D&O policy is designed to protect the past, present and future Directors of both Profit and Non – Profit Organizations arising from an actual or alleged wrongful activity that they may have been involved in.
The policy not only protects the Directors at present, but also when they have retired, and even after their demise, the protection is extended to their legal representatives and dependents.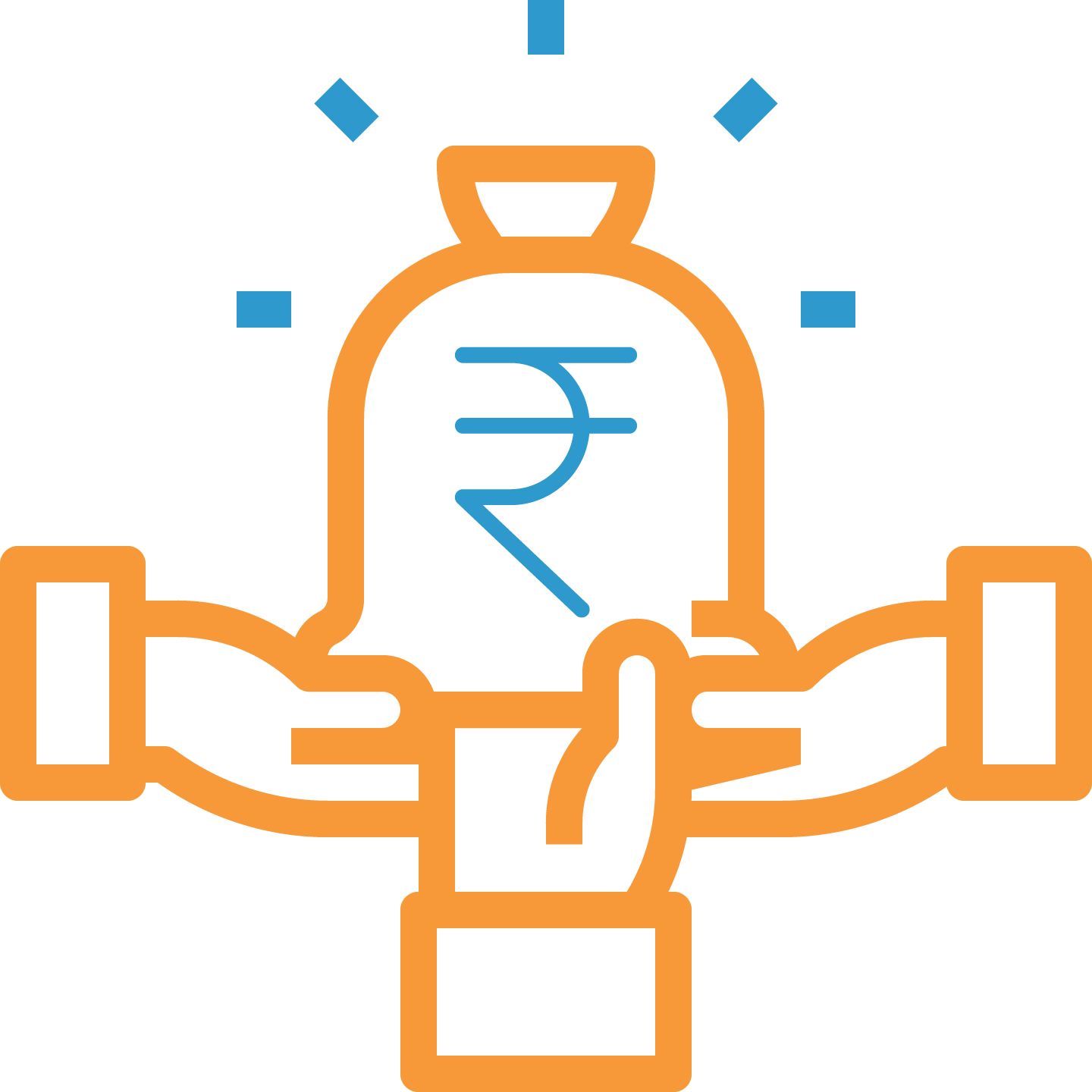 Case: Breach of fiduciary duties
Industry: Investment Advisory Services
Description: Breach of fiduciary duties
Case in Brief:
With the help of its investment adviser, an investment company purchased stock for its portfolio directly from a company at a favourable price.
Soon after, the company commences a tender offer for its shares at a substantially higher price, its shareholders, in turn, sued the directors and officers as well as the investment adviser and investment company.
The shareholders argue that the Investment Company and adviser aided and abetted a breach of fiduciary duty by directors and officers.
The court refuses to dismiss the claims and allows the suit to proceed.
The investment company and its adviser face legal fees in excess of $500,000 and damages of nearly $2 million.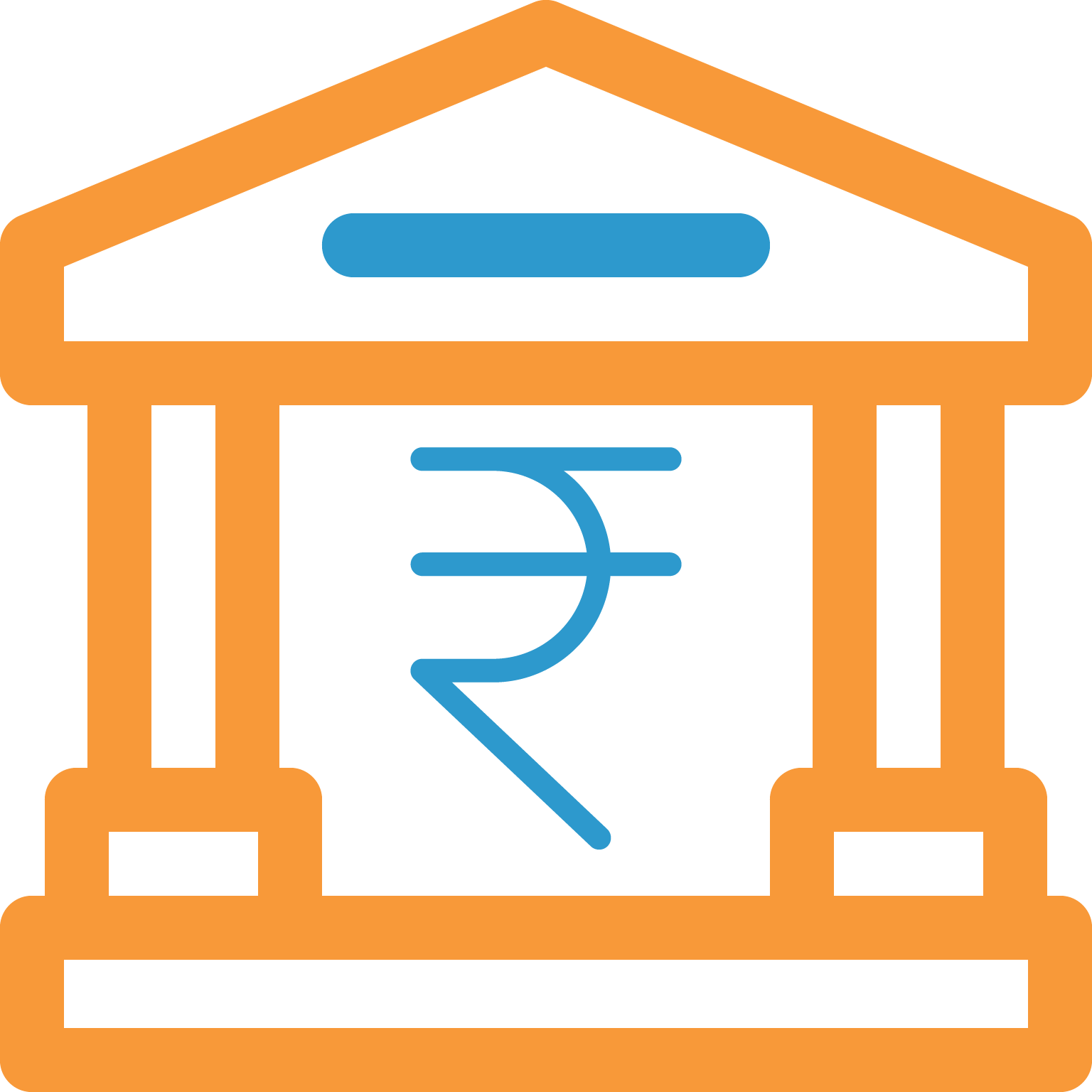 Case: Finance Decision
Industry: BFSI
Description: A European Bank suing an Indian Bank
Case in Brief:
A leading European Bank (EB) had sued the board of directors of one of the leading Indian Banks (IB).
EB had alleged that IB had wrongly financed a restructuring of a leading apparel manufacturer in India when they earlier had defaulted on payment lenders.
The verdict is still not arrived at but claim in the tune of INR 25 crore have already been made.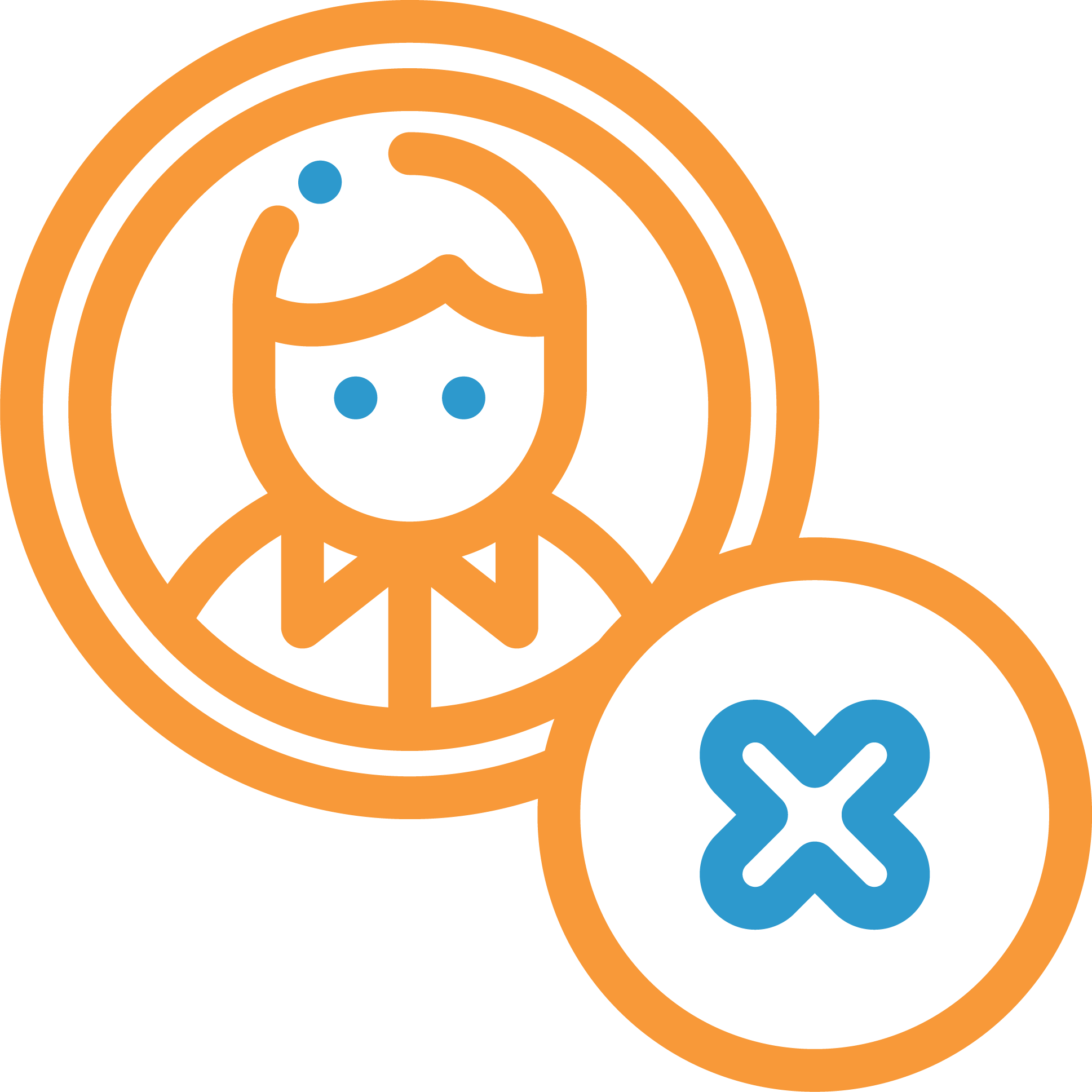 Case: Firing of Employees
Industry: Banking & Financial Services
Description: Dismissing of Senior Employees
Case in Brief:
A MNC company had hired in 2001 two senior bankers and they were made to understand that they were to head the new subsidiary.
The setting up of the subsidiary kept getting delayed which soured relationships between the employees and employers.
The company in 2003 dismissed both of them citing incompetence and absenteeism as the reason.
Both the dismissed employees filed criminal cases for damages of INR 80 crores against all the directors of the company alleging cheating, fraudulent misrepresentations about the job profile, remuneration, failing to fulfil terms of employment contract and defamation by press release.
What is covered under a Directors & Officers liability insurance?
Directors and Officers insurance coverage takes care of a wide range of risk exposures. With add-ons, their coverage net may even widen with greater scope. Here are some of the things that are covered under a D and O insurance policy: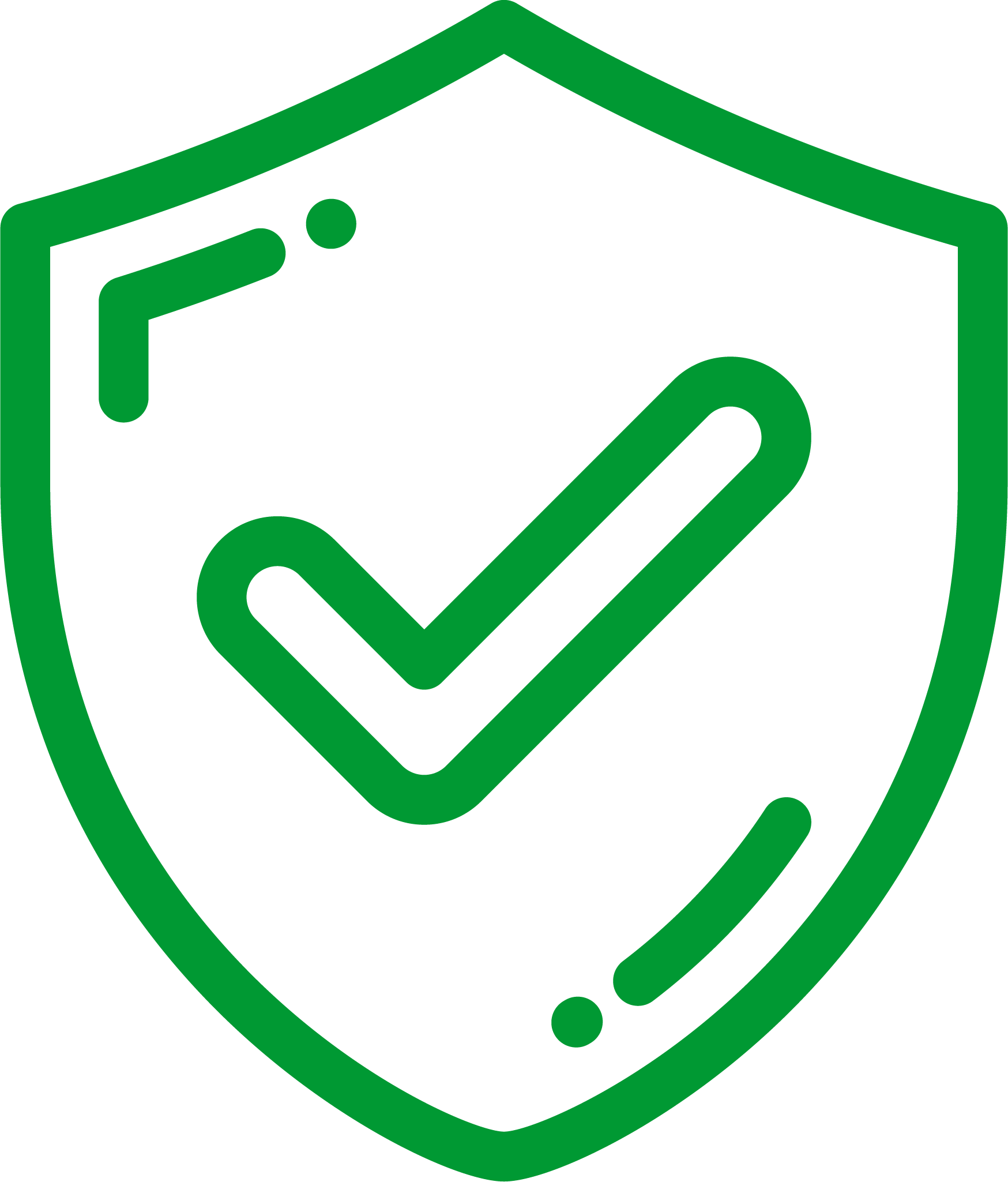 Regulatory Investigations
Accounting Irregularities
Exposures related to Mergers & Acquisitions
Right to Defend
Coverage for Subsidiaries
Vulnerability to Shareholder/Stakeholder claims
Wrongful Termination
Discrimination Allegations
Outside Directorship
Coverage for Retired Directors
Employment Practice Liability Cover
Cover for Negligence
Costs of Bail-bond, prosecution
Damage to Reputation
Coverage for Heirs expenses
Emergency Expense Coverage
Severability Coverage
Special Excess for non-executive Directors
Management Liability
Management Indemnification
Non-profit outside Directorship Liability
Spouse Liability Extension
Harassment
What is not covered under a Directors & Officers liability insurance?
Directors and Officers insurance policy has its own limitations. There are several things that are excluded from its coverage net. Before you rush to buy D&O liability insurance India, make sure you fully understand its terms and conditions, and are aware of its exclusions.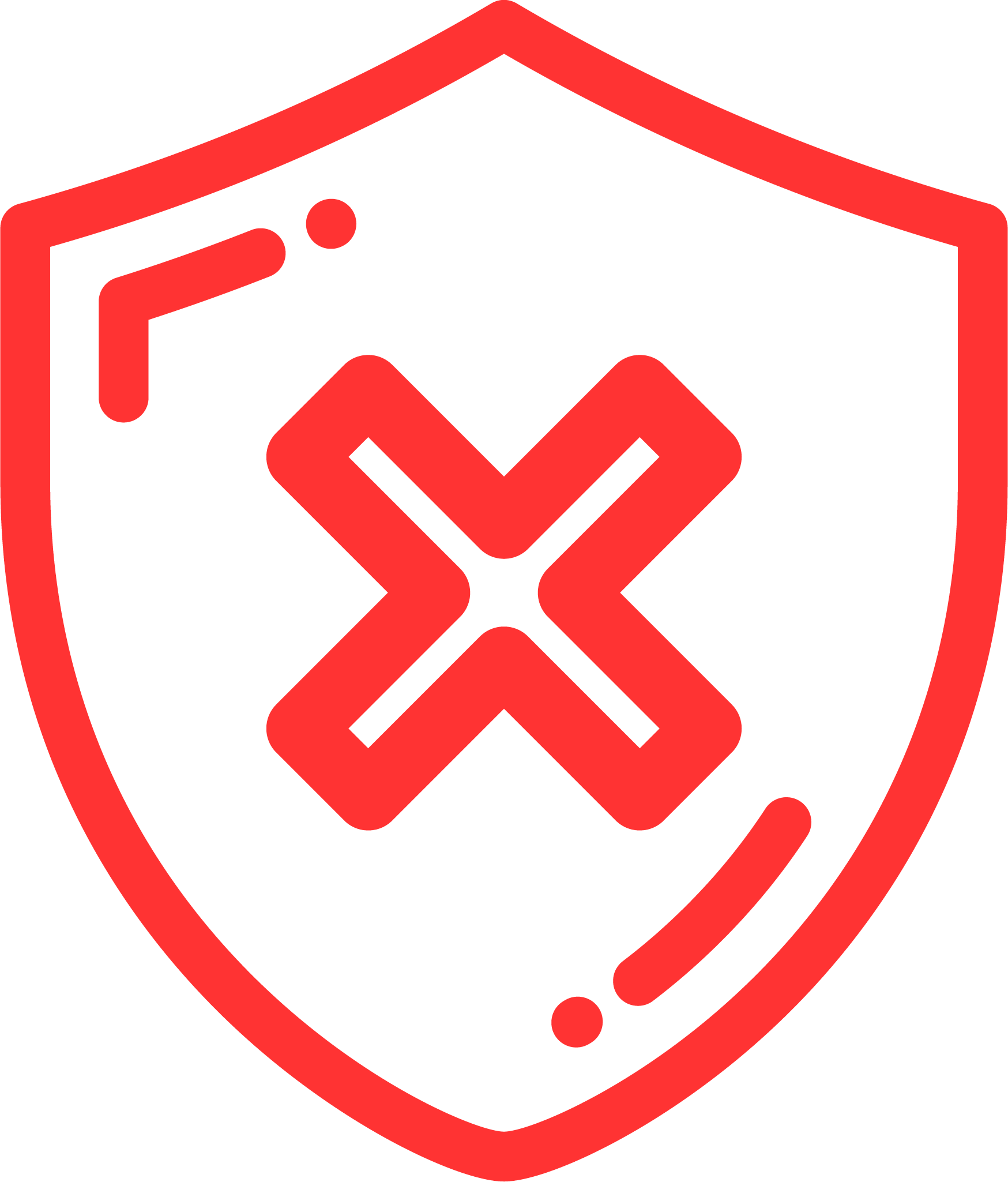 Breach of Contract
Claims normally covered under other or prior Insurance
Insured vs. Insured
Dishonest, Criminal, Fraudulent conduct.
Fines, penalties and Punitive Damages
Defamation, libel and Slander claims
Wilful or Intentional Wrongdoings
Personal Gain
Who can file a claim against Directors & Officers?
Directors and Officers at the organization are always in a vulnerable position of getting sued. They have greater risk exposures with the higher possibility of legal claims made by different third-parties. This is what makes D&O policy so essential.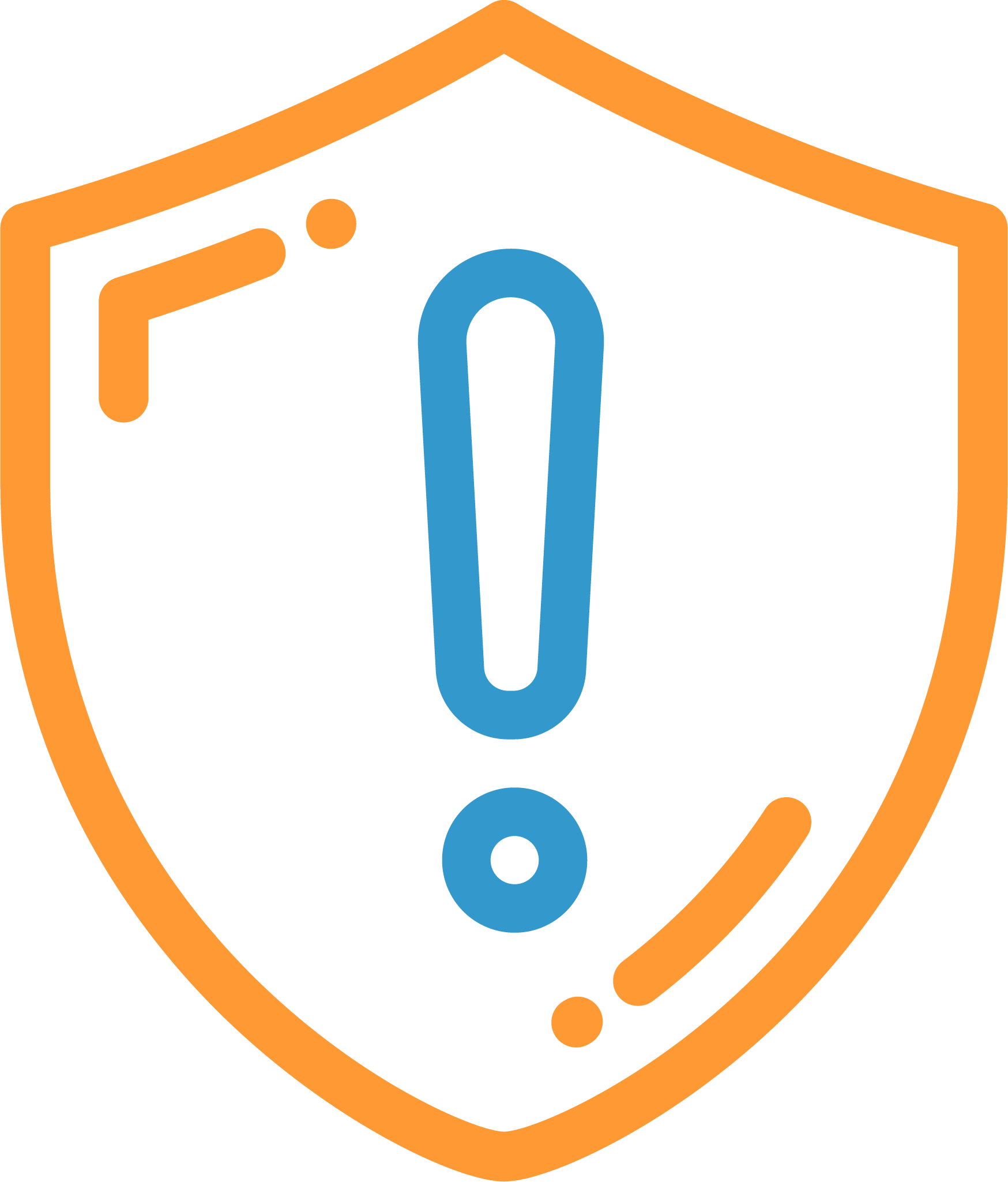 Employees
Wrongful Termination
Breach of employment contract (not termination)
Harassment/humiliation
Discrimination
Defamation
Employment conditions/safety
Other employee issues
Shareholders/Investors
Inadequate or inaccurate disclosures.
Financial reporting
Financial performance
Executive Compensation
Use of Insider information
Competition
Anti-trust
Deceptive Trade practices
Business interference
Copyright/patent infringement
Contract dispute
Customers
Dishonesty/Fraud
Contract disputes
Cost/quality of Product/service
Deceptive trade practices.
Government & Regulatory Agencies
Dishonesty/Fraud
Anti – Trust
Tax Related Issues
What are the typical coverages under a D & O policy?
A typical policy provides three forms of protection as standard, as outlined in its insuring agreements; Side – A, Side – B, Side C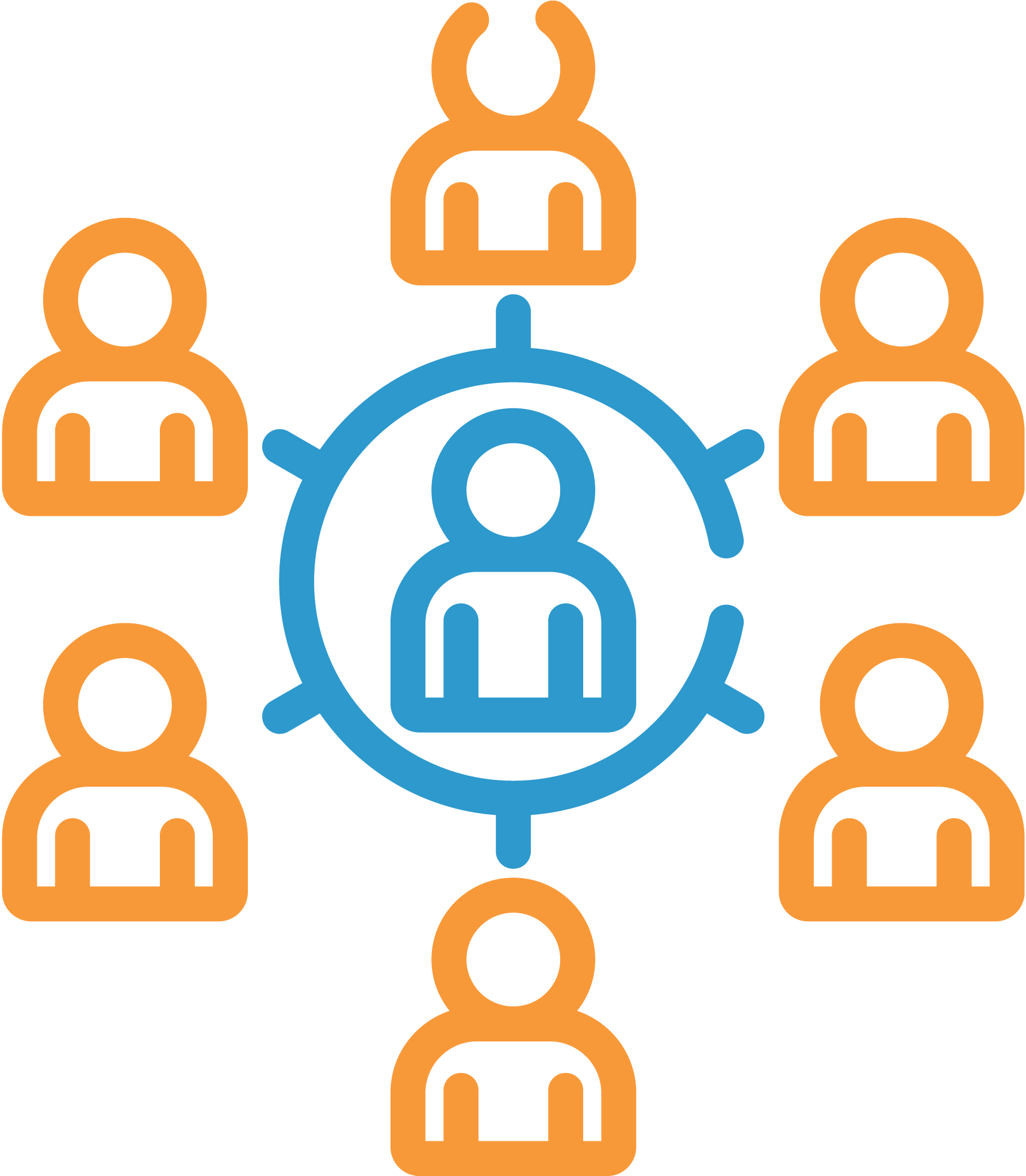 SIDE A
Directors and Officers liability
Side-A, also known as directors' and officers' liability, is the first insuring agreement of a D&O policy. This coverage protects executives from claims when corporate indemnification is not available from their organisation.
Side-A coverage plays an important role in protecting individuals when this financial support is not available. It provides an essential last line of defence, ensuring that their assets remain safeguarded from the consequences of personal liability.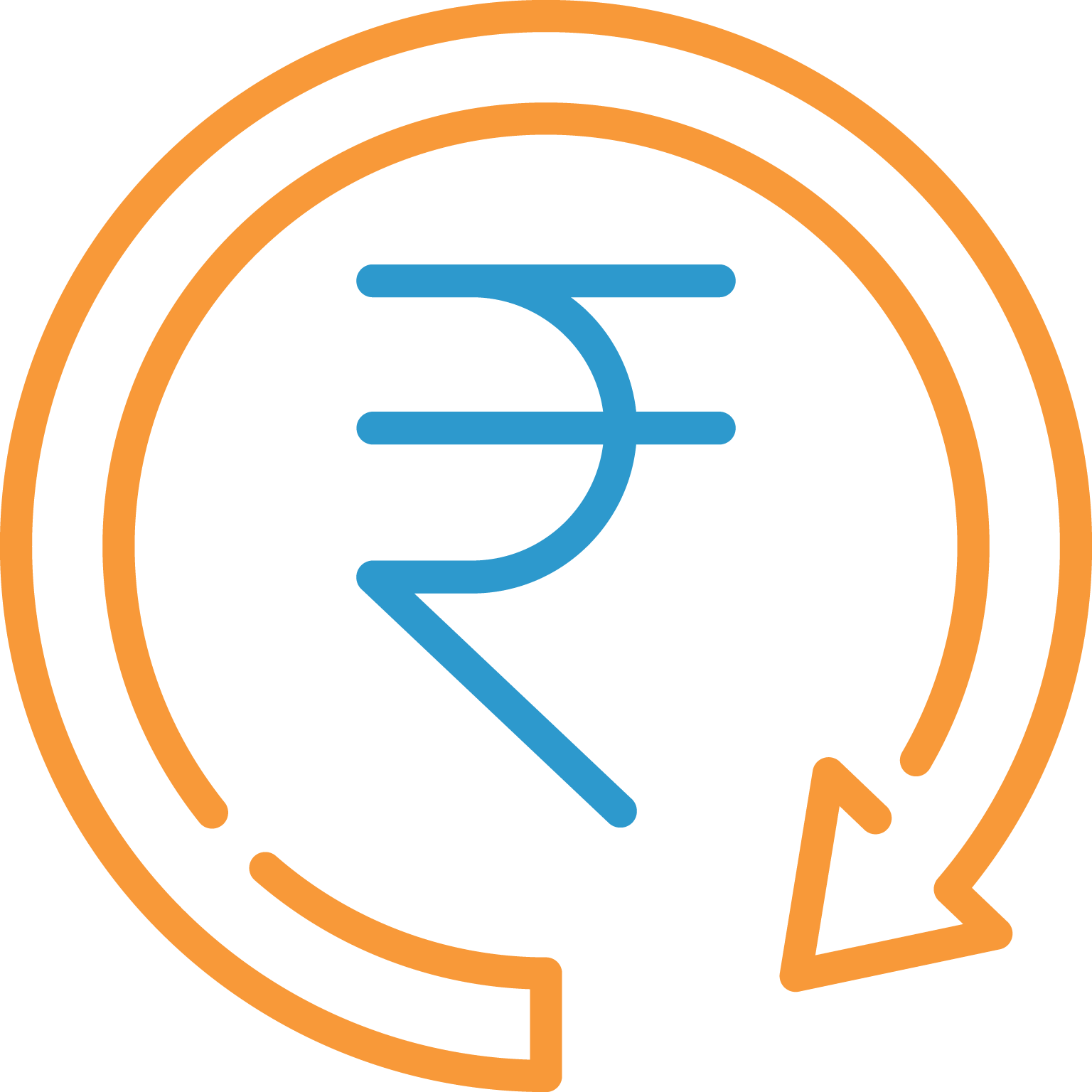 SIDE B
Corporate Reimbursement
Side-B, also known as corporate reimbursement, is the second insuring agreement of a D&O policy. Side-B reimburses an organisation for the expenses it occurs when defending its management in accordance with its corporate indemnification obligations.
Side-B coverage supports an organisation financially when it is, in turn, supporting its management.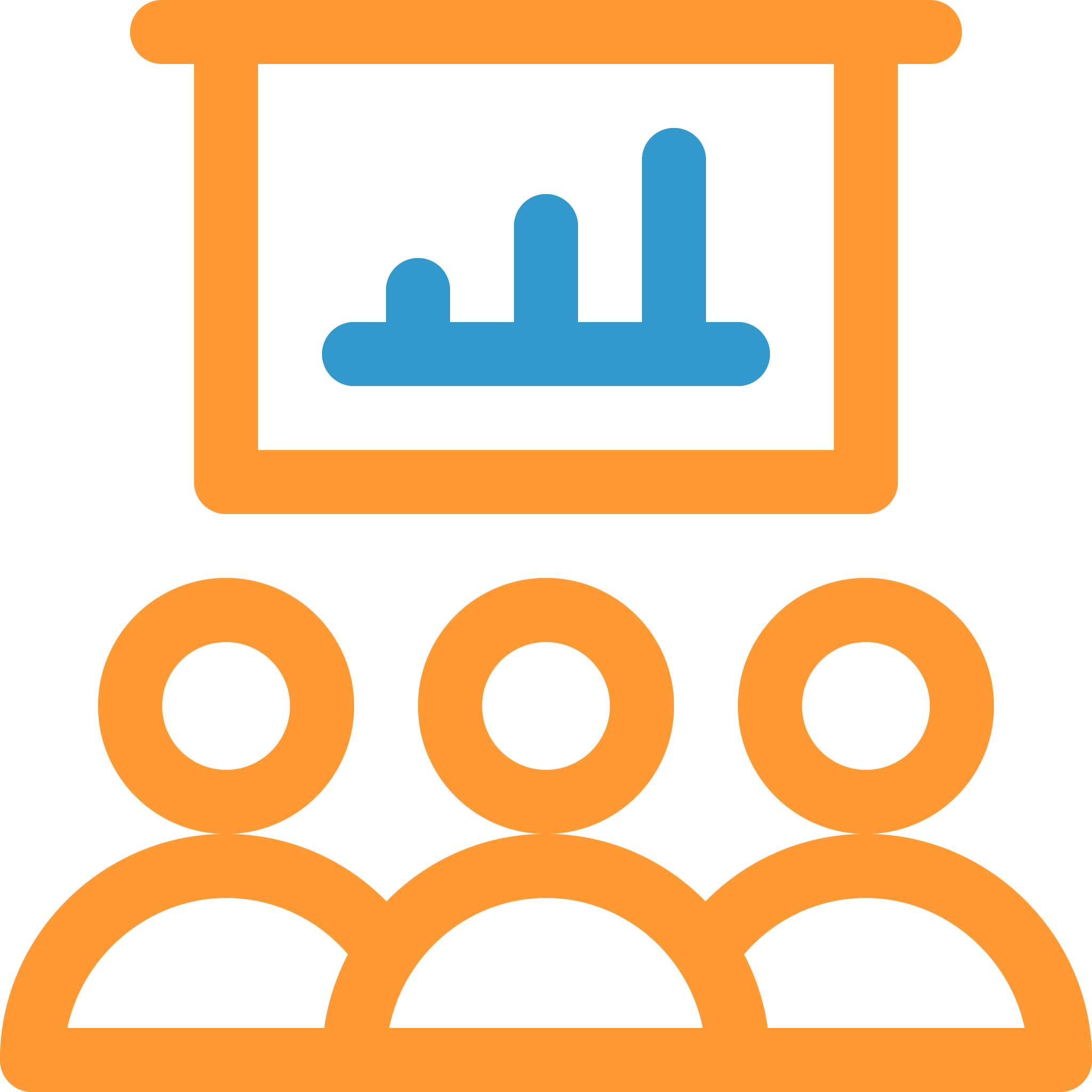 SIDE C
Entity Securities Coverage
Some D&O policies also include a third insuring agreement, Side-C, also known as entity securities coverage. Side-C coverage is typically reserved for publicly listed companies and protects the corporate entity from its own liability exposures.
The coverage provided by Side-C is limited to claims made against a company as a result of the offer, sale or purchase of its securities; in other words, the shares listed on the stock market available for purchase by investors.
FAQ's
What is a Directors & Officers Liability Insurance Policy?

D&O policy covers the legal liabilities of Directors and Officers of a Company, it protects the personal assets of a company's directors and officers, as well as that of the company itself.

This policy pays not only for the legal defence costs, settlements and awards when defending directors and officers, when they are actively participating in the day to day affairs of the company, but also, in cases where they have retired and a subsequent claim is made against their decisions or actions when they were in office, during the existence of the policy.

D&O Liability Insurance provides a financial protection for the organization in the event of a claim against their directors, officers and key employees for an alleged wrongful act in a managerial or supervisory role.

This policy offers security in case of:
— Any alleged or actual error
— Omission
— Misstatement
— Breach of duty, or
— Misleading statements to name a few.

This policy, extends to cover not just the Directors and Officers, but also their spouse, domestic partner (including same sex relationship, if applicable).

In cases where the insured individual has deceased, become insolvent or bankrupt estate, the policy covers the legal representatives, heirs or executors.

Why is a D&O Insurance necessary, is it compulsory?

While it is not compulsory, it certainly is necessary in today's fast evolving and dynamic business front.

The pace at which businesses are growing and thriving today, places immense pressure upon managers and officers to take bold decisions on a daily basis.

With increasing regular transactions with customers, vendors, market players, financial advisors, to name a few, the exposure to risk increases many folds, thus creating vulnerabilities.

In the wake of legal scrutiny, which unfolded a number of cases of bank fraud and other discrepancies against companies and their Directors, has sent a shockwave through the business fraternity.

The enforcement agencies have become more vigilant and the Courts stricter.

Did you know? That you can be held responsible for the acts of another Director in your company. Yes, under some legislations, if you are, or were a part of Company and a claim is established against the company, in such circumstances, you could be held personally liable for the actions of another Director.

One such example is the Income Tax Laws, if it is established that, tax is due for any previous years, and it is not possible for recovery from the private company itself for any reason. Then, every person who was a Director of such private company shall be jointly and severally liable to payment of the due Tax.

What is covered under a D&O Insurance Policy?

The duties of Directors and officers are wide; therefore, this policy also provides a thorough protection towards a host of claims, some of the specific covers are mentioned briefly.

Management Liability – Under this cover, the insurer shall pay for the losses incurred by a director or officer of a company against legal liabilities and statutory obligations.

Company Securities – Securities claims arise when the Directors and Officers of a company are alleged to be in violation of any law or rules regulating securities or pertaining to the sale, offer, purchase or solicitation of any securities. Such liabilities are covered under this policy.

Investigations – This policy shall cover any expenses borne by the Directors or Officers arising from an investigation. This investigation could be ordered by the Court, or investigative scrutiny, by ED or CBI, upon receiving a complaint from any relevant 3rd party, associated to the company or otherwise.

Non-Executive Directors Protection – Well, there is a key distinction between an Executive Director and a Non-Executive Director, according to the Companies Act, an Executive Director is one who is gainfully employed by a business, he is not only recognised as a Director, but also is involved in the day – to – day business of the company. On the other hand, non – Executive Directors are usually retained on an annual basis with a retainership fee, they aren't particularly involved with the day – to – day affairs of the company, but have been on-boarded to guide the company, in the right direction. Under this Policy, even the Non-Executive Directors are covered, against claims.

Assets and Liberty – The insurer in cases where required under proceedings in a Court of Law, shall establish Bail Bond, Prosecution Costs and other expenses incurred during the legal proceedings.

Public Relations Expenses – D&O policy also covers the costs incurred by the insured directors and officers in establishing and restructuring their public relations, in the case of a claim raised against the.

What is meant by personal liability? Can there be Criminal Liabilities too arising from conduct as a Director or Officer in a company?

It should first be cleared that a Company and its directors are separate entities, Directors, do not have any liability on behalf of the company. However, under some circumstances they could be held personally liable on behalf of the company, if there is aa breach of fiduciary duty or instance of fraud.

Liability for Tax – Under the Income Tax Act, 1961 – A director (including any past Director, but only for the duration when he was in office) can, however, escape from liability if he or she proves that non-recovery of such tax cannot be attributed to any gross neglect, misfeasance or breach of duty on his or her part in relation to the affairs of such private company.

Debts of the company – Debts of the company: Generally, a Director is not personally liable for any debt of the company unless fraud on the part of such director can be established.

Fraudulent Conduct of Business – Without any limitation of liability.

Criminal Liability
• Dishonoured Cheques – Negotiable Instruments Act
• Misstatements in the Prospectus – Companies Act
• Offences under the Income Tax Act – Income Tax Act
• Labour Law Offences

It must primarily be important for large companies only

It is a common misconception amongst companies, that D&O liability policies are meant for large companies, where the stakes associated with transactions and tasks are much higher.

On the contrary, a plain reading of the Companies Act, forces us to ponder over the penalties enlisted therein, which does not take into factor the size of a company.

The 2013 Act, was specifically brought into effect for solving dual purposes
• To tighten the loop holes in the previous act, for better transparency and regulation of Companies in India.
• To reinstate, investor confidence in the Indian Business Eco-system, for inflow of cash into the economy.

This was systematically achieved, by increasing the powers of the enforcement agencies and increasing the penalties upon the companies, forcing them to comply with the regulations more strictly.

If we take a closer look at the way, Companies Act, 2013 is drafted, we observe that the scope of forgoing penalties has been taken away from the National Tribunals and Courts of the Country, by inserting, minimum penalty clauses, which run in lakhs.

Hence the notion, that it is meant for only large businesses is fundamentally flawed, because if you are a young company, with limited employees, starting-up the risk for you is much higher to be affected from such liabilities, as any penalty, may disturb the entire financial balance sheet of a company, and more importantly destroy the reputation of such company in the market, making it all the more difficult for one to survive.

Even if it's important for a small company to purchase it, the claims must be small?

A director's personal liability is unlimited placing all his personal assets at risk. Unlike the Company, he cannot take shelter under limited liability. Directors are jointly and severally liable.

Directors are liable personally to pay losses suffered by the Company following an act which is wrong, negligent, outside the Company's authority, beyond their power, or which evidences insufficient skill and care in managing the Company's affairs.

The claims are dependent upon the alleged offence, or liability, practices in the past have shown that, investors, require their portfolio company directors to compulsorily have D&O policies, before investments are transferred to their accounts.

The rationality behind this flows from the fact, that the possibilities of things going wrong after investments are much higher, hence it is always advised to have a D&O policy, it further helps in gaining investor confidence.

But, I am not taking any remuneration from the associated company, I am merely volunteering, I must not require this kind of policy.

You are personally exposed to risk. People generally do not understand the risks as they become a new director.

The risks involved with the position are far greater. With multiple transactions and dealings on a regular basis, the magnitude of exposure to claims increases significantly.

As mentioned earlier, directors and officers can be held personally liable for a host of claims, under various legislations.

You may not be personally involved in disputed transactions; however, the nature of alleged offences determines the liability you may face.

Therefore, it is always advised to have a D&O policy to protect you from unwanted claims, and personal liability, for circumstances beyond your control.

Two elements to never skip while considering a D&O Policy.

One part which covers the liabilities of the Directors and Officers.

The other part which covers the legal entity itself, i.e. the company.

Typically, insurance companies have to be specifically told that both coverages are required.

These policies seem daunting to purchase, are they expensive?

This cost is split across the employees, bringing the cost down significantly. Under a D&O policy, the company as a whole, purchases this policy, which splits the premium sum amongst all the directors and officers, thus bringing the cost down.

The Premiums, depend on factors like size, industry etc.

Why would Directors risk their personal wealth for such small premiums and protection?

Directors don't really understand the risks they are taking when take up the position as a Director or Officer

If this insurance is so important, considering the liabilities associated with it, then why aren't people purchasing it?

This is a difficult question, because even though the dynamics of business today warrant the taking up of this policy, premiums being low and the advantages significantly high.

It's more likely that the guidance to new businesses is incomplete, rather than focusing on protecting the future of the company, individuals are misleading new directors into just building profits and not concentrating on other possible adverse outcomes.

A glaring example of this new age trend could be the rise and fall of a popular YouTube channel, which quickly gained popularity for its quirky videos online, however was shrouded with cases of sexual harassment and other discriminatory practices, which ultimately led to the downfall of the entire start-up.

This goes on to show the importance of a D&O policy, which would have otherwise helped the start-up in not just defending themselves in the court but also salvaging their position in subsequent PR aftermath.
Get Your Free Quote
Support for Claims