Business Insurance Simplified
Protect your business from the SME specialist.
Convenient
Transparent
Affordable
Get a free Quote
Managed over 3,00,000 claims!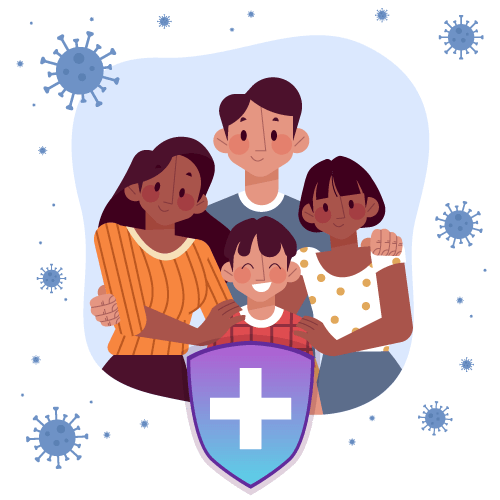 Protect your family against Coronavirus
COVID-19 has brought a paradigm shift in people's mindset. Coronavirus has led to an increased awareness amongst people about the importance and benefits of health insurance during a pandemic situation like COVID-19.
PlanCover will help you choose the best plan for you and your family while we continue our fight with the COVID-19.
Why PlanCover
New Experiences And Opportunities To Both Sides
Commitment to Help Small Businesses
Technology deployment for business administration of insurance policies with login access and claim support.
Strong Relationships With The Insurers
Access to all top-ranked insurance companies for best price and have access to the best products.
World Class Dedicated Support ( 24 * 7 )
24*7 call center support for policy issuance & claim servicing who handled more than 3,00,000 claims.
Don't take our word
What do our clients say about us?
I have had a great experience so far. And this is sincere feedback from the heart. Thanks again.

Jayant Khosla

Bharti Airtel Limited

Just wanted to record my appreciation on the subtle way my corporate group insurace claim was handled this week. PlanCover was proactive and was supportive at all stages right from hospitalisation till hassle free and quick settlement of the claim.
Please keep up the good work. Appreciate the support extended by your team. Thanks.

Shah Nawaz

Incred

The complete experience with HII was fantastic. The speed of response was lighting as for the first approval from the TPA. It just took about 40 minutes and for the final approval it took around 30 minutes. I could see people waiting for days for these approvals to come from their TPAs. Thanks once again to ensure that I do not spend any amount from my pocket and the ailment bills could be settled cashless. It did work out like that only.
Thanks for being there. Really appreciate all the effort put in by you and your team.

Abhisheik Kangotra

Bharti Airtel Limited

I am really impressed with the administration of the policy. The operational issues are very well being taken care of. PlanCover are really delivering the goods!!!

Arafat Hasan

Bharti Airtel Limited

This is regarding the medical emergency that I had had yesterday where my mom was to be hospitalized. I appreciate Deepak's constant support in the wake of a callous attitude of the Corporate Desk at Batra Hospital. Though she was discharged in couple of hours since her condition stabilised but I would have been in problem had Deepak not acted so efficiently. I really found you both exhibiting 'in touch' and 'on my side' attributes.

Nand Sharma

Bharti Airtel Limited

I would like to thank PlanCover who are involved in getting my claim, which once upon a time got stuck and seemed almost impossible. Your organisation is valuable and I am sure you all will continue to scale newer heights, my wishes to all of you. Thank you all for your help!!

Deepak Sharma

Reliance Group

PlanCover, thank you so much for all your efforts to make this happen. This is highly appreciated and it would have been impossible for us to clear this without your help. A big thank you to each of you for all the efforts put in put close some of the pending issues of our employees. Your sincere effort has helped put a smile on our employees' faces and ours too!

Pramod MJ

Bharti Airtel Limited
A trusted partner to the best