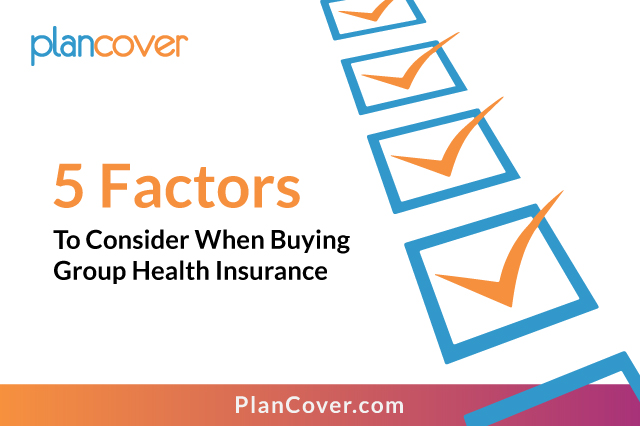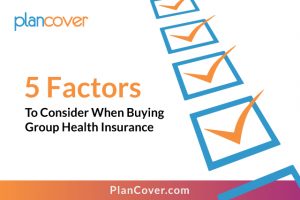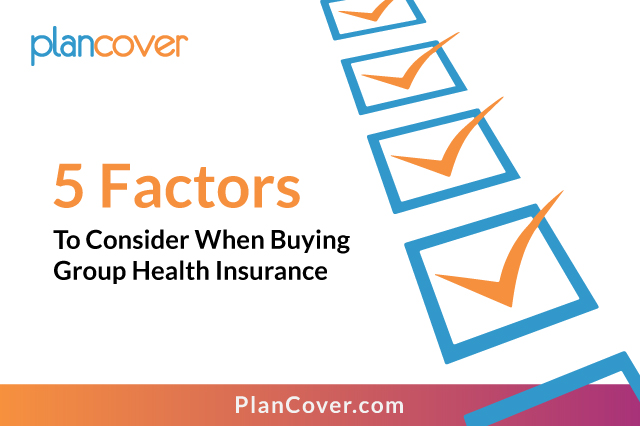 There's so much more to consider when buying group health insurance than just how much will it cost the company. Many business owners treat it as a static obligation. In reality, however, group insurance packs plenty of benefits, including boosting the employees' productivity, which then subsequently goes on to – directly and indirectly – improve the company's revenue.
So, kudos if you've finally decided to invest in a group medical insurance policy. But before (and when) you buy it, here are five factors you should consider to ensure you're buying the right insurance plan that delivers maximum benefits:
(1) The amount insured
This is quite an obvious point of consideration. But the decision-making here must go beyond what you can afford and what others in your industry offer. The cost of healthcare in India is high. In fact, many employees feel their employer-sponsored health benefits are insufficient. Also, remember that most of your employees might solely rely on the health insurance provided by you. So, do proper due diligence and make sure you insure adequate sum aka the maximum amount of money the employee will get when hospitalized.
(2) Cover their family
Yes, this will further push your premium amount. But if your company is financially strong, you should ideally consider including the employees' family in the coverage; their spouse and children. A comprehensive healthcare plan for your employees and their family has loads of benefits, including higher talent retention and better brand positioning (if you can promote this part in your marketing campaigns). 
(3) Waiting period
Health insurance comes with several types of waiting period; meaning, the person insured would have to wait for the mentioned number of days and years in some cases before getting the benefit of the insurance. For instance, there's an initial waiting period of 30 days before which the insurance benefits will start paying for sickness or illness. There's also pre-existing disease waiting period; the person with any pre-existing disease at the time when the insurance was purchased, they would have to wait (sometimes for up to 4 years). You can waive off such waiting periods by paying a sum upfront. This is perhaps one of the biggest benefits of buying group health insurance. So, do consider waiving off this period and ensure the employees can get the insurance benefits immediately.
(4) Which hospitals?
Many employers heed less to this. Contrarily, you want to be very sure that good hospitals in your city – that are recognized for good facilities, treatment and service – come under the policy you're buying. Remember, when sick, any person would want to get treated in the best medical facility. So, check the list of empanelled hospitals under the group health insurance policy and make sure it includes some of the good names that people prefer for treatment.
(5) Various add-ons
Instead of going with a ready-to-purchase policy, you can opt to customize it so that it's more beneficial for the employees. There come many types of add-ons that you add to the policy. For instance, OPD treatments are generally excluded from health insurance, but you can include this as an add-on to your group plan. Similarly, you can include mental health in the plan as well. So, do have a conversation with your employees, listen to their needs, and then buy fitting add-ons accordingly.
Who to buy it from?
Of course, in addition to all the mentioned things above, another important thing to consider is who should you buy the group mediclaim policy from? After all, different insurance companies offer their own distinct insurance plans, along with their own features, pros and cons. So, in order to buy perfect group insurance, you'll have to rely on a good insurer. Getting help from a licensed insurance broker is highly recommended. They can help establish your needs, discover better plans from top insurance companies, and ensure a smooth purchasing experience.
At PlanCover, as one of the leading insurance brokers, we have worked with hundreds of business owners – helping them buy the best group medical insurance policy. Connect with us today and a get free quote of group health insurance, as well as end-to-end assistance from certified experts.