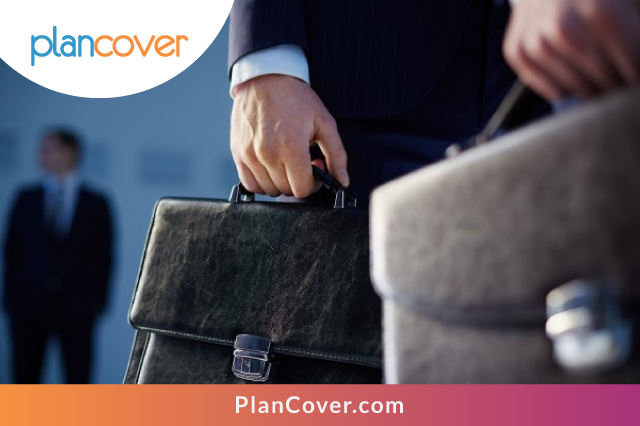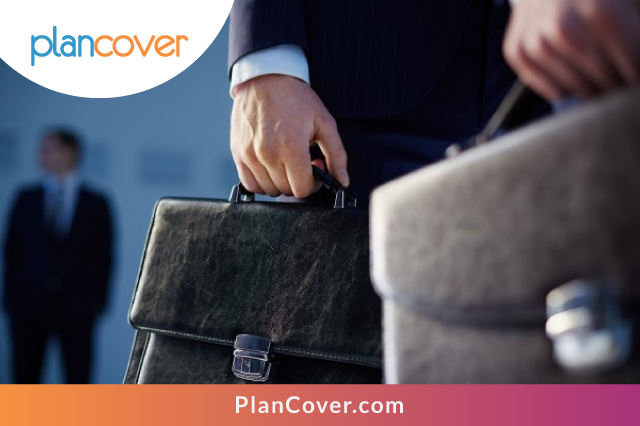 Directors and Officers liability insurance is important!
But before buying it, there certainly are a few questions you would have in mind.
Over the last decade, as a leading (and licensed) insurance broker in India, we have helped hundreds of SMEs buy D&O policy. In that course, we have also addressed countless questions from them.
Here are 16 questions – along with their answers – about this insurance that we encounter regularly:
Q1 What is D&O insurance policy?
If the directors and officers in a company are sued, this insurance policy comes into aid. It covers their legal liabilities and protects their personal assets – as well as the assets of the company ( if the company is taking up the indemnification of the directors) – against legal claims made by customers, clients, employees, investors, and other parties. The insurance takes care of the defence cost, settlement amount and other related expenses that the company would incur in defending against the claim.
Q2 What D&O insurance covers?
The policy provides a wide range of coverage depending on the plan you have purchased. Moreover, you can further widen its coverage net by purchasing add-ons. Some of the things it covers include alleged discrimination, negligence, accounting irregularities, regulatory investigations, harassment, management indemnification, emergency expense, damage to reputation, employment practice liability, wrongful termination, right to defend, and more. This list isn't exhaustive. Consult your insurance broker about the coverage of D&O insurance you're buying and how you can customize it to tackle more risk exposures.
Q3 What does D&O insurance not cover?
It depends on the kind of plan you're buying and who you're buying it from. That said though, there are a few things a D&O insurance does not cover. It includes breach of contract, fraud, criminal activity, dishonest conduct, punitive damages, intentional wrongdoings, that are normally covered under other business insurance, and more. Again, this list isn't exhaustive. Before buying your policy, it's advisable to have a fair knowledge of what it won't cover.
Q4 What does D&O insurance cost?
This has no definite answer. The cost of Directors and Officers liability insurance depends on the kind of coverage you're getting. Based on your needs, risks and several other factors, the policy could cost you accordingly. For instance, if your directors and officers don't particularly have a lot of risk exposures, you wouldn't require a big coverage; so the policy would be relatively affordable. But if they are exposed to risks of legal claims, you would ideally want to have wider coverage, which would cost more. Also, a lot depends on the business insurance company you're buying the insurance from.
Q5 When is D&O insurance needed?
Directors and officers are always exposed to risks of getting sued by employees, consumers, shareholders, and other parties. In that context, nobody knows when might actually get sued. So, they should always be insured under this policy to counter such possibilities. Some of the common examples when D&O insurance may come into aid includes breach of fiduciary duties, alleged discrimination, accounting irregularities, tax liability, labor law offences, false statement on company's prospectus, and more. These are only a few examples. There are many instances when the said insurance can come to your help.
Q6 Why D&O insurance is important?
If someone sues the directors and officers in your company, the cost of legal fees and other charges can pile up to be quite high. It could get higher if you incorporate settlement and compensation in that mix. Affording such expenses is not viable for SMEs. This is why having D&O insurance is so important. It can be the financial cushioning for your directors, officers as well the company in case if someone decides to take legal action against the mentioned individuals.
Derivative suits are of particular concern because, in not all circumstances, a company can indemnify its directors and officers to settle these suits, leaving insurance as the only payment source available.
There are several other reasons why D&O insurance is important. For example, if you're looking for investors in your company, these investors would likely become a part of your board of directors. Most of them would want your company to have D&O insurance that mitigates their personal liabilities in their role. So, in a way, your decision to buy this insurance can be a factor for prospective investors in your company.
Q7 What do you look for in a D&O policy?
It varies for different businesses. After all, each of them has their own unique needs, requirements, risks, and budget. The first step is always to focus on your case instead of looking at the insurance. Establish your needs and risks – and then look at D&O policy from different insurers. Make sure they check off all your needs and risks; if needed, take help from an insurance broker to customize your policy when buying.
Q8 Is D&O insurance the same as professional liability?
No, D&O and professional liability are different. Professional liability policy (like professional indemnity insurance and Errors and Omissions insurance) protects a business that provides professional services or advice. On the other hand, D&O policy comes into play at the management level when the directors and officers in the company are mentioned in the litigation. This is the broad but key distinction between the two. D&O Insurance is a type of professional liability insurance for errors and omissions to protect its directors and officers if they are sued. It is D&O Insurance that responds when directors and officers are accused of acting in a way that violates their duties to the stakeholders.
In addition to the scope, they vary in the kind of coverage they provide. For more information, please check out professional indemnity insurance and errors and omissions insurance.
There's a general misconception that non-profit organizations do not need D&O insurance policy when, in reality, they need it just as much, if not more. In the complex legal world that of today, not-for-profit entities are exposed to big risks. A very common claim against them, which can be made by anyone, is mismanagement of funds. In such cases that are leveled either against the entire board of directors or any individual in that board – a D&O policy protects them and their personal assets. So, if you run an NGO, you should consider buying the said insurance. Of course, when buying it, customize it per your needs and risks.
Regardless of organisational structure, directors and officers of all nonprofit organizations share certain common responsibilities which, if not properly discharged, may give rise to personal liability. 
Q10 Does D&O insurance cover former directors?
Yes, D&O insurance covers former directors. So, any claim made against them for their actions while they were in that role of the director – it is covered. Not just that, in addition to the former and present directors, D&O insurance also protects the future directors, as well as other relevant parties.

Q11 Does D&O insurance cover negligence?
Yes, D&O insurance covers negligence. So, if the directors and officers fail to fulfill their duties due to negligence, any claims made against them will be covered by this insurance.
Q12 Does D&O insurance cover employees?
The term 'employee' can have several interpretations. Meaning, not every type of employee in an organization are covered under D&O insurance; those who aren't are generally qualified for other types of business insurance. In addition to the named directors and officers at the company, risk managers, company secretaries, and an employee who works in the supervisory or managerial capacity are covered under this policy. Please do check with your insurance company to be clear on who D&O insurance will cover.
Q13 Does D&O insurance cover fines and penalties?
No, D&O insurance does not cover punitive damages. Civil fines and penalties can be covered provided they are insurable by law.
Q14 Does D&O insurance cover board members?
Yes, board members are covered in the D&O insurance, unless otherwise mentioned in the outlined policy.
Q15 Is D&O insurance necessary?
Directors and Officers liability insurance is often considered as one of the most important types of business insurance. Much like other policies, in its own capacity and scope, it mitigates the risks of legal claims a business is exposed to. Particularly with this one, protecting key stakeholders in your organization is important to ensure those individuals continue performing well without worrying about being sued. This can make a significant difference in the collective continuity and output of the organization.
Q16 How much D&O insurance is enough?
A company where the directors are sued right and left would require a bigger coverage than a conservative company that is less likely to get sued. So, what kind of D&O coverage you should have depends on your own individual case; it depends on the kind of business you run, the industry you're in, the legal history you have, the kind of products you offer, and various other factors. In the end, you don't want a coverage that's insufficient; at the same time, you don't want to overspend either.
Q17 How to buy D&O insurance?
This is one of the most obvious questions. It's also the most complex to answer. There's no defined process or rule book. Different companies take different approaches based on their needs, preferences and previous experiences. While some directly reach out to insurers, others choose to first consult a D&O insurance broker and get their help.
In an ideal scenario, it's always recommended to get help from a D&O insurance broker. An expert by your side can support you throughout the buying process.
Establishing your D&O insurance coverage requirement is the most important part of the process. It's also challenging. Quantifying your risk exposures is easier said than done. This is where a D&O insurance broker can come to your rescue. They can help you find your coverage requirement. They can also help you discover better D&O insurance plans from top insurers.
In case you're still confused about what does D&O cover or how much D&O insurance is enough, these insurance brokers can provide you with answers with definite directors and officers insurance examples so that you understand better.
So, get connected to a D&O insurance broker and seek their help in buying the best directors and officers insurance plan that maps to your exact needs as well as the budget.
Still Have Questions?
These are 17 questions regarding D&O insurance that we are frequently asked.
But, of course, they are not exhaustive. There are plenty more questions business owners would likely have. After all, buying insurance – although highly beneficial – is a financial commitment that can be intimidating to venture; this is especially prevalent among startups who are often financially limited.
So, if you have any more questions about Directors and Officers liability insurance, feel free to ask us. As one of the top insurance brokers, the team at PlanCover is happy to address all your queries and help you buy the right insurance plan. Contact us from here.