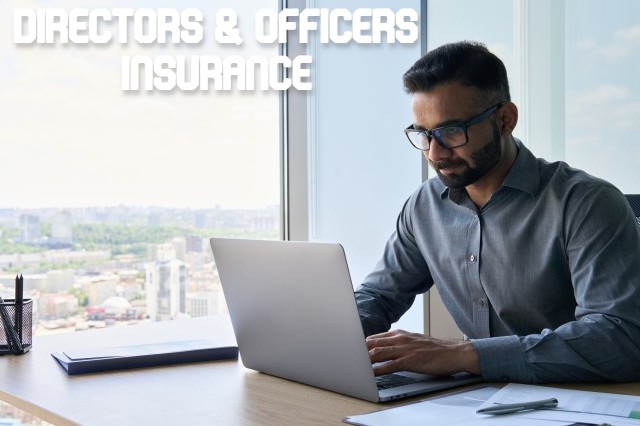 Director's liability can be categorized under two broad areas:
Liability under the Companies Act of 1956 (The new Companies Act of 2013).

Liability under other Indian statutes.
2. Other Statutes:
Directors may also face liability under other Indian laws such as :
Offenses under the Income Tax Act of 1961.

Unpaid sales tax under the Central sales tax act, 1956, may be amended considering the impact of GST.

Under negotiable instruments act, 1881

Violation of foreign exchange regulations,

Breach of securities regulations
How to Protect this Liability?
Directors are liable personally to pay losses suffered by the Company following an act which is wrong, negligent, outside the Company's authority, beyond their power, or which evidences insufficient skill and care in managing the Company's affairs.
It is, therefore, imperative for the directors/officers of a company to be aware of such risks and exposures and to protect the interests of the company in the best way possible.
The most ideal way to protect is to purchase a Directors and Officers Liability Insurance.
D&O liability insurance affords protection to directors and officers from liability arising from actions connected to their corporate responsibilities. The policyThe legal document issued to the policyholder that outlines the conditions and terms of the insurance; also called the 'policy More provides indemnity to the directors and officers in respect of:
Legal costs in defending proceedings brought against them alleging wrongful acts.

Any damages awarded to the claimants against the Directors and Officers, including out of court settlements.
Relevance For Non-Profit Organisations:
Although Directors' and Officers' liability insurance (D&O) often is associated with large for-profit companies, they are not the only ones that need it. Many people hold the common misperception that directors (including trustees) and officers of a nonprofit organization do not have a meaningful exposure to personal liability. The reality of today's tenuous legal environment is quite the opposite.
Regardless of organizational structure, directors and officers of all nonprofit organizations share certain common responsibilities which, if not properly discharged, may give rise to personal liability.
Function of nonprofit directors
The primary role of nonprofit directors and officers is to maintain financial stability and provide the necessary resources and environment to accomplish the goals and purposes of the organization. The unique nature of nonprofit organizations presents directors and officers with difficult challenges in performing this role.
Need for D&O insurance:
Non-profit directors and officers may have an even more demanding job than their for-profit counterparts, because of the following:
Affairs of the organization may be less familiar to the individual and may be conducted under less efficient conditions than in business corporations.

The applicable legal standards of conduct for nonprofit directors and officers are at least as high, and perhaps higher, than the standards applicable to their for-profit counterparts.

Damages recoverable from directors and officers of even a relatively small nonprofit organization can easily exceed the net worth of many individuals.

Many for-profit corporations are subject to external forces, which tend to monitor corporate performance and dictate standards of behaviour. Reporting requirements and oversight by regulatory agencies also serve to identify and guide for-profit corporate performance and behaviour. These external forces are largely absent for nonprofit organizations. Accordingly, nonprofit directors and officers must implement their own internal information system and performance criteria in order to timely and effectively evaluate the progress of the organisation and the abilities of its management.

Because nonprofit directors and officers are frequently subjected to less external scrutiny than their for-profit counterparts, a greater tendency may exist to become complacent, reactive and perhaps careless in the fulfilment of their fiduciary role.

In addition, the resources of many nonprofit organizations are insufficient to provide directors and officers with the most desirable support. As a result, decision-making may be hindered by incomplete information, insufficient time and inability to carefully investigate and document relevant factors.
In today's litigious society, nonprofit organizations and their board members commonly face lawsuits for an extended list of alleged wrongdoings: Discrimination (age, race, sex, employment, membership), Harassment, Wrongful termination of employees, Inefficient administration or supervision, Waste of assetsAssets refer to "all the available properties of every kind or possession of an insurance company that might be used More, Misleading reports or other misrepresentations, Libel and slander, Failure to deliver services, Acts beyond the granted authority.
D&O liability insurance has become a much more common item on the nonprofit agenda for the simple reason that more nonprofits are getting sued.
Some Common Types of Claims payable under D&O insurance
| | |
| --- | --- |
|         CLAIM FROM |                         WRONGFUL ACT |
| Investors | Misrepresentation of facts, misleading information. |
| Shareholders | Mismanagement of company resulting in decline in profits, performance of the company, investments decline,investment decisions,misrepresentations in offer |
| Documents Employees | Employment practices acts – sexual harassment, discrimination, defamation,wrongful termination, missed |
| Promotions Competition | Unfair business practices, defamation (libel & Slander) |
| Regulatory authorities | Market misconduct (insider trading, price rigging etc), breach of statutory provisions |
How to Buy Directors and Officers Insurance for Nonprofit Organizations?
Just knowing what is directors and officers insurance for non profit isn't sufficient. The process of buying D&O liability insurance for nonprofits can be complex, requiring thorough research, assessment and informed decision-making. Unless you have extensive experience dealing with insurance, things can take a wrong turn pretty quickly. This is why it's always recommended to seek assistance from experts.
Licensed insurance brokers can help you discover better plans of non profit D&O insurance from top insurers. Furthermore, they can assist you in determining your needs and requirements, and thereon choosing the best plan that fits those needs and requirements. Figuring how much D&O coverage for nonprofit organizations do you need requires first identifying your risk exposures and thereon considering various other factors, including your financial condition as well as past track record. An insurance broker can guide you throughout. In addition, they can even help customize the d and o insurance non profit plan to perfectly match your coverage and budget requirement.
At PlanCover, we have helped many not-for-profit organizations buy the best insurance plan. We have a team that commits to deliver every business owner an exceptional experience through end-to-end support. So, if you're looking to buy directors and officers insurance for nonprofit organizations, connect with us today and talk to one of our licensed insurance brokers.