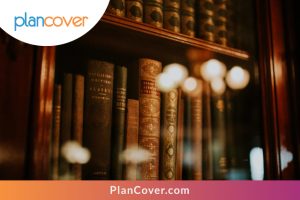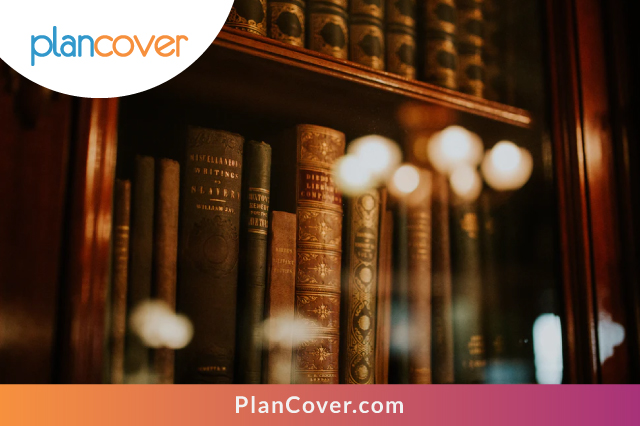 How Company Directors Can Be Sued
There are instances when the directors at the company can be held personally liable. The third-party can 'pierce through the corporate veil' and target them and their personal assetsAssets refer to "all the available properties of every kind or possession of an insurance company that might be used More. For example, when there is a breach of taxation laws, the company isn't following labor law, or there's fraudulent business conduct – the directors at that company can be made personally liable for this.
In addition to often valid reasons, directors can face lawsuits even for various frivolous motives.  Maybe a competitor decided to sue them just to hurt their reputation; maybe an employee made a false charge of discrimination; maybe a customer sued them because they didn't like the company's product. Such cases may inevitably fall flat in the court of law and the directors may come out clean, but the legal costs in such suits can turn up to be quite expensive, hurting the directors', as well as the company's financial standing.
Losing Millions in Lawsuits
In any case, whether the allegations are convincing or false, there are countless examples of directors in organizations facing lawsuits by employees, partners, competitors, and other parties.  It includes even the names from some of the world's leading brands, right from VMware to Bayer. (1, 2) In 2019, Wells Fargo had to pay $240 million to settle a derivative lawsuit which accused the then-CEO and other executives for failing to prevent the creation of millions of fake customer accounts. (3)
This is the reason why more companies are now insuring their board against legal liabilities. And that's what you need to do to protect the directors at your company. Buying Directors and Officers (D&O) liability insurance is the right fit.
Recommended Read: Buying Directors and Officers Liability Insurance: What to Know
Why Your Directors Can Be Sued?
There are countless reasons. These lawsuits can come from any party – from employees and customers to shareholders, competitors, and regulatory bodies. Here are some common reasons why your company's directors can be sued:
1) Wrongful termination– This is very common. If the employee feels their termination is unjustified and have no validation, they can take legal action against the directors, as well as the company.
2) Poor employee safety– It's the responsibility of every employer to ensure their team's safety. In 2016, in the US alone, 2.9 million non-fatal workplace injuries were reported by private industry employers; there were 5,190 workplace fatalities. (4) In developing nations like India where safety remains a secondary though for companies, this number could be much higher. The onus of this falls on directors. If the employee – or any third-party, say, an NGO – finds there's poor employee safety, they can file a lawsuit against the directors.
3) Workplace harassment– In 2020, two McDonald's employees filed a $500 million class-action lawsuit for having an environment that promotes sexual harassment. (5) It is worth noting that 'harassment' can be of many types; like mental harassment. In such instances, the company in question itself can be sued, or key stakeholders like the directors can be singled out in litigation.
4) Discrimination– With society getting more culturally aware, the instances of workplace discrimination is surfacing every other day. A report by the International Labour Organization (ILO) puts the blame of this on "prejudices, stereotypes and biased institutions". (6) The directors in the company can be sued for this for either having a discriminating behavior or enabling a workplace where discrimination exists.
5) Fraudulent practices– This needs no explanation. If the company is involved in any fraudulent act or uses fraudulent practices, the directors can be sued for this. The plaintiff could be anyone, from a customer or employee to competitor.
6) Social media posts– This is a new challenge more companies are facing now. Directors and other relevant stakeholders at organizations are getting sued for their social media posts. So, what may look like an innocuous Tweet by your directors can bring legal action against them.
Lawsuits leveled by employees have become common now. Customers suing companies' directors is just as common. The competitors can take the company to the court as well on grounds of business interference, anti-trust, copyright infringement, and dishonest trade practices.
Buy D&O Insurance and Stay Protected
A directors and officers liability insurance policyThe legal document issued to the policyholder that outlines the conditions and terms of the insurance; also called the 'policy More can protect the directors against such legal claims. It covers the defense cost and legal charges. It also covers the financial losses where the insured director is held liable. It covers the past, present and future directors. Of course, much like any other business insurance, even D&O insurance has its limitations. It doesn't cover criminal acts, fraudulent conduct, intentional wrongdoings, and several other things. When buying the policyThe legal document issued to the policyholder that outlines the conditions and terms of the insurance; also called the 'policy More, it's recommended that you go through its every aspect, ensuring you have a clear understanding of its coverage scope, as well as its list of exclusionsSpecific conditions listed in an insurance or medical care policy that is not covered by benefit payments. Common exclusions include More.
At PlanCover, as one of the top insurance marketplaces in India, we bring the best Directors and Officers insurance policyThe legal document issued to the policyholder that outlines the conditions and terms of the insurance; also called the 'policy More from top insurance companies. Our licensed insurance brokers work closely with every business owner in first understanding their needs, offering them unbiased advice, and customizing the insurance plan as needed.
A lot of companies – from the big ones to SMEs – are insuring their board of directors. You should too! Connect with us today and take a step forward to buy D&O insurance. Go here and get your free quote today.