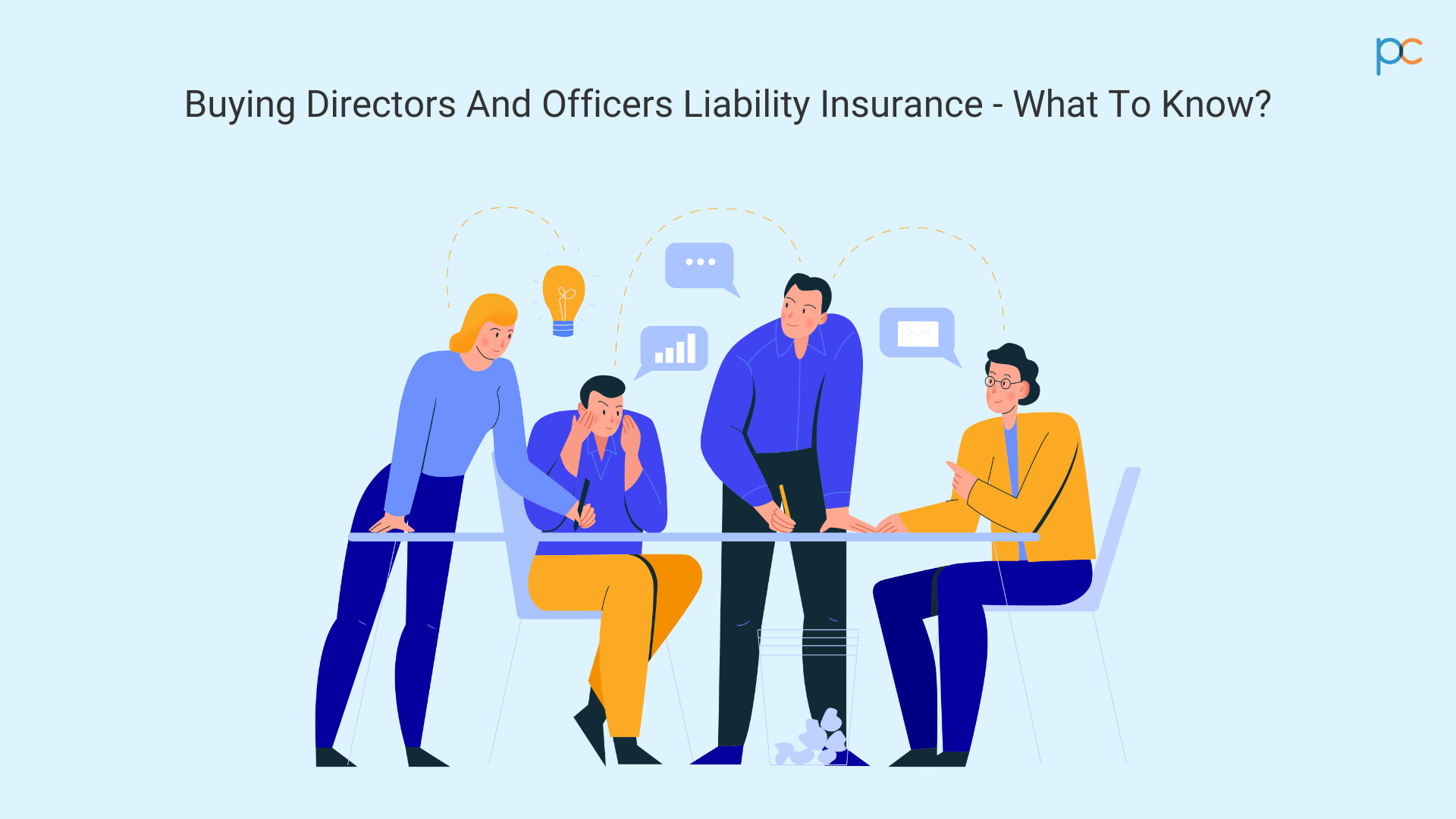 Any third-party can sue the directors and officers of an organization for varied reasons (like an alleged breach of duty, negligence, misstatement, and more). In such a case, to protect those directors and/or officers, respective organizations usually have directors and officers liability insurance. The policy comes in handy to protect the individuals in question from personal losses, taking care of all the legal costs, as well as any other costs the organization may incur due to this lawsuit. So, the directors and officers are not personally liable for the losses that the third-parties may have suffered during the period of their service.
Do You Need It?
D&O policy is a very common type of business insurance that almost every company opts for. The policy is purchased by the organization and not by individual directors and officers themselves. It provides protection to the present, past, and succeeding directors and officers. If you own a company, investing in the said insurance is usually essential. Not just that, you must invest in the right plan that offers adequate coverage. This is especially true today than ever when consumers are more aware of their rights and the key stakeholders in organizations are exposed to numerous risks.
Many Things to Know (And Understand)
In addition to direct claims from the consumers, there are numerous other exposures where D&O insurance is almost essential to protect the directors and officers, like employment practice violation, accounting irregularities, regulatory investigations, and more. Moreover, since the definition of "officers" and "directors" is ambiguous – especially in non-public companies, SMEs, and startups – it's also worth understanding who are the people this policy covers.
In all, there's a lot that needs to be known and understood first instead of rushing to buy D&O policy even when you're convinced that you need it. How to find the right insurance plan is among the most important factors that require informed deliberation. This is where working along with a good insurance broker comes to play a big role; "good" is a keyword here.
Hunting For the Right Policy
It's much more than just buying for the sake of it. It's more than just analyzing the risks. When you're buying directors and officers insurance, there are many other nuances to consider and factors to address. For example, the policy is multi-layered; it has different layers of coverage. There are also always some kind of exclusions or exceptions; fraud and illegal profiting are usually not covered. Having a good and licensed insurance broker will ensure you properly understand the different facets of this product. They can even create a custom plan for you that is mapped exactly to your needs, requirements, and budget. A broker can explain to you all the terms and conditions of the policy, including exclusions, which can keep you from any future surprises and goofs.
Get in Touch With PlanCover
At PlanCover, we bring directors and officers liability insurance policies from some of the top insurers in India. Our marketplace is trusted by thousands of people looking for the right type of business insurance. Contact us today and get a free quote for D&O policy. Also, get personalized assistance from a team of licensed insurance brokers who have collectively managed lakhs of claims to date.