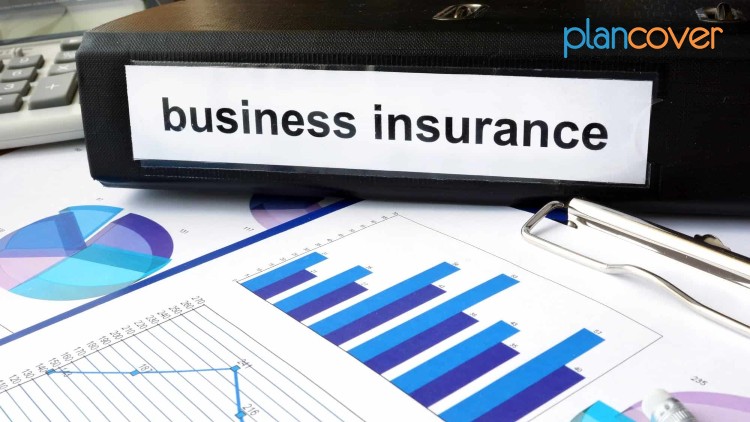 Every business needs some kind of business insurance policy. And that's where the confusion starts, resulting in speculations and myths taking over a large part of the space.
There exist many business insurance myths that mislead an organization's decisions.
If you're planning to buy business insurance, or are thinking about certain policies, it's essential that you steer clear of these myths.
Business insurance policies are expensive
One of the biggest reasons why so many business owners refrain from investing in business insurance, aside from the lack of knowledge, is their cost assumption.
Business insurance policies do cost money. However, it's far from "expensive" – especially if you consider their benefits that offset the impact of the initial cost.
Moreover, the cost depends on so many different factors, which can be managed with proper cost mitigating strategies. So, there are practical ways to control and bring down the cost of business insurance policies.
Depending on which policy you're buying, you can take proactive measures to minimize the premium rate.
Remember, not getting business insurance coverage because of this assumption that it's expensive is a critical mistake that can cost your business in a big way.
Small businesses don't need insurance
This is another common myth.
No matter the size of the business, it needs to have insurance coverage.
Sadly, so many business owners don't go this way; especially the new businesses that have one or few employees.
Whether it's a one-person business or a 10 person organization, you need to invest in the right type of insurance policies. Now what "type"? This depends on different factors, including the type of business you run, the industry you're in, and more.
So, don't get reluctant with business insurance based on the size of your business. No matter its size, you must buy fitting policies.
CGL insurance is all one needs
Commercial general liability insurance is one of the most important types of business insurance. It provides a wide range of coverage.
But as the name suggests, its scope is "general".
CGL insurance is not sufficient. It won't come to your aid every time and with everything.
The insurance will provide coverage against legal claims made by a third party for the physical injury or loss of property they sustained as a result of engaging with your business on the premise. Outside this, if any other kind of legal claim is made, the CGL plan won't help you.
This is why, while CGL policy is essential, you need other relevant types of business insurance as well that suit your overall risk exposures.
Home-based business doesn't require insurance
This myth has become more prevalent in this pandemic as more and more people are launching their businesses from their homes.
Your personal home insurance isn't made to cover your home-business requirements.
This means, if you work from home, hold meetings at your home, or stock inventory and supplies at home – you need relevant coverage. Your existing policy may not cover this.
So, ideally, you want to inform your insurance company about this. In such a case, they may modify your existing insurance plan or recommend you another policy.
Business insurance covers everything
Irrespective of its type, no business insurance is perfect. They won't protect you with everything. They have their own sets of limitations.
For instance, commercial general liability insurance doesn't cover product guarantees and copyright infringement. Professional indemnity insurance doesn't cover bodily injury and penalties. Directors and Officers insurance doesn't cover breach of contract and slander.
So, even if you have purchased a business insurance policy, understand that it won't provide you 100 percent protection. There would be certain exclusions.
You can buy extensions to fill up certain exclusions.
In any case, it's very important that you understand the terms and conditions of the business insurance you're buying. Be extremely clear of what it doesn't cover. You don't want to be in a place where you've been sued and you then realize your insurance doesn't cover that.
Insurance doesn't cover lost income
There's a lot of confusion around this. In reality, many business insurance policies do cover lost income. (Although, you want to check its terms to confirm this!)
Take an example: If one of your customers sue you and that lawsuit results in interrupting your business operations, the relevant business insurance will cover the loss you sustain due to this interruption.
Similarly, if the property is on fire, your business won't be able to operate for a few days to weeks. The income loss you sustain due to such disruptions would be covered by the relevant insurance policy.
Note, however, that there are events that, if cause business disruption, won't be covered under the standard business insurance plan, like earthquakes, pandemics, and floods. So, be careful of the exclusions of the policy.
Commercial vehicle insurance isn't needed
So you use your personal vehicle for some business needs? Maybe you use your car to visit your clients for meetings; maybe you use your vehicle to make deliveries.
You would think your car insurance policy would cover such trips. In reality, that's not the case.
If you're traveling in your car for some commercial purpose and the car gets into an accident, the personal vehicle policy might not cover this.
Your car cannot be used for some commercial use. If you do, you need to inform your insurance provider and redefine the terms of your car insurance policy. The insurer may either modify your existing plan through extensions or recommend you commercial vehicle insurance.
In all, just because you have your car insurance, don't assume that you won't need commercial vehicle insurance.
"There's no need for that"
Undermining the importance of business insurance is a big mistake. But then that is the case with many business owners.
Your business is vulnerable to many threats. A lot could go wrong. Ideally, you want to ensure maximum protection. In that, this idea that there's no need for a particular insurance policy is a big myth.
You cannot know which insurance is important for your business and which is not without doing a thorough analysis. That decision should be based on enough data points and facts.
So, avoid going with your intuitions or limited understanding. Take your time to understand your business's distinct needs and requirements before determining which insurance you don't need.
Insurance brokers add a lot to the cost
Hiring experts won't be free. But it doesn't have to cost you a fortune either.
The fees of many good insurance brokers would only be marginal. Meaning, this belief that having them onboard would exponentially increase your cost is a myth.
Do some research to find a good insurance broker that's licensed and has extensive experience. Based on the kind of service you're availing, you would be charged accordingly.
If you want these experts to take care of the entire purchase process on your behalf and handle all the paperwork – as opposed to just taking their consultation – you would have to pay more.
But again, as mentioned earlier, a good insurance broker won't burn your bank account. The right ones will charge affordably, ensuring maximum support and convenience for you.
Be an Informed Decision-Maker
Buying business insurance is a big decision. The companies who are limited in budget really have to think things through before making this investment so to ensure optimum returns.
Basing this decision on insufficient or flawed information is a big mistake that can cost your business big.
This is why it's important to steer clear of the mentioned myths – along with other business insurance myths – to make an informed decision.
How to buy business insurance?
Get in touch with a licensed insurance broker and work together to buy the right business insurance policies that map to your needs, requirements, and budget.
Find out what type of insurance policies you need.
Thereafter, determine the coverage requirement that would be adequate for you.
Once you're clear on that, find out different insurance plans of different insurance companies. Compare these plans against each other to identify which ones are more fitting for your business.
If needed – if the standard plans have gaps – you can customize them according to your needs.
Now before purchasing any business insurance plan, thoroughly go through their terms and conditions. Go through the terms of the insurance companies. Consult insurance brokers if you have any questions; ask them for more insights.
Once you have the right business insurance from a reliable insurer that you properly understand – purchase it.
This is a simple and straightforward process to buy business insurance policies.
Get in touch with PlanCover
PlanCover is one of the most trusted insurance marketplaces in India. It is built by HII Insurance Broking Services Pvt. Ltd. (HIBS), a trusted IRDA-registered insurance broker.
Since inception, we have helped thousands of business owners across different industries buy the right insurance policies.
Our team makes up of highly experienced professionals who commit to deliver clients end-to-end support and an excellent experience.
Get in touch with us today and get complete assistance in buying business insurance.