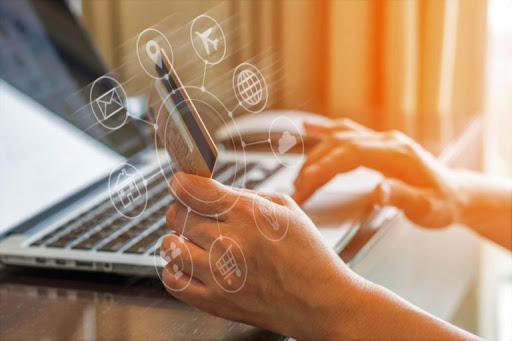 The risk management strategies across various industries have been transformed over the last few years. With banks and financial institutions embracing a drastically new digital age, things have changed even more dramatically for these industries.
Cyber attacks are rampant these days. With everything from ledgers to assetsAssets refer to "all the available properties of every kind or possession of an insurance company that might be used More and customer data being online, cyber attacks are becoming more sophisticated and complex and banks are feeling threatened more than ever.
Among all the industries that face cyber attacks and phishing incidences regularly, companies from financial services and banking sectors probably have the highest stakes. This makes cyber insurance a necessary component in the risk management strategy of these companies. Before we discuss the nitty-gritty of cyber insurance, let's have a look at the state of cybersecurity in the banking and financial services sector.
Cybersecurity in the banking and financial services sector.
Cybersecurity is no longer standard today. It's a luxury owned by the most careful and vigilant of the companies and individuals. Every industry across the world, with the rampant rise of digitization, is facing numerous cybersecurity threats. The companies in the banking and financial services sector are a lucrative target for these bad players launching cyber attacks. The more worrying bit? India's cybersecurity is the worst in the world.
What is a Cyber attack?
Cyber attack is an attempt to exploit information and data of organizations which are highly dependent upon technology-driven processes and computers, data centres, and other software infrastructure elements.
The malicious elements conducting such attacks are termed as hackers or cybercriminals. These cybercriminals disrupt the normal functioning of the hardware and software components with malicious code to compromise data at various levels of these companies. This could lead to a severe compromise of sensitive financial data, cases of identity theft and even system infiltration. According to the Harvard Business Review, companies in the banking and financial services sector face such cyber attacks almost three times more frequently than other industries.
And since the losses incurred in these attacks are not fully covered within the general liability insurance, cyber insurance becomes even more crucial for the risk management strategy of companies in the banking and financial services sector.
Major cybersecurity threats that warrant the need for cyber insurance
Cyber attacks affect the banking and financial sector in three main aspects:
Confidentiality

Integrity

Availability
These three have different impacts on the financial services industry. Among the most critical effects are business disruptions that could halt the firm's operations, thus resulting in loss of revenue. Fraud would lead to direct financial losses and data breaches harm the reputation of the firm as well as result in litigation costs.
There are many types of cybersecurity threats. It is not as simple as "money getting out of lockers" these days when it comes to fraud and theft in the cyber world. There are multiple layers to this. Let's have a look at the various cybersecurity threats that make cyber insurance even more profound for companies in the banking and financial services sector:
Un-encrypted Data: Enormous amounts of data is transmitted and stored by these companies at every level of operation. The safety of all this data is paramount for every company in these industries.
High-level encryption of the data is required to ensure that all the company's information and transactions are secure against a cyber attack. However, it is not feasible for most companies to provide encryption at every level. This makes them an open target, and hence, they need to be insured with cyber insurance.
Data breaches come with significant costs, including notification costs, fines, reputation damage, legal expenses, settlements with affected third parties, investigation costs, and business interruption. Cyber Liability Insurance can help mitigate these costs.
Unprotected Third-Party Services: Several companies in the banking and financial services sector use third-party services to carry out different parts of their key operations. This is even more common among banks who can't afford to buy or build their solutions for every part of their operations. In such cases, the complacency of the cybersecurity team at these third-party services might make the service users a target as well.
Cyber Insurance is the need of the day!
For fintechs, being the new phase of evolution of the financial services industry, cyber risks are one of the major risks. Companies in this space are disrupting traditional financial services, including mobile payments, loans, fundraising, and asset management. Fintech space is thriving with the intersection of digital technology and financial services.
With the purveyors of digitization working day-in and day-out to take digital banking up a notch, the rise of new risks is unavoidable. Just working on how to prevent them won't be enough, create strategies that take care of the situation after the attacks have taken place. As most experts in cybersecurity put it, "If you think your organization is safe from cyber attacks, you are not!".
If you are looking to explore cyber insurance and how they can strengthen your risk management strategy, get in touch with our team at PlanCover.