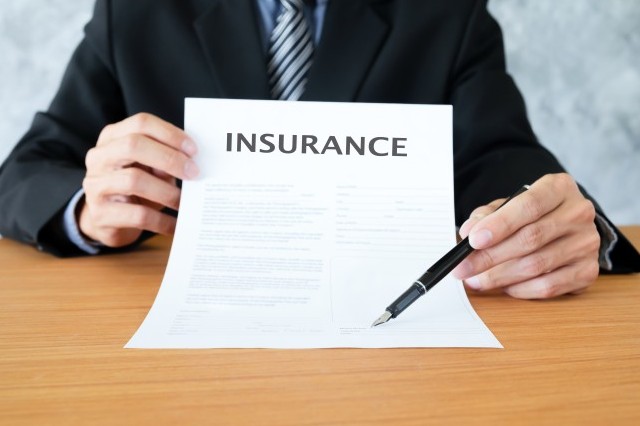 Table of Content
What is Liability Insurance?
Why Liability Insurance?
What are the types of Liability Insurance?
Liability Risk Framework for Small Businesses
How to Buy Liability Insurance Policies?
What is Liability Insurance?
You operate or manage a business, you may be liable for damages or injuries to another person or property.
Liability insurance protects a business against third party insurance claims. These claims can be as a result of either :
bodily injury, or property damage liabilities

Personal and advertising injury liabilities

Error or omissions and professional mistakes

Professional negligence liabilities

Product failure resulting into financial losses
Businesses today are also providing professional services and expertise to their clients. There is an inherent risk of your business being sued by the client for injury due to your negligence, error or omission.
Liability insurance will help you financially to pay for these damages as well.
Unlike other traditional insurances, payment of a claim in liability insurance is not paid to the insured, but to a third-party suffering loss. This party is not a party to the insurance contract between the insured and the insurance company.
Though liability insurance is optional in most cases, it is strongly recommended for businesses across industries to purchase as the likelihood of being sued is unpredictable and very expensive.
Why Liability Insurance?
People & Organisations can make mistakes that injures someone or damages property resulting into a legal liability.

Lawsuits are expensive and could potentially bankrupt your business.

Liability insurance protects your assets and pays for the financial loss.
What are the types of Liability Insurance?
There are several types of liability insurance that businesses should consider as part of their overall risk mitigation through insurance:
1. Commercial General Liability Insurance
A Commercial General Liability insurance policy is one of the most important policies to be considered for all businesses. There are potential threats of an accident to a customer, vendor, or any third-party involved with your business. Even a simple slip and fall in the premises can be devastating resulting in a potential lawsuit. The Commercial General Liability Insurance policy will provide necessary financial support to businesses against any legal liabilities due to a bodily injury or property damage that can occur as a result of your business operations.
Commercial General Liability insurance is a combination policy covering both public and product liabilities under one single policy form.
Covers for legal liability to pay damages because of bodily injury or property damages with no limitations for cover in terms of premises- owned/rented or at premises/out-of premises.

Coverage includes all bodily injury and property damage arising out of products of the businesses.

Product Liability Insurance will cover for cost of compensation against financial losses suffered by a third-party arising out of use or consumption of a faulty product.
The third-party has to suffer a bodily injury or property damage. Any damages because of personal and advertising injury caused by an offence arising out of business.
This insurance provides cover for payments, medical expenses and damages including:
Legal liability expenses including claimant's costs, fees and Defense costs.

Damage costs – monetary sums pursuant to judgments or awards and settlements.
2. Directors and Officers Liability Insurance
Directors and Officers (D&O) Insurance provides for financial protection for a manager, in the event of a claim against them, alleging a wrongful act in a managerial or supervisory role in the organisation.
"WRONGFUL" – – – In the Directors and Officers Insurance context, "WRONGFUL" means; any actual or alleged misrepresentation, misstatement, misleading statement, error, omission, defamation, negligence, breach of warranty of authority or breach of duty means.
Risks covered under D&O insurance:
Regulatory investigations.

Accounting irregularities

Exposures relating to mergers and acquisitions

Vulnerability to shareholder/stakeholder claims:

Employment practice violations including harassment, discrimination allegations, wrongful termination.

Securities claims, those related to shareholder value
The D&O insurance pays for Defense costs, Public Relations expenses, Extradition costs Emergency costs advancement.
3. Professional Indemnity Insurance

Errors & Omissions insurance protects professionals and businesses providing professional services to their clients against any legal liability. This insurance covers for costs towards damages resulting due to any negligence, breach of professional duty due to an act, errors or omission committed or occurring in good faith and resulting in monetary loss or damage to clients.
Errors & Omissions insurance is also called as "Professional Indemnity insurance".
Medical professionals including doctors, surgeons, and physicians are covered under a separate professional indemnity policy, popularly known as "Medical Malpractice insurance" or "Doctors Indemnity insurance".
Errors & Omissions insurance policy covers the professionals, employees, partners, and the professional's company or partnership for damages directly caused by providing or failing to provide professional services.  "Damages" mean a monetary loss suffered by the client of the professional/ business as a direct result of their services.
This insurance will pay for settlements & judgment charges, attorney/court fees, and legal representation costs incurred towards investigation and defence of the claim.
4. Workmen Compensation Insurance
Every employer is responsible to provide a safe and hygienic working environment for their employees. Accidents to employees during their course of employment can result in financial damages to both the employee and the employer.
The Workmen Compensation policy provides for required protection to employees' against all accidents resulting during their course of employment. This insurance policy helps to pay for work-related injuries and occupational illnesses without the intervention of a lawsuit.  
An employer is liable under law towards the employees in respect of any injury or occupational disease arising out of and in the course of employment. The employers' legal liability may arise under the following conditions:
Negligence in failure to use reasonable care and skill in the provision and maintenance of suitable, safe plant and safe place to work.

Personal injury caused to workmen by accident arising out of and in the course of his employment.

If the workman contracts any disease, specified in the Act (Workmen Compensation Act, 1923) as an occupational disease, the illness is deemed to be injury by accident arising out of and in the course of the employment.
With an increasing amount of transactions done over the internet, SMEs are susceptible to data security and cyber attacks resulting in both financial and reputation loss.
Cyber risk insurance will help SMEs mitigate this risk, focus on their business and stay afloat. A cyber risk insurance program helps an organisation mitigate the risk of data breach exposure by offsetting costs involved with management and recovery after a cyber-related security breach. It Covers direct loss, legal liability, and consequential loss resulting from cyber security breaches.
Cyber risk insurance covers for the following:
First Party risk – covers own business assets.
Data breach/privacy covers for expenses related to the management of the incident, legal costs.

Business interruption – monetary losses due to network downtime.

Extortion and ransom payments.

Crises management and public relations.
Third party risks – Covers for any damage to third-party.
Multimedia/Media liability cover. Includes specific defacement of website and intellectual property rights infringement.

Network security liability. Third-party.

damages as a result of denial of access.

Any liability of third-party loss due to negligence of an organisation.
Liability Risk Framework for Small Businesses
Liability insurance policy

Liability arising from

Liability due to

Coverage

Who can buy

Directors and Officers Liability Insurance

External stakeholder (shareholders, creditors, suppliers, customers, competitors or regulators) or by an internal stakeholder (board of directors, employees).

Regulatory investigations, Accounting irregularities, Employment practice violations: Sexual harassment, discrimination, wrongful termination and failure to promote. Unfair business practices.

Defense costs – Legal expenses and costs, Extradition costs – Costs to have a legal adviser or tax consultant towards advice on extradition proceedings, and settlement costs.

.

All businesses irrespective of non-profit or profit making.

Commercial General Liability Insurance

Non-employees, Customers, vendors, suppliers

Physical injuries, property damage, manufacturing defects for products

Legal fees, judgement and settlement costs.

SMEs in all industries

Employees Compensation Insurance

Employees

Bodily injury, and illness (occupational hazard related only) during the course of employment.

Death, disability (Permanent total and partial disability), loss of wages, medical expenses.

SMEs in all industries with employee count less than 20.

Professional Indemnity Insurance (Errors and Omissions Insurance)

Customers

Financial loss due to mistakes and negligence.

Legal fees, judgement and settlement costs.

IT/ITES industry, accountants, architects, professional services companies.

Doctors Professional Indemnity Insurance

Patients

Medical negligence

Legal fees, judgement and settlement costs.

Doctors, physicians, surgeons, healthcare companies.

Cyber Liability Insurance

Customers

Data compromise and breach, business interruption

Customer notification, data recovery expenses, Legal fees and

Retailers, healthcare organisations, financial service providers and other businesses managing customer payment related information, details,
How to Buy Liability Insurance Policies?
Just knowing about different types of liability insurance isn't sufficient. When you're looking to buy liability insurance, there's a lot you should know and there are several factors you should consider to make an informed decision.

The first step is to identify the types of liability insurance policies your business requires. There are many types; you should pick those that are relevant to your business.

Second, you need to determine the coverage requirement. The types of liability insurance you're planning to buy, what should be the sum insured; what individual policies should cover and exclude. This depends on your risk exposures, which vary from one business to another. For instance, a restaurant owner would have different risk exposures in comparison to, say, a consultancy agency. You need to identify the risk exposures, and thereon the coverage requirement for all the types of liability insurance policies you want to buy.

Following, you will have to find an insurance company that offers good liability insurance plans. This stage of the process can be a challenge, requiring extensive research work. In any case, once you have found a good insurance company that offers good plans for the different types of liability insurance you're looking for, buy those plans. At times, you may require to customize the standard plans to better fit your needs.

In general, it's recommended you get help from experts. They can assist you throughout the process, right from helping you find the right types of liability insurance for your business to taking care of all the paperwork for you.

At PlanCover, as one of the leading insurance brokers, we have helped thousands of businesses to buy the best liability insurance policies. We have an experienced team of licensed insurance brokers who can help you buy the right policies. Get in touch with us today and let's talk.