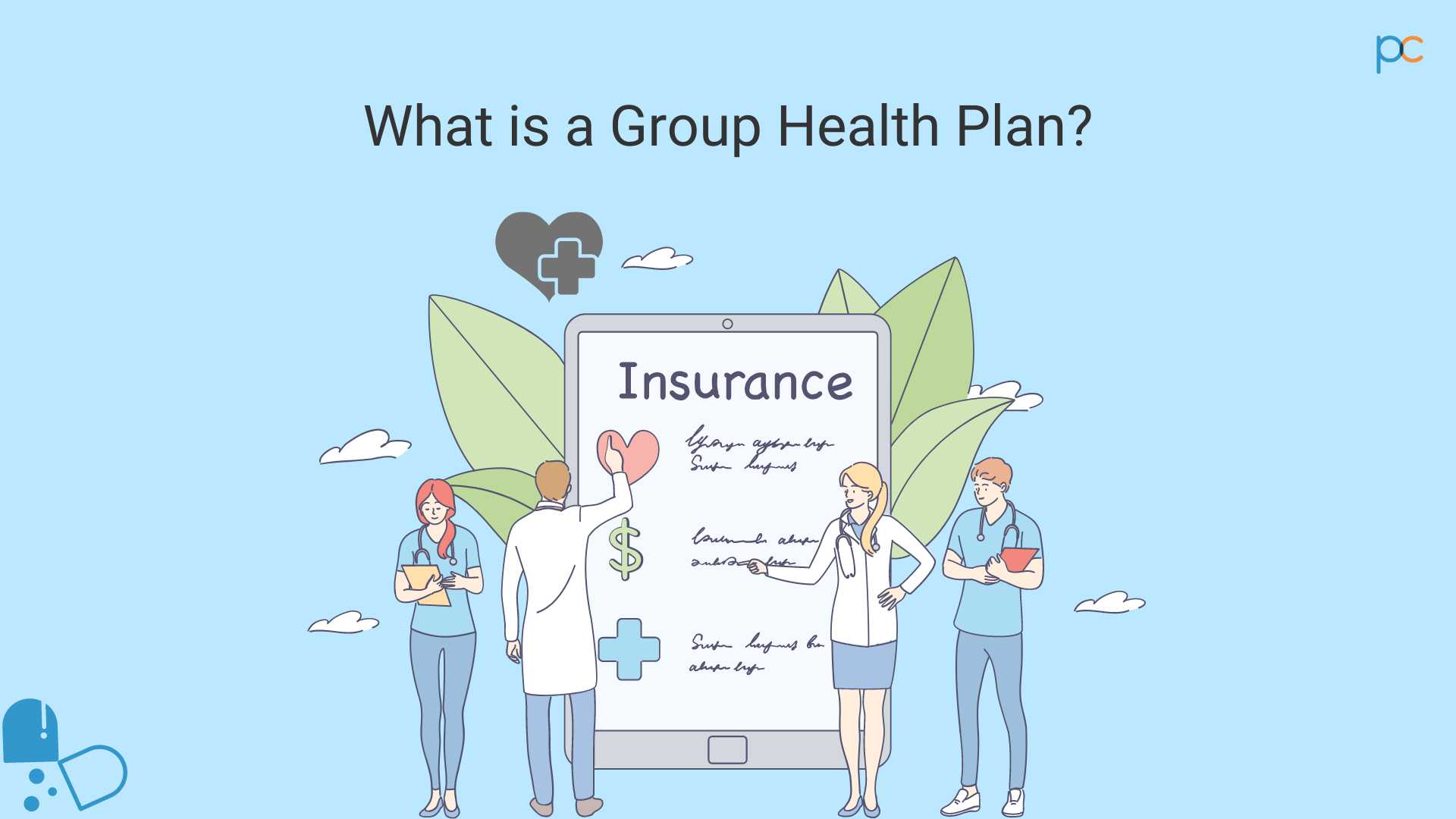 Companies purchase health insurance policies on behalf of their employees, which is included in the extensive number of health insurance policies they purchase. There are no differences in the benefits available under a group health plan. The group insurance policy generally covers not only employees but also their family members. The type of policy an employer offers will determine whether this is the case. An employee can pay an additional premium to customize the health insurance benefits under certain group health insurance plans.
What is the advantage of a group health insurance policy?
Ensure attrition is reduced –
Employees can switch jobs with so many companies offering so many perks. As a result, the attrition rate still remains high, negatively impacting the overall performance of the company. Providing employees with insurance benefits keeps them happy and builds loyalty among employers.
Benefits from taxes –
Employers receive tax benefits for providing health insurance to their employees.
Keeping employees motivated –
Insurance policies have become very expensive nowadays. Low-wage workers are therefore likely to have difficulty affording health insurance. Employers might offer their employees health insurance to make them feel secure in the working environment but also make them feel loved. This will encourage them to contribute their best efforts to the company.
Illnesses caused by preexisting conditions –
Pre-existing conditions are covered by group health insurance policies, which make it easier for everyone to get coverage without undergoing any tests.
Coverage for maternity –
Maternity coverage is included in most group health insurance plans, regardless of whether a woman delivers naturally or by C-section. Besides that, the newborn baby can be covered from day 1 in the policy
What is the procedure for buying small business health insurance?
It can be difficult to choose the right health insurance policy.
Step 1: Know your needs: The health conditions of you and your neighbours are different. The insurance policy you need may differ from the policy your neighbours need. Determine your insurance requirements and buy a policy that complies with them.
This is for individual health policy Step 2: Comparison of (Options) premiums and plans: Compare the prices against the features and coverage provided. Different insurance companies have introduced a variety of different plans that provide such services as wellness benefits and vaccination coverage.
A decision to pay higher premiums for benefits you may not need is not a judicious one. Furthermore, it is not recommended to purchase a high-end insurance policy only to obtain tax benefits.
Step 3: Research the insurer: an insurer with a low claim settlement ratio may cause trouble, so keep an eye on their financial results and service records before deciding to work with them. Considering the number of years an insurance company has been in the business is another important factor.
Policies offered by the company represent its expertise. An insurance provider with a wide product assortment is a good choice.
Step 4: Verify the hospitals on the insurer's network list. Check if your preferred hospital is listed there. You can obtain cash-free medical treatment this way. The insurer you select must have ties with hospitals that you prefer going to in emergency situations. This is even more important if these hospitals are in your neighbourhood.
Why Do Group Health Insurance Plans Offer Benefits?
It has become increasingly important to opt for a medical insurance policy that can provide coverage during a medical emergency as medical bills continue to soar. It is possible to save a lot of money by purchasing a health insurance policy if you become ill and have to be hospitalized.
Health Insurance Group Eligibility Criteria
Group Health Insurance Plans are available to new start-up companies, organizations big and small, social and cultural associations, and groups with common interests. If an organization or group has more than 20 employees, it can choose group health insurance.
Nevertheless, the insurance industry regulator, IRDAI, has stated that micro-insurance plans can be made available to groups having fewer than five employees.
In order to buy group health insurance plans, you should consider the following points:
The definition of a group
Groups can be employer-employee groups or non-employer-employee groups, according to the Insurance Regulatory and Development Authority of India (IRDAI). There can be groups of non-employers and employees that share a common interest. Group health insurance plans can be applied for by groups including those with a credit card, those belonging to a cultural club or association, or even those with saving bank accounts at a bank.
Employers must have at least 7 employees
In order to be eligible to buy group insurance, the group must have at least 20 members. The minimum number of 20 can be reached by including dependent family members of employees. Furthermore, different insurance companies may have different requirements for the number of staff members. You should check with your insurer to find out the requirements to qualify.
Intentions to buy health insurance for a group
You cannot form a group in order to get affordable health insurance. According to the IRDAI, if someone negotiates a price with an insurer before they form a group, the group will be considered non legitimate. Ideally, individuals who are involved in economic activity or a group of individuals who share a common interest are eligible to opt for group health insurance.
Is group health insurance available to family businesses?
Families in business
Family businesses do not qualify for a group health insurance plan since their spouses are not considered employees. However, if the family business has other employees (both family members and non-family members), then the spouse is covered.
It is possible to qualify for group health insurance if you own and operate a small business. In some cases, even if you qualify for small business health insurance, you may wonder if it makes sense for your family. You may be able to save money if you are approved for small business insurance.
Is it a good idea to have group health insurance for my family business?
In response, your family business's cost depends on the people employed there, as well as your specific situation.
To cover the employees of your family company, family members, and nonfamily members, you may want to purchase a group health insurance plan.
The following reasons make a group plan a great choice for a family business:
There is a possibility that premium prices will drop for each individual. The cost of group health insurance plans purchased by companies can be lower than that of individual and family plans purchased by individuals.

You may qualify for tax deductions and credits as a family business owner. If you rent space and pay for health insurance for your employees, these tax benefits could help.

If you provide group health insurance as a benefit, you may find it is more effective in attracting and retaining employees.
What are the limitations on my family members' enrollment in group health insurance?
It is still possible to hire people who aren't related to you even if your family business is a small business.
When offering group health insurance to full-time employees, the Society for Human Resource Management states the same number of benefits must be offered to every employee in the category.
All family members must be offered the same benefits regardless of their relationship with you.
Your full-time employees do not have to join the group health insurance plan even though you cannot exclude them from it.
There could be several reasons for this:
A spouse provides them with health insurance

They wish to get private health insurance on their own

The employee has health insurance through a government-sponsored program
When considering different employee benefits within your small business, it is advisable to seek legal advice.
What should I know about group health insurance for my family business?
It is required that you extend health insurance benefits to all employees at your company if you offer it to even 7 employees. The only exceptions to this rule are part-time employees, who may only be eligible for partial benefits. Additionally, small businesses must have the following to qualify for health insurance:
must provide proof of business ownership

The employer contributes to the monthly payments.
It is important to note that the requirements listed above are not the only requirements for getting a group health insurance plan, and the requirements may vary depending on the insurer or plan.
What are the conditions for an employee to qualify for the Group Health Insurance Policy?
The employer or association/society may define the types of employees who are eligible for health insurance in both the employer-employee and non-employer groups. Employees' health insurance eligibility is usually determined by the employer or association.
How many employees must be covered by a Group Health Insurance Policy?
Organizations of all sizes can opt to get group health insurance, including startups, non-employer groups, and organizations with fewer than 20 employees. Insurance companies have different eligibility criteria for the GMC. Make sure you follow the eligibility requirements to qualify for the Group Health Insurance Policy.

Conclusion
A Group Health Insurance Plan is an arrangement between an employer and an employee or one between an employer and members of an association or group that has a common interest. For a group to qualify for insurance regulation, there should be a minimum of 7 members or employees, according to the Insurance Regulatory and Development Authority of India (IRDAI).