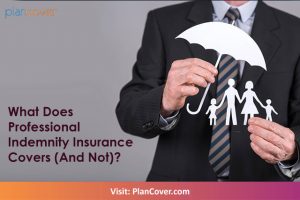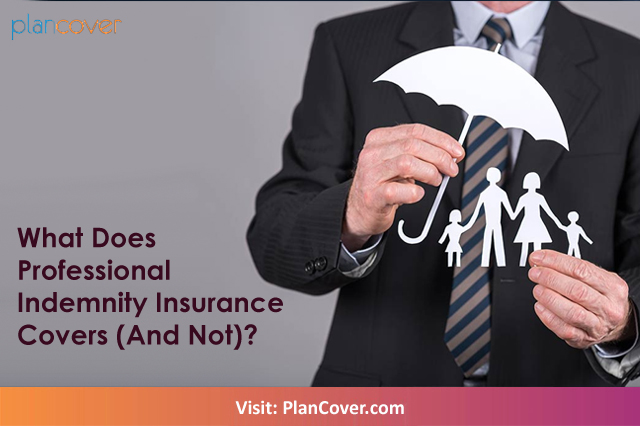 Professional Indemnity Insurance Covers
Case Study
Rakesh is a freelance marketing consultant. He has been working with Anupam, his client, in helping him increase his online sales. After 13 months, Anupam still hasn't seen the results that Rakesh promised him. Upset and angry, Anupam decides to sue Rakesh for ineffective advice that resulted in waste of time and money for his business. In India, cases at the court can run for months in the best scenario, if not years. To defend himself at the court, Rakesh would have to incur legal expenses all these months. He would have to pay for the lawyer's fees.
Now, do you think it's financially viable for freelance consultants like Rakesh to incur legal expenses for such a long period? Likely not! Furthermore, if the court sides with the plaintiff, find Rakesh at guilt, and asks him to pay a hefty sum to Anupam as compensation, that makes the situation even worse for Rakesh.
Now, one could say that consultants like Rakesh can have legal documents signed by the client, mentioning that no results are guaranteed and that they cannot be held accountable if the client doesn't see the desired results. But despite that, people like Anupam can still make legal claims against Rakesh. And even if their arguments are flat, Rakesh would still have to pay for the legal expenses, which isn't financially feasible for him.
This is why it's important for every individual – and business – that offers professional services to invest in professional indemnity insurance. It is a type of business insurance that's designed specifically to protect professional services provider against legal claims made by their clients. We have already discussed whether you should invest in the professional indemnity insurance policyThe legal document issued to the policyholder that outlines the conditions and terms of the insurance; also called the 'policy More.
        Please read: Should You Buy A Professional Indemnity Insurance Policy?
There also comes specific professional indemnity insurance for doctors, which we have covered as well.
        Check out: Doctors Getting Sued by Patients Is Common (How Can You Protect Yourself?)
In case you want to learn the basics like what is professional indemnity insurance, please go here.
Now that you're aware PI insurance is important and that you should buy an indemnity plan, arises a common question: What does it cover and what it doesn't cover?
Much like any business insurance policies, even professional indemnity insurance has its limitations. There are several things it covers and then there are things that fall outside its coverage area. Before you buy the policyThe legal document issued to the policyholder that outlines the conditions and terms of the insurance; also called the 'policy More, it's essential to be aware of its terms and conditions so to avoid any future surprises. You don't want to be in a position where you think the legal claim made against you is covered under PI insurance but your insurer disagrees.
What Professional Indemnity Insurance Covers?
The insurance covers third party's bodily injury caused by your negligence in fulfilling your professional duties. In addition to personal injury, professional indemnity insurance covers financial loss (also called consequential loss) and property damage as a result of your error or mission when performing your professional duties.
Professional liability insurance will cover every legal expense associated in your legal defense, including attorney and court fees. It covers the sum that's incurred in investigating the legal claim made by the third-party. In any event, if the plaintiff wins the case, you would be asked by the court to pay for the financial loss the plaintiff incurred; in addition, you may even be asked to pay compensation. Both these expenses are covered by PI insurance.
What Professional Indemnity Insurance Doesn't Cover?
What if the professional in question offered poor advice to the client deliberately? Of course, in such cases, the insurance won't provide any protection. Similarly, if there's any violation of law, fraud, dishonesty, or malicious act that resulted in the client making any legal claims – in such cases, the professional liability insurance won't provide the coverage. Also, if the services provider made any guarantee or warrantyIn insurance, it is an undertaking by an insured person that something will, or will not, be done. More to the client in connection with their services, the insurance won't cover that either.
Talk to an Insurance Broker
Different insurance companies have their own set of terms and conditions. So, what's covered under the professional liability insurance and what's not may vary among them. This is why it's important that before you make any financial commitment, you should be aware of these terms and conditions.
This is where having insurance brokers by your side can be very helpful. They can take you through these terms and conditions, and explain to you better what plans from which insurer covers what. They can even assist you to find a good indemnity plan that fits your exact needs and budget. So, consult an insurance broker and get their help in buying a good professional indemnity policyThe legal document issued to the policyholder that outlines the conditions and terms of the insurance; also called the 'policy More. Don't assume that your clients can't and won't sue you. Because when they do, it can cost you a lot of money. Small, preventive measures that require little investment can make all the difference in your business continuity, growth, and sustainability.
Go here to get your free quote of professional indemnity insurance.