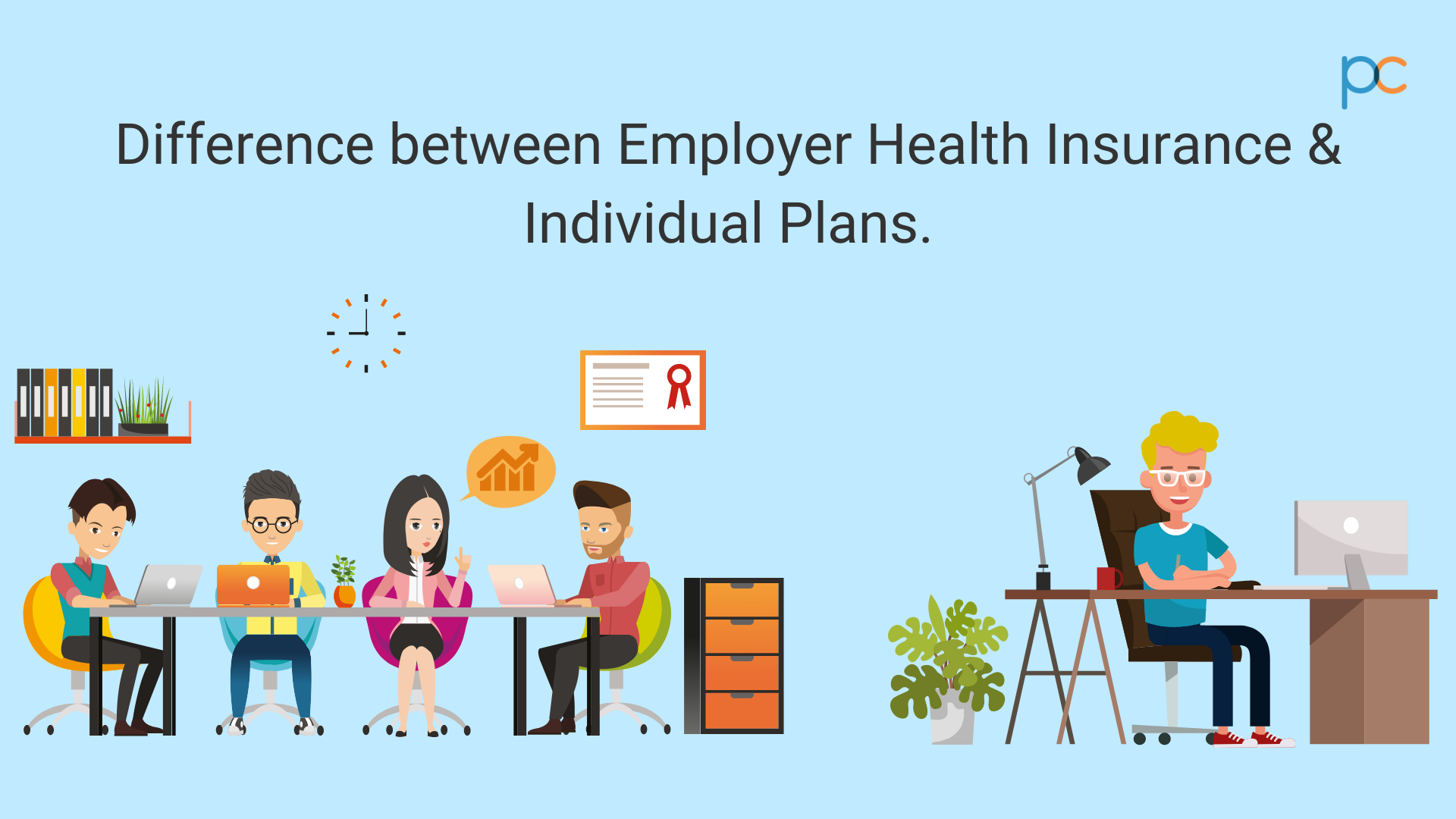 A group health insurance plan provided by the employer to the employees of the organization covers a major portion of medical expenses. But there are certain diseases and expenses that the insurance companies do not cover. This article throws light on the non-covered medical services and treatments.
Know about the coverage norms: Whether you are an employee or an employer, knowing about the plan coverage aspects is necessary. It helps the employer to offer a transparent facility to their employees. On the other hand, the employees stay stress-free by staying prepared for the expense they may have to pay from their pockets even after policy coverage. Know in detail about the medical services that do not fall under the coverage and stay well-prepared to avoid financial troubles during emergencies.
Diseases and treatments outside the plan coverage
Before addressing the medical service, first know about the diseases that do not get plan coverage. Apart from the listed names of the diseases and disorders, there can be other coverage-limitations also. The insurance companies have diverse policy norms for which there can be a change in the coverage areas. The diseases discussed here are the most common ones that fall out of the plan coverage but to know the best, check the specific list of your opted policy.
Congenital diseases – The policy coverage is not applicable for any genetic disease or disorder treatment. Even if you produce authentic medical certifications, the insurance will not cover the expenses.
Point to note – Understand the concept of congenital disorders that are important in all group health insurance policies. Any disease/disorder that exists since the time of birth or before birth is called congenital disease. They can be classified as both internal and external congenital disorders.
The internal disorders are not visible, and external congenital disorders can be seen and are visible. Some policies only provide cover for internal congenital anomalies. External disorders are permanent exclusions in all health insurance policies
Drug-related diseases – Disorder that generate due to illegal drug consumption or drug abuse does not fall under the coverage terms. The patient has to bear the expense for such treatments and therapies.
Rehabilitation treatment – Rehabilitation programs and therapies for drug abuse or after surgery do not apply to policy coverage of group health insurance plans.
Dental surgeries – Dental or oral surgeries for teeth infection do not qualify for policy coverage. Whether it is gum disease or a root canal, the insurance will not bear the cost. However, if you need to get hospitalized for dental surgery for a span of 24hours or more under a medical practitioner, you may qualify for the expense coverage. However dental surgeries arising from accident hospitalization can get covered.
Cosmetic surgeries – Cosmetic surgeries and treatments like Botox, fillers, PRP treatments, and others are out of the plan coverage.
Cosmetic transplants – Employees going for a hair transplant or a facial surgery for beatification will not get insurance coverage. The insurance plan will not bear the cost even if you produce valid certifications from a qualified dermatologist.
Artificial life maintenance – Physicians may recommend artificial life maintenance when the conditions get too critical. Patients declared brain dead require artificial life support equipment for which hospitals shift them to deep coma. The policies do not cover such expenses.
Routine eye check-ups – Eyesight-related routine check-ups do not qualify for policy coverage. The insurance companies do not pay for eye examinations, contact lenses, laser treatment, and spectacle charges.
Infertility or birth control treatment – Any female employee or the spouse of a male employee cannot claim for insurance coverage infertility treatment. IVF or any kind of birth control treatment like sterilization or abortion does not fall under policy coverage terms.
Treatment for sexual disorders – The treatment cost for curing sexual disorders in men or women is not under the policy coverage norms. The policy coverage is also inapplicable for treating sexually transmitted diseases like genital warts, genital herpes, etc.
Sleep and speech disorders – Therapies to cure speech defects(stammering, etc.) or treat irregular sleep cycles do not qualify for policy coverage. Sleep-related disorders like sleep apnea, snoring or night breathing trouble is also not under the coverage sphere.
Psychological and developmental disorder treatment – Patients with developmental disorders like dyslexia, ADHD, etc., cannot claim policy coverage. The same goes for psychiatric and psychometric diseases like Parkinson's or Alzheimer's disease.
Medical services and expenses out of policy coverage
Now that you know the diseases excluded from the policy coverage list, here are the medical services that are also inapplicable for insurance claims.
Daily check-up expenses – A routine health check-up does not qualify for coverage even if prescribed by a certified physician. If you need to get hospitalized for more than 24 hours for valid reasons, then you may claim the expenses.
Unrecognized physician or Hospital – If you claim reimbursement by producing unverified documents, you will not get any coverage. The treatment coverage is qualifiable only if the hospital and the physician have a relevant certification that proves their credibility.
Treatment outside the country – A group health insurance plan is valid for treatment coverage throughout the territory of India. You cannot get cashless or reimbursement facilities for treatment done outside the country or geographical limits of the policy norms.
Alternative medicine treatment and therapies – Health insurance plans support treatment charges for modern allopathy medicine. You cannot claim any expenses for treatment under Homeopathy, acupuncture, Ayurveda, Unani, etc. Also, the policies do not bear the cost of therapeutical treatment that heals the body or mind.
Point to note – Of late some policies have started covering ayurvedic and homeopathic treatments in their health insurance policies.
Items of personal comfort in hospitals – The charges for hospital rooms and beds fall under the policy coverage. You will not get any expense coverage for personal convenience services and items like – television, telephone, beauty service(barber, etc.), cosmetics, drugs or consumables not mentioned in the prescription, private nursing charges, etc.
Medical expenses that may or may not fall under the coverage
Depending on which policy you pick, the rules may differ in various ways. There are some blurred rules that may or may not be applicable for policy coverage. The only way to identify if your insurance supports these or not is by directly consulting with their representatives. Do not forget to clarify the coverage aspects related to the following pointers –
Pre-existing disease treatment – Some policies allow coverage benefits for the treatment or surgery expenses for any pre-existing diseases. However, there may be a waiting time associated with the terms and conditions.
Point to note – This will not be applicable for group insurance policies if the coverage has been opted and premiums are paid for.
Diagnostic test – X-rays, blood tests, and all other diagnostic tests that may be a part of the pre-hospitalization procedure may or may not qualify for coverage. You may have to produce additional documents depending on the policy rules if the tests qualify for coverage.
Pre- and post-natal expenses – Maternity coverage falls under policy norms, but the pre-and post-medical expenses may not qualify for claiming. Also, in some policies, there are provisions for newborn medical care for a span of ninety days. But all these depend entirely on the insurance company you select. This coverage can be purchased additionally under the group plans by paying additional premiums.
Waiting period for treatment coverage – The waiting period for getting the coverage may vary depending on the specific disease or policy terms. For example, certain policies allow cashless treatment facilities from DAY-1, while some insurance companies have a mandatory waiting period of thirty days. The coverage policies may also alter depending on coverage rules on newborns. Checking these aspects is a must to be sure about the services.
An expert to guide you right
The insurance company representatives can provide you with accurate information regarding the policy coverage. You can also connect to the insurance brokers who deal with many such insurance companies. The experts are the best ones to guide you with authentic and up-to-date information. It helps you stay prepared for unexpected medical expenses in case of non-coverage rules.
PlanCover – Making it easy
PlanCover brings genuine information and resources for employers willing to buy a group health insurance plan for a small to mid-sized organization. Before finalizing which policy to buy for the overall well-being of your employees, you should discuss with the assisting team of PlanCover to get a clear overview. They explain the right details about every policy and what falls under the coverage benefits. Reach out to their team now.