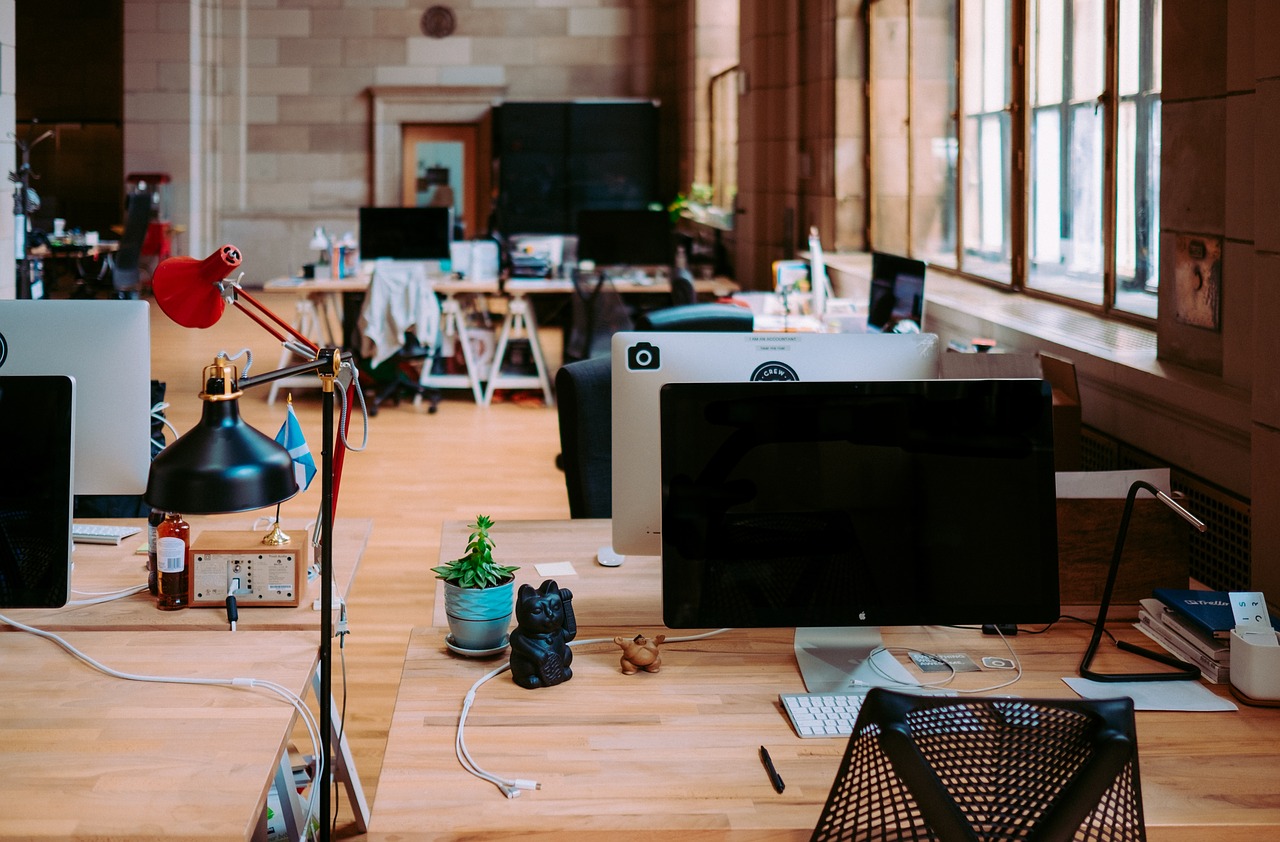 Ever wondered what an office space means to you, the business owner? In India, especially, office spaces are treated as sacred as temples. For some business owners, it is almost like a second home. In most cases, the emotional and physical connection that business owners have with their office spaces is quite deep and special. And why not? People work hard to set up a business and nurture it.
From investing in a suitable office space to equipping it with the right kind of furniture and machinery, small and big things come together to complete the setup of an office. Running a business requires attention to its strategy and processes. The last thing a business owner would want is to spend time and resources on refurbishing office equipment or machinery which has broken down; or in salvaging some damage to the office building.
Doing any kind of business without planning and preparing for risks would be a rash decision. In this article, we share key insights about how Office Package Insurance can help your business in dire situations. Get tips and cues and learn whether you should purchase an office package policy and why.
What is Office Package Compact Policy?
It is a comprehensive insurance plan that provides coverage to office property and employees under a single policy. Provides coverage under various sections including fire and allied perils, burglary and theft, business interruption (loss of profit due to a fire and related peril), money insurance, electronic equipment, machinery breakdown, employee fidelity, personal accident and public liability covers.
Imagine you started a new small business. You started out in your garage, but within a few years, your team has grown to about 25 people. You moved to a bigger rented office space. The office had to be made functional with furniture, fixtures, pantry, electronic gadgets, computers and systems that are essential for the functioning of any small business. You were considering insurance plans that would be most suitable for your business and office needs.
A few weeks into moving into the new space you got busy with setting up the business activities and focusing on other serious matters. Insurance was at the back of your mind. You delayed it because work became a priority. As luck would have it, there is a burglary in the building in which your office is located. Your office got robbed as well. Not just that, a lot of the equipment in your office got vandalized and damaged in the process. You are shocked, distressed and worst of all, you do not have insurance to compensate for your losses.
In this situation, an office package policy would have been a safe coverage for the loss of cash, loss due to damage to machinery and loss due to the theft. The solution to doing business is not to be working with fear, but rather, to be prepared for any obstacles and risks. The Office Package Policy can cover numerous risks for a business.
What does Office Package Insurance cover?
Office Package Insurance covers a whole range of risks and dangers:
It covers the office building against risks such as natural calamities – earthquake, fire and the damage occurring due to it. A lot of the insurance companies also provide protection against risks arising due to terrorism with an additional premium

It covers risks that could arise due to theft, burglary, accidents and mechanical breakdown that affects assets such as furniture, fixtures, and electronic equipment, computers

The Office Package Insurance provides coverage against third party legal liabilities that might arise due to lawsuits filed against the insured

Additional rent during the time a business is moving into new premises

It provides coverage against loss of cash due to theft and burglary or in transit from the office premises to the bank

Coverage against losses due to a breakdown of equipment and electronic gadgets

This insurance also covers business interruption losses that arise due to accidents such as fire or other events that may halt the business activities

This insurance provides coverage for public liability and employer's liability
The plan provides coverage for losses due to
Natural calamities such as flood, earthquake, etc.

Certain policies include coverage against risks related to terrorism

Electrical or mechanical breakdown

Theft and burglary-related losses

Damage due to accidents

Losses occurring due to the misconduct of employees
The exclusions under the Office Package Insurance
Losses due to pollution

Losses due to illegal activities by the insured

Losses due to war, atomic activities

Depreciation and normal wear and tear
Who should purchase an office package compact policy?
If you own a small or a large business that is operated out of an office and has a considerable size of workforce and assets, it would be worth considering the office package. Every business has basic equipment, office space and with those, come risks. Some risks such as fire, accidents, and natural calamities might be a high probability. But what about a terrorist attack or a fraudulent act by one of your own employees? Not many employers and business owners would imagine these incidents. Hence, it is essential for small, mid-sized and large businesses to have the right coverage.
When businesses are starting out and growing, it is obvious that the business owners would be mostly engrossed in the daily and strategic planning and execution of the business activities. They might not have the time to think about accidents and other such risks. Hence, it is important for small businesses to plan and be prepared for uncertainties.
Why should you consider an Office Package Policy?
Office Package Insurance offers a number of benefits.
It is a big umbrella of coverage
As seen above, the Office Package Policy provides coverage against a number of common and the most probable risks that a business might face. The risks covered under an Office Package are varied and can be customized to the particular business requirements.
This type of insurance, which is a package policy, provides coverage against a large number of risks, which makes it convenient for any small business, as one need not purchase different types of insurance policies.
It is flexible and can be customized
Different businesses could face different risks and hence their needs for insurance might differ too. For example, an online business that doesn't engage in any cash transactions might not need cash insurance at all. Office Package Insurance can be customized to meet specific business needs.If you're already considering purchasing an office package policy for your business, you're making a smart and wise decision. PlanCover can help you implement this smart decision. To know more about Office Package Insurance plans from PlanCover, visit our website.