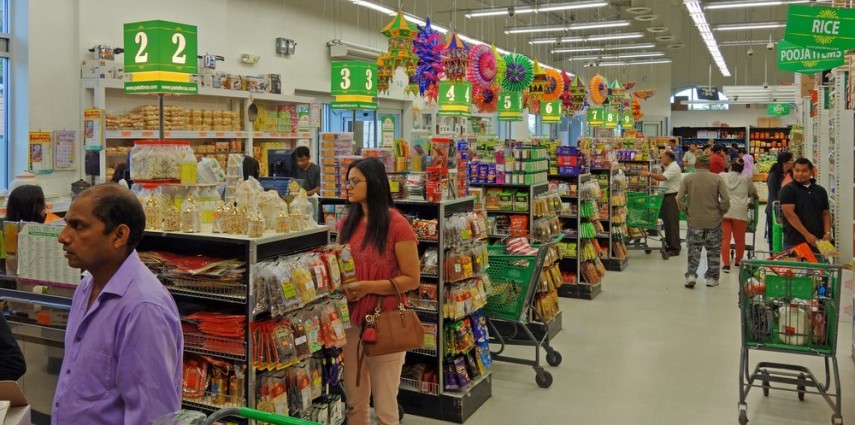 The Indian retail industry is a major driver of economic growth and employment generation. It constitutes more than 10 percent of the country's Gross Domestic Product (GDP) and contributes 8 percent to the job market. It is also the fastest growing retail industry in the world. Big and small players constitute and drive the retail sector.
Most retail businesses operate on a day to day profit margin model. Operating within such a model requires careful risk management associated with the business. Damage from exposure to risks can have significant short and long term impact to such a business' bottom-line. Taking adequate steps to identify and assess business specific risks and safeguarding the company by securing sufficient insurance sets up the company for long-term growth and operate in compliance with government regulations.
Retail Business Risks
Some common risks associated with retail business and the corresponding insurance options available are outlined below.
Damage to inventory: A retail business sells products in a store. Any damage to these products due to uncontrollable factors such as equipment malfunction directly affects the business. For instance, selling perishable items like food or fruit products requires maintaining temperature controlled environments whose failure can lead to spoilage. To guard against this, retail businesses must ensure Spoilage Coverage while availing a Commercial Property Insurance policyThe legal document issued to the policyholder that outlines the conditions and terms of the insurance; also called the 'policy More. This typically covers spoilage and contamination due to an equipment malfunction and power loss, with the payout generally being as per the MRP of the items spoiled.
Theft or Burglary: A retail business' primary asset is the products it sells. The intrinsic value of these products is what drives sales and revenue generation. Any loss to inventory due to such products being stolen or burgled results in revenue loss. Retailers must avail a Commercial Property Insurance that includes loss of inventory resulting from robbery or burglary or vandalism.
Dishonesty of employees: Retailers depend on employees for day to day operations. Every business day involves countless transactions in servicing customers. Even with security measures in place, it is not uncommon to encounter loss from crimes by disgruntled employees. To protect against such crimes, a Fidelity Insurance must be availed, which covers against intentional employee crimes such as theft, forgery or credit card fraud.
Employee negligence: Any legal suits which may arise out of employee errors and mistakes such as botching an order, delivery issues, or billing errors, are a major source of risk for retailers. Retailers who deal in large and specialty orders must consider availing Errors & Omissions (or Professional Liability) insurance to guard against risks due to employee negligence on the services offered.
Injuries to customers: Any injury to a customer due to slips and falls, in the retailer's premises, make the entire retail business liable. A General Liability Insurance helps retailers manage such risks by providing coverage for third-party claims to bodily harm. Such insurance also covers advertising injury claims including defamation and copyright infringement. The insurance helps pay for the injured customer's medical expenses and also helps cover legal fees in the case of a lawsuit.
Damage to property or warehouse: Retailers operate from commercial spaces that typically house inventory and also products on sale. Online retailers too, stock products in warehouses. Any damage to property due to events such as fire, earthquake or other such Acts of God can disrupt retailer businesses for the short and possibly long term. To help recover from such damage, a Fire & Allied Perils PolicyThe legal document issued to the policyholder that outlines the conditions and terms of the insurance; also called the 'policy More must be availed. Such a policyThe legal document issued to the policyholder that outlines the conditions and terms of the insurance; also called the 'policy More also protects the retailer from anti-social acts such as riots or terrorism.
Employee accidents or illness: A retail business employs a workforce for its daily operations. As employers, all retailers are legally bound to pay compensation to its employees for any bodily harm, death or disability during the course of employment. This is as per the Workmen's Compensation Act, 1923. A Workers' Compensation insurance policyThe legal document issued to the policyholder that outlines the conditions and terms of the insurance; also called the 'policy More provides coverage for such monetary liabilities and risks for retailers.
Customer complaints due to product issues: In addition to selling third-party products, many retailers today manufacture their own products. In such a scenario, retailers expose themselves to risk from a customer or third-party claims due to defective or stale products. To guard against such risks, a Product Liability Insurance must be availed, which typically covers for any lawsuits arising out of aforementioned customer claims.
Loss or damage to goods during transit: With increased technology penetration in retail and elevated customer adoption of online shopping, retailers are increasingly offering delivery services. Any damage to such customer goods in transit makes the retailer liable and leads to expensive turnaround times, thereby increasing costs and tarnishing a reputation. An Inland Marine Insurance offers coverage for such a customer's property in a retailer's care and pays for the repair or replacement of such damaged property.
Accidents due to company-owned vehicles: Retailers providing delivery services using company-owned vehicles or running business errands need to safeguard against any accidentAny Unforeseen and unanticipated event is considered an accident. More claims resulting from third-party. A Commercial Auto Insurance helps pay for such claims and also provides coverage for damages to business owned vehicles. Such insurance is also important since most personal auto insurance policies do not include business-related usage.
Losses due to business interruption: Any closure to business due to natural calamities can cause significant loss to retailers operating margins. Such temporary closure renders retailers unable to pursue the daily operation. A Business Interruption insurance helps retailers guard against such closure. Typically offered in conjunction with a standard fire policyThe legal document issued to the policyholder that outlines the conditions and terms of the insurance; also called the 'policy More, a Business Interruption Insurance helps to compensate retailers from loss of profit, an increased cost of working and outstanding dues.
Data breach due to unauthorized access: With increased technology adoption and an ever-growing customer base, retailers have systems in place to capture and manage customer data. While such data helps identify customer shopping trends and incentivize targeted customer purchases, it also renders a retailer liable, should such data be accessed by hackers of unauthorized personnel. Such data breach results in loss of reputation, business interruption, and possible customer claims. A Cyber Risk Liability insurance helps cover for such data breach and ensure retailers can handle any legal fees or costs arising from restoring systems with secured data.
The India retail sector is the fifth-largest global destination in the world. Increased consumer spending due to rising income and a country on the growth path means that the Indian retail market is expected to grow by 60% by 2020. Government reforms and initiatives such as GST and FDI have also led to a uniform tax structure and an increased global investment footprint in the country respectively, in the retail space. Retailers stand to benefit from such initiatives and must ensure they assess risks to their business and insure themselves adequately. Retail businesses that invest in insurance products ensure they become long-term stakeholders in India's burgeoning consumer-driven economy and retail sector.
If you're the owner of a retail business and would like to know more about your business specific insurance, get in touch with PlanCover.