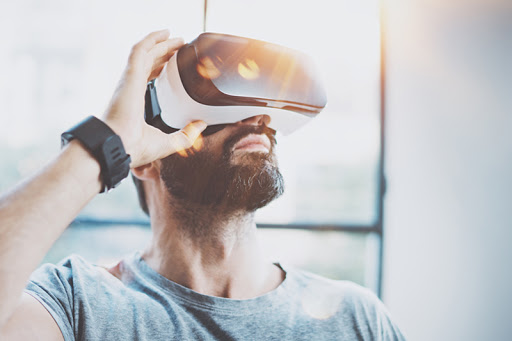 Venturing into the startup culture is an exciting experience. It combines a lot of aspects of running a business successfully. It brings with it a certain set of rewards and risks as well. The risks of tech startups need to be looked at very carefully because if ignored, they could play a large part in putting your business in jeopardy quite early in its life cycle. Thus, you need a backup plan anticipating a mishap and ensure you have all your risks covered by purchasing the right kind of business insurances for your tech startup.
That brings us to insurance. What does insurance do? It protects your business against risks. Startups often tend to ignore insurance policies, maybe due to a lack of time, or a lack of resources. This is one thing that you most certainly should not be doing as an entrepreneur.
Here, we look at the risks associated with tech startups and how insurance can help mitigate a lot of those risks.
What risks are specific to a tech startup?
Instead of talking about design, product, or marketing risks, that are associated with all startups, we are going to focus on those risks specific to a tech startup. If your company aims at providing state of the art tech solutions to your customers, then the following risks must be carefully looked at.
a. Not having a technical expert on board.
Not having a technologist on your startup team who is well versed with what you offer is a major risk associated with tech startups. Even when companies have a so-called Chief Technical Officer, it is usually an associate of the founder or someone on the founding team. They might not possess the technical acumen to see the project through, or even if they do, they might not share the same vision as that of the founder. Sometimes they might even fail to grasp the core out-of-the-world idea that the founder is passionate about and forms the very basis of the startup. Their enthusiasm might lack, in some respect.
Therefore, one thing that entrepreneurs need to make sure of is the presence of someone who is well versed with all the technical sides of the project. This, in turn, will attract more investors, as they look for domain expertise in a startup before they decide to invest.
b. Risks associated with software development.
For those of you who have studied software engineering, you would be fairly well-versed with risk identification and management in the software development process. For the others, here is a quick overview of what it is all about.
Software development is actually a multi-stage, multi-faceted process, which requires expertise in a lot of areas. The main points that can develop into risk factors for a software development process include-
Fixing of bugs and effectiveness of the bug-tracking system

Adhering to deadlines

Review of designs

Testing updates and further releases
Having a CTO or other technical experts that can help handle and manage these risks even before they arise is of prime importance.
c. Operational costs.
Poor calculations related to the operational costs of a product often end up jeopardising the entire project. Often when operations get well and truly underway do entrepreneurs realise that the costs they are incurring are not sustainable. They might have a good product, they might have a strong marketing system in place, but without a check on operational costs, nothing will ever work out in the long run. Unsustainable business models are a result of high operational costs and pose a serious risk to tech startups.
How to save yourself from risk?
Risks like increasing operational costs might not be mitigated with insurance policies, but a large part of the other risks can be easily kept in check. Insurance is one thing that is often ignored by startups due to a variety of reasons.
Cyber Liability Insurance
If your software model or tech stack is not secure enough, you may be at risk of data breaches and theft. Thankfully, having a sound cyber liability insurance in place helps you protect your company against losses caused by theft or breaches. In today's day and age, incidents of hacking and security lapses can hamper even the biggest of companies. Therefore, it makes total sense for you to pick up cyber liability insurance policies for your startup.
They provide coverage against third-party damages too, which are as a result of the failure of your company to respond to the data breach. To understand this better, here are some examples of such claims.
Hosted databases are hacked and users sue for information getting leaked.

An employee misplaces a laptop or phone in a cab that's picked up by someone who leaks private user data.

Hit with a DDoS attack and companies have to shut down the website for a few days, causing a significant loss in profits and incur major expenses to revamp the security network and keep the website up and running.

Ransomware attacks.
Errors and Omissions Insurance
One of the most important insurance for tech startups, it protects you and your employees against claims made by customers for unsatisfactory work. A startup is still figuring out its way in the world, and some genuine mistakes may well be par for the course which could cause losses to the client, who in turn might sue the startup for the negligence. This is where the Professional Liability Insurance comes to the rescue.
To understand this better, here are some claims examples.
An actual bug in a SaaS platform that causes users to lose money- payments aren't processed, leads aren't recorded, etc.

Product/Service doesn't live up to your customer's expectations; the customer alleges that the company has not honoured contractual obligations.

Scope creep issues.

Customer claims a violation of the terms of the user agreement and sues for misrepresentation or violation of the contract.

Infringement of IPR (Intellectual Property Rights) including copyrights, trademarks, software code etc.
Benefits of Errors & Omissions Insurance
This insurance protects coverage with respect to any claim made against startups and tech companies for any infringement of copyright, trademarks, registered designs, or any plagiarism or breach of confidentiality.

This insurance will provide the required protection by offering financial support against any legal liabilities and pays for defence costs and judgment and settlements.
Directors' and Officers' Liability Insurance
Tech startups must consider Directors and Officers Insurance for financial protection in the event of a claim against a director or manager alleging a wrongful act. To understand this better, here are some claims examples.
Alleged misrepresentations in offering documents/prospectus.

Misstatement of financials.

Insolvency/bankruptcy lawsuits due to gross mismanagement of the company.

Lawsuits for violating employment laws around race/gender/age discrimination and/or discriminatory hiring/firing practices.

Sexual harassment or hostile work environment lawsuits.

Wrongful termination.
Benefits of Directors & Officers Insurance
This insurance will protect against unique exposures, including regulatory investigations, accounting irregularities, exposures related to M&A activities, employment practice violations including wrongful termination, sexual harassment etc.
Final words
Risks are associated with any company, be it a startup or an established Fortune 500 brand. When it comes to tech startups, the risks are slightly different, as we discussed earlier. From software development risks to technological officers (or a lack of thereof), some things need to be taken care of when it comes to a tech startup.
Fortunately, insurance policies to mitigate these risks exist. The importance of a sound insurance policyThe legal document issued to the policyholder that outlines the conditions and terms of the insurance; also called the 'policy More cannot be understated, and startups should be looking to spend a little extra to get the surety of an insurance over their heads.