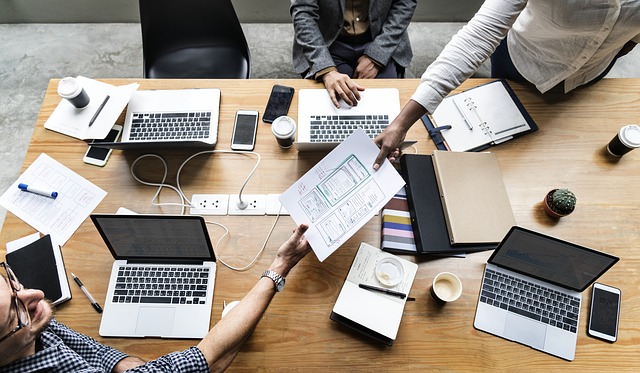 Becoming an entrepreneur is one of the hardest decisions one makes, yet it is one of the most liberating. The owner of a startup has to take the complete responsibility of the business. Protecting the business is important for all kinds of businesses, but this is especially important for startups as it could cost them heavily. Foreseeing and mitigating all potential risks is crucial. This is where business insurance comes into the picture.
Founding a startup is always accompanied by the threat of it not working out, and having to shut things down. Your ability to recover and withstand litigation is crucial when you own your own business. Therefore it becomes necessary to insure your business, especially for startups.
To understand the need for insurance and planning of insurance for startups, let us first look at the kinds of risks that a startup business could face:
Environmental risks

Employee-related risks

General liability risks

Supply-chain risks

Technology risks

Cyber security risks

Contractual risks

Operations risks
Determine your chief risks
To be able to choose the right kinds of insurance for startup and the right coverage amount, startups need to necessarily understand the potential risks and liabilities that the startup can face in the short term and long term future. Ask yourself the right set of questions before getting certain coverages for your business- because not all companies are the same.
Who could the startup be liable to?
Every business is liable to different parties – employees, vendors, investors, funders, customers and the general public, too. Startups must bear this in mind and access all their possible liabilities accordingly.
What can the business be liable for?
Physical injury, financial loss, and property damage to third parties, injuries and health issues to employees, are just some claims that can be brought up against the company. As a startup one should reiterate the entire list, and add to it all the claims that might be specific to your business.
When can the startup be liable?
The clock starts ticking as soon as the commercial or retail space is leased, the employees are hired, the products enter the market. All contracts are formed from the behalf of the startup in order to assure the vendors and customers. As soon as a startup company gets registered as a separate entity, it is liable.
How to plan your insurance?
Different businesses have different risks that are specific to their industry. Understand the risks that are prevalent in your line of business. For example, an IT company does not have to worry about their goods or products being perishable; while a fast food restaurant does. Make a list of all short, medium, and long term risk your business could be potentially threatened with.
Startups require insurance if they:
-Have customers or clients  deal
-Own property to conduct business
-Rent equipment for business
-Advertise their business
-Hire employees
-Impart professional advice
-Wish to protect their personal assets
Additionally, a number of startups function as a sole proprietor set-up as it is the easiest entity to form. This does not separate personal assets from business ones, as a result of which your personal savings can be drained if the company faces any lawsuits.
In order to make sure that you are on the right path, doing your research is vital. Alongside, having professional help to assist and guide you in making strategic and well-thought decisions can be beneficial. Accountants, brokers and other experts will allow you to chalk down the needs of your business, and what plan would benefit your startup the most.
Conducting a comparative assessment is essential before buying insurance. Research beyond the prices and offers that all the insurers are offering. Read the plans thoroughly, inclusions and exclusions carefully. Ask your insurance agent or insurance broking company tailor your plan perfectly for your business. Startup owners do not necessarily take an interest in the insurance aspects of their company, which could result heavily on their pockets in the future.
Planning for insurance must also include factors such as region and place. A recent research highlighted risks to businesses in India according to region:
North: natural hazards, information and cyber security, fire
West: natural hazards, information and cyber security, fire
South: information and cyber security, corruption, bribery, corporate fraud
East: political governance, instability, information and cyber security, strikes, closures, unrest
Risks and uncertainties can occur any time. Do not procrastinate in getting your business insured. Being cautious is one of the main rules of business, and it applies to business insurance as well.
Take note of the exclusions. The text at the end of policies can often be overlooked while filing for business insurance. All the exclusions of the policy, all that it does not cover, the time of claim etc are all overlooked by businesses. Making sure that you are aware of all that the policy does not cover is important so that you can deal with situations accordingly.
Buying insurance coverage is not the only thing one needs to be concerned with- conducting and reviewing is of utmost significance. Evaluating your policy and altering it according to the needs of your business is the only way to attain the benefit of your policy. With changing risks, insurance needs change too, hence do a regular review of your business risks and business insurance.
Considering the above points is essential when planning business insurance for your startup. For more information about startups should construct a plan to buy the insurance and learn about what will suit your business best, visit our website.