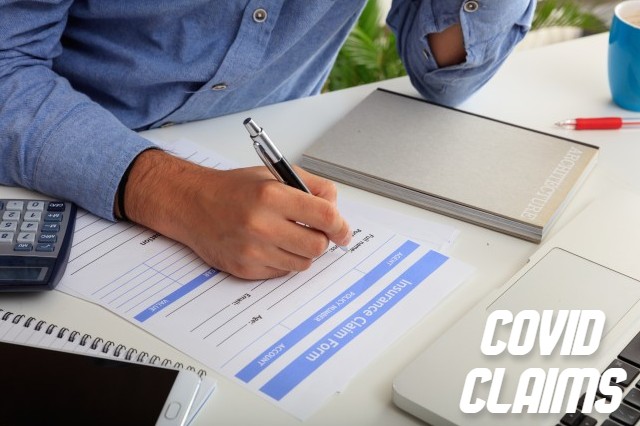 Guidelines on various components related to Covid19 Claims
(By – The Oriental Insurance Company Limited, Dated – 21.07.2020)
Here is a consolidated advisory on various issues / components related to Covid – 19 treatment. This is important as MoHFW / State Health Bodies / IRDAI / GI Counsil has modified their directives on various aspects pertaining to Covid – 19 treatment based on the dynamics of the situation.
1. Covid – 19 Test
A. For Covid Positive Patients
Admissibility – Yes

Cost – As per State Negotiated Rates or ICMR Guidelines, whichever is lesser.

Frequency – As per Extant Clinical Management & Discharge Guidelines of MoHFW (Ministry of Health & Family Welfare).
B. For Non-Covid Patients
Admissibility – A Covid Test prescribed by a Medical Practitioner to be considered as a Pre-Hospitalisation or Hospitalisation expense as per the terms and conditions of the existing policy contract.

Cost – As per the State Negotiated Rates or ICMR Guidelines, whichever is lesser.

Frequency – 1 Test per insured per policy period for all ailments including chronic / repetitive / day care treatments like dialysis and chemotherapy.
2. Personal Protective Equipment (PPE) Kit
A. For Covid Positive Patients
Number of PPE Kits




As per MoHFW guidelines, PPE Kit consists of – Goggles, Face Shield, Masks, Gloves, Coverall / Gowns (with or without Aprons), Head Cover and Shoe Cover.
The following number of PPE is admissible as per the guideline –
| | | |
| --- | --- | --- |
| Sr. No. | Occupancy | No. of PPE |
| 1 | Isolation Ward | 1 PPE per day |
| 2 | Single Room | 2 or 3 PPE per day |
| 3 | ICU / ICCU/ Ventilator | 4 or 5 PPE per day |
       2. Cost of PPE
            Rs 812 to Rs 1087 or Net Procurement Cost + Up to 10%, whichever is lesser.
B. For Non-Covid Positive Patients
Expense of 1 PPE Kit per hospitalisation is admissible only if there is a hospitalisation claim admissible under the policy.
Condition: Policy terms and conditions will be paramount while reimbursing expenses for PPE Kits.
3. Billing of hospitalisation expenses for treatment of Covid – 19
Government Prescribed Package Rates




Or

As per agreed schedule of charges (where Government rates are not applicable) whichever is lesser
4. Expenses for treatment of Covid – 19 in makeshift / temporary / extended hospitals (permitted by the State / Central Government)
Hospitalisation claims for the treatment cost to be settled

Cashless facility to be made available for such claims

Such facilities to provide all necessary medical services, PPE Kits and required equipment like Oximeter, Thermometer, Oxygen Cylinder etc.

Resuscitation services to be made available in case of rapid deterioration in the clinical condition of the patient.
5. Expenses for Homecare treatment of Covid positive patients
A. Standard Retail / Group / Bancassurance Health Insurance policies
Such standard indemnity-based policies will cover expenses incurred on Homecare Treatment only when such expenses qualify for reimbursement as defined under the clause of Domiciliary Hospitalisation specified by IRDAI.
B. Corona Kavach Policy
Homecare treatment is covered under Corona Kavach Policy which is defined as:
Treatment availed by the insured person at home on positive diagnosis of Covid – 19 by a Government Authorised Diagnostic Centre, which in normal course would require care and treatment at a hospital but is actually taken at home – maximum up to 14 days per incident provided that
It is advised by a Medical Practitioner to undergo treatment at home.

There is continuous active line of treatment with a daily monitoring of health status by the Medical Practitioner / Doctor through the duration of the home care treatment

Daily monitoring chart including records of treatment administered duly signed by the treating doctor is maintained.

All services to be availed as per prescribed by the treating doctor.

In case of services from a non network provider, claim would be subject to reimbursement. A prior approval from the insurer to be taken before availing such services.
In this benefit, the following treatments / services are covered if prescribed by the Medical Practitioner and is related to treatment of Coronavirus Infection:
Diagnostics tests undergone at home or diagnostic centre

Medicines prescribed in writing

Consultation charges of the Medical Practitioner

Nursing charges related to medical staff

Medical procedures limited to parenteral administration of medicines

Cost of Pulse Oximeter, Oxygen Cylinder and Nebuliser
6. Quarantine and isolation expenses – Not Payable
Need More Answers?
Have some questions regarding Corona Kavach Policy Oriental Insurance?

Need more information on Oriental health insurance for COVID 19?

Wondering is PPE kit covered in insurance? Or, what's the Oriental health insurance claim process look like?

Or do you have other questions like how to claim car insurance Oriental?

Connect with an insurance broker today and get all your questions answered. PlanCover is one of India's topmost insurance marketplaces with a large team of licensed insurance brokers. Our team is committed to help individuals and business owners make informed decisions on buying insurance policies.

Since inception, we have helped thousands of individuals and businesses buy the best insurance plan. Our services extend end-to-end, assuring to support you at every step on the way, taking care of all your insurance needs and requirements.

Whether you want to buy Oriental health insurance, or have any query on Oriental insurance corona Kavach or some other policies, connect with us today and let's talk.
Oriental Guidelines – Covid Claims
[pdf-embedder url="https://www.plancover.com/insurance/wp-content/uploads/2020/11/Oriental-GUIDELINES-ON-COVID19.pdf" title="Oriental GUIDELINES ON COVID19″]