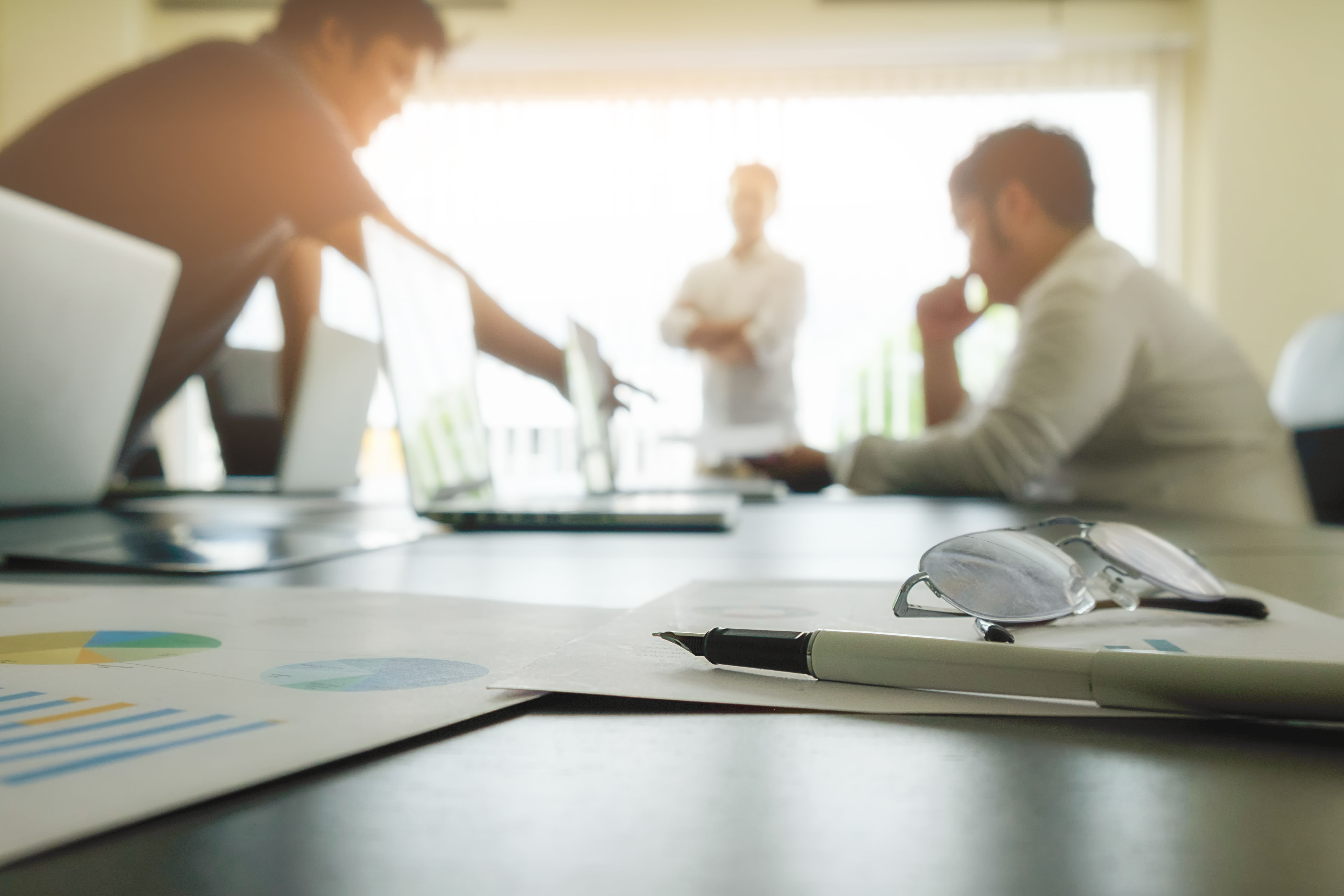 Most businesses start small but grow in size and scale with time. As businesses grow, the number of employees increases. Business is a truly human endeavour. And not protecting its most important stakeholder — employees — can have damaging effects on a company. Companies must ensure benefits for their employees. A huge part of employee benefits is insurance. Yes, a Group Mediclaim Insurance is essential, but did you know there are several other types of insurance that can benefit and help employees?
In this blog, we will look at some of the most important insurance that employers must consider and purchase for their employees. Read on!
GROUP HEALTH INSURANCE
Group health insurance is purchased by a company for a group of employees. The insurer provides a one master policy to the company covering all the employees and their dependents. Employees can have the benefits of group health insurance until they are a part of the company. Group health insurance policies also have the option of including the family members of the employees. Group mediclaim insurance is beneficial to employees as it provides quality medical care options, comprehensive coverage for employees and their dependents including coverage for pre-existing diseases, maternity and waivers for waiting periods. Group Mediclaim policies have lower premium rates compared to individual health insurance and has the possibility of having a significantly positive effect on the well being of the employees.
Coverages it offers
Group Health Insurance allows customization of coverages, unlike personal health insurance policies.
Hospitalization costs in case of accidents, injury and sickness

Medical treatments for a broad range of diseases

Coverage for pre-existing diseases

Coverage for maternity

Coverage for newborn baby from day 1 of birth

Coverage based on different types of delivery — C-section and normal

Addition of corporate buffer in cases when an employee exhausts the sum insured, the management/employer could add an additional amount
When is it helpful?
If an employee gets injured during work or outside of work

If the policy covers the employees family members and those members who are insured get hospitalized

If an employee requires hospitalization or treatment for diseases
GROUP TRAVEL INSURANCE
Companies often have employees travelling for conferences, meetings, and on-site work in different cities. Companies buy group travel insurance to provide coverage and protection to the travelling employees for different risks and uncertainties encountered by them during their travel. Group Travel Insurance provides for payment of emergency medical expenses for illnesses and accidents sustained during overseas business trips. It provides the following coverages:
Accident and sickness medical expenses — hospitalisation and OPD expenses, benefit payable for accidental death and disability

Travel inconvenience benefits — trip delay, cancellation, curtailment, loss of documents, etc.

Personal liability covering for any legal liability from third parties for bodily injury or property damage while overseas.

Emergency evacuation and repatriation back to India in case of overseas trips.
Here are some key features of group travel insurance:
Different insurance for domestic and international travel

The insurance can be for a single trip or for multiple trips within a year

The insurance provides coverage for accidents, injuries, baggage related issues, death, trip cancellations and many other such travel-related occurrences.
When is it helpful?
When a company has a group of its employees travelling together, the Group Travel Insurance is helpful as it covers a wide range of risks and situations.
GROUP ACCIDENT INSURANCE
Just like Group Health, Group Accident Insurance is purchased by employers for a group of their employees. The insurance protects employees and their families by compensating a fixed amount towards the death or disability caused to an employee due to an accident.
The coverage it offers
Coverage for medical expenses

Accidental death caused by injuries from an accident

Compensation for loss of income due to temporary disablement

Fixed amount compensation in cases of short term and long term disablement
When is it helpful?
It is helpful to employees when they meet with an accident that causes injury to them.

It helps employers minimize their expenses and losses, which are covered by the policy.

The policy can be tailored to specific needs and hence it is more beneficial to both, the employer and the employee.

The compensation from the insurance is helpful to the family members of a deceased employee.
Directors & Officers INSURANCE
Directors, officers, owners and founders — the most important decision-makers in an organization. They have more legal liabilities and responsibilities than the company has. They could be legally sued for mistakes, negligence or wrong decisions that harmed any third party. Companies buy the D&O Insurance to safeguard their decision-making employees. Having this insurance is also considered a good corporate governance practice and can enhance the reputation and business prospects of an enterprise.
The coverage it offers
It covers the costs of legal representation and the costs of defence in the court

It provides coverage for damages and settlement costs

Costs and expenses for public relations and reputation management
When is it helpful?
The D&O Insurance policy is most helpful in situations of a regulatory investigation, if there are accounting discrepancies, at times when there is a securities claim related to the shareholders of the company, when there are risks related to mergers and acquisitions, etc. Directors could also be held liable for employment practices related liabilities such as allegations of harassment, wrongful termination, failure to promote an employee and more, from internal employees.
WORKERS COMPENSATION INSURANCE
The Workers Compensation Insurance is a way in which employers and companies can ensure that they meet the obligations that are set under the Workmen's Compensation Act. Although Workmen's Compensation insurance is not mandatory in India, employers are legally liable to compensate for their employees for injuries suffered during the course of their employment as per common law and Fatal Accidents Act. This insurance reinforces employers' responsibilities towards their employees. It is the employers/companies that pay the premium for this insurance, not the employees.
The coverage it offers
It provides coverage for bodily injuries due to accidents

Compensation for temporary or permanent disablement

Compensation for the death of an employee

Legal costs and expenses in certain cases
When is it helpful?
Even though a company might have Group Accident Insurance or Group Health Insurance for their employees, employees could face other risks. Some businesses and industries are more risk-prone as compared to others. Businesses that are more vulnerable to accidents, mishaps and injuries to their employees must purchase this insurance.
INSURANCE AS EMPLOYEE BENEFIT
A lot of business owners and companies assume that purchasing a group health insurance or a basic business insurance will have all their employee-related liabilities and responsibilities covered, but that's not the case. Every kind of insurance has its limitations in terms of coverage and inclusions and the range and possibilities of risks are wide. Hence, it is important for even small companies to assess the risks and needs of their employees and include these insurance plans in the employee benefits programme.
IMPORTANT POINTS WHEN PLANNING INSURANCE FOR EMPLOYEES
Detailed analysis of risks and uncertainties that employees can face.

Business specific and industry-specific risks assessment for employees.

The amount of total coverage that a policy would be providing at the time of claim.

Compare quotations and policies offered by two or three different insurers before choosing one.

Consult a broker or insurance company that specializes in the kinds of insurance that you might want to purchase.

Some insurance companies specialize in serving large corporations and companies and some cater to small and mid-sized companies. Find the right insurance company to plan and manage your employee insurance.
So have you planned the insurance benefits for your employees? If you'd like to know about other insurance plans for your business or plan a comprehensive portfolio for your business, get in touch with PlanCover, specialists in business insurance for small and mid-sized enterprises.