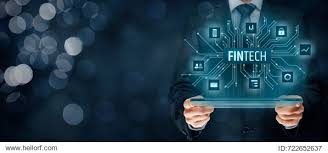 The FinTech sector in India has made and continues to make, great strides towards the Indian economy's growth. Digital payment, mobile wallets, digi-loans, and online microfinancing, are just a few of the products and services that are being used increasingly. The sector functions on the mantra of convenience coupled with security. Whereas the first part of the mantra is obvious and being successfully implemented, the second part — security — is still a big concern.
All kinds of companies, startups that employ technology and IT battle with risks on a daily basis but when it comes to FinTech, the nature of risks is graver and more serious. Let's look at the risks that FinTech companies and startups must take into account and what are the risk management solutions.
Crucial, important data- a key factor for fintech companies
The key areas that fintech companies revolve around include payments, financing, and advisory. All of which involve crucial, personal data of customers. Since the information is highly sensitive, it becomes a prime target for intruders and hackers. This data then becomes susceptible to breaches and hacks, putting large amounts of money and lives at stake.
Data protection is one of the top most essentials for FinTech companies.
This is an important reason for fintech companies and startups to have insurance policies in place that take care of more than just the norm. Cyber liability insurance and data security insurance policies are some that provide coverage against data breaches and cyber crime.
Some common risks that fintech companies need to mitigate
Regulations, data risks, and other claims are some of the most common risks associated with fintech companies. Let us have a look at them.
1. Regulatory risks
Those that work in wealth management and crowdfunding are subject to a comprehensive set of regulations. These can often bring about unwanted regulatory investigations, if there is even a slight suggestion that the regulations are not being followed. Therefore, having an insurance policy in place that protects you against the costs of these regulatory investigations.
Potential fines and defamation can occur if directors or higher officials of a company are personally named in such lawsuits. In such cases, Directors & Officers Liability Insurance (D&O Insurance) can be helpful.
2. Data security
As mentioned before, data is the reason why fintech companies are able to perform. Due to the presence of sensitive data, these companies are able to analyse and generate insights related to the information of their customers. As companies move to cloud-based systems, the threat to their data grows. It becomes even more important to have a policy in place which protects them, should any unwanted attack take place. The costs of business interruption, revenue losses, incremental costs due to business interruption and investigation costs can run quite high in the event of a data breach. Business Interruption Insurance policy can help the business stay afloat.
3. Investor troubles
Investors these days are impatient. They expect rapid growth and amazing returns on their investments, therefore, they put immense pressure on the companies that they invest in. Now, when it comes to the fintech scene, the added pressure coupled with the increasing competition puts credit guidelines at risk. Therefore, protection against this fact is essential, which is covered well with a directors and officers insurance.
What kind of insurance policies do fintech companies need?
Owing to the aforementioned risks, one insurance policy just doesn't cut it for fintech companies and startups. A number of different policies, providing different benefits, need to be in place, in order to provide maximum protection.
Directors and officers insurance
The directors and officers insurance policy protects your company and key individuals of the company against any liabilities that may arise because of decisions, errors and mistakes from the management of the organization. This is needed to ensure that you and your officers do not face any personal or organizational losses due to allegations which involve breach of duty. It also covers costs which result from subsequent investigations, if such a case may arise. If the organization or company as a whole is named in a lawsuit, this policy would also provide cover and defend the entity.
2. Cyber liability insurance
Since fintech companies work with sensitive data, cyber liability insurance is needed to protect against data breaches and thefts. Collecting and working with personal data can invite hackers and people with malicious intent to scam the employees and customers of your company. A cyber liability insurance protects you against fines and costs which arise as a result of such mishaps. Some policies may even cover costs like credit monitoring, and forensic analysis.
3. Professional liability insurance
Due to the abundance of regulations, it may happen that companies slip up and some error or omission in the company's processes is alleged to have caused losses to another party. In this case, an errors and omissions insurance protects you from all the costs that arise due to the lawsuits, which include legal costs and such. For alleged failure in the delivery of professional services, a professional liability insurance provides coverage against all costs and settlements involved.
Risk management and mitigation is an important part for any company, and fintech companies are no different. The only issue there is the nature of work that fintech companies do, the protection and coverage that they require comes through several policies and not just one. Cyber protection, regulatory risks, and other risks are part and parcel of a fintech organization. Protecting your company against these risks, by having particular policies in place, is your job. PlanCover is an insurance broking company that specializes in SMEs. Get in touch to know all about the most essential insurance plans for fintech companies and startups.