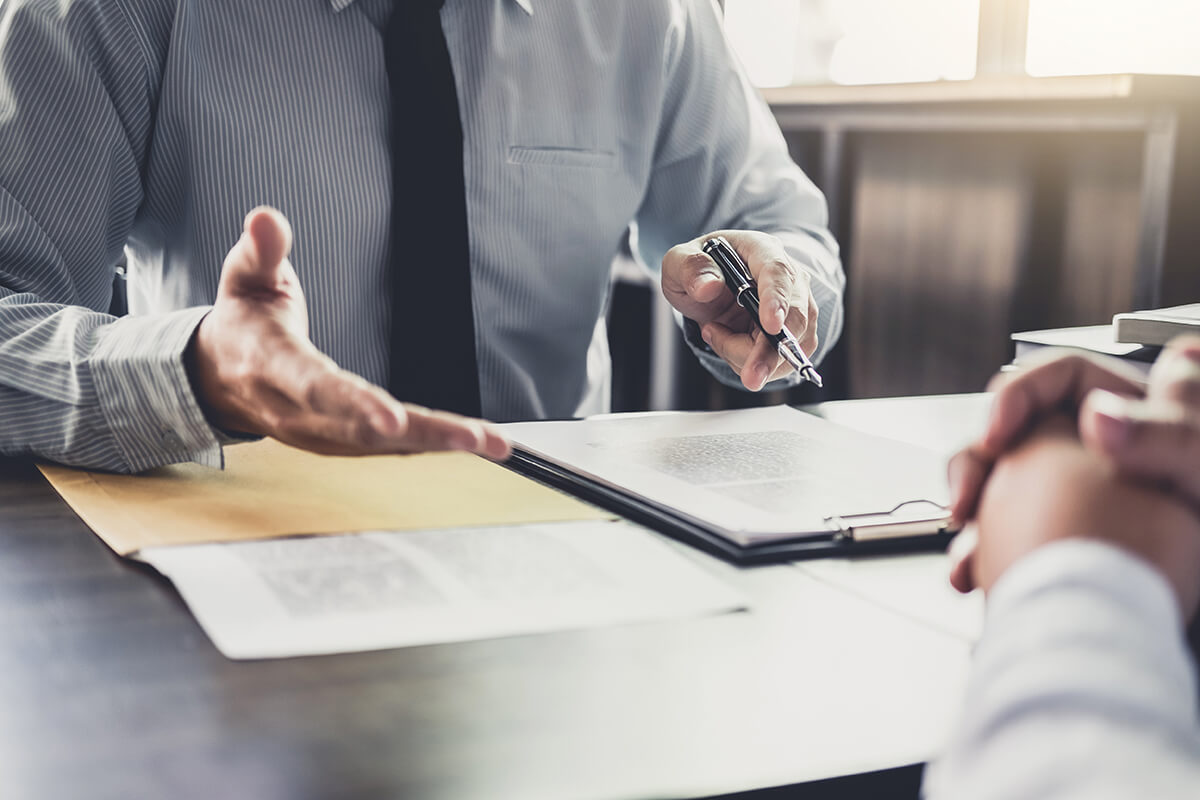 A consultancy business provides expert guidance and advice to its clients on different matters. The matters could relate from business development, marketing, brand building, financial affairs, legal matters, human resources, science and technology; and similar related fields. Consultancy businesses hire consultants who have specialisation in these matters and therefore can provide expert guidance to their clients. By taking the advice of the consultants, the clients make important business decisions. The advice can be in the realms of maximising profits, scaling business, cutting down business risks, optimal utilization of resources, etc.
There are usually two kinds of consultants.
One is an internal consultant who works within a company and provides his/her expert opinions to the company.

In case of an external consultant, the company takes the service of an outside consultancy business.
A consultancy business runs the risk of facing lawsuits from their clients in case the clients suffer business losses due to the advice of the consultancy firm. Hence, it is important for consultancy businesses to insure themselves against such potential loses. An account of various insurances that can be opted by consultancy businesses is provided below.
Commercial General Liability Insurance– This type of insurance is not related directly to the professional risks involved in a consultancy business, but is meant to provide insurance to any business, including a consultancy business from third-party violations. Examples of insurance schemes provided under this include the following:
● Insurance against bodily damage suffered by a client while visiting the consultancy businesses office premises. This might include injuries caused by slipping on a wet bathroom or staircases, hurt caused due to the presence of poor-quality furniture in the office premises- for example, falling down from a chair, etc.
● Commercial General Liability Insurance also provides insurance for damage of property that might be caused by the business consultant while visiting the client's office premises. For instance, a consultant might have to use the client's computer system, physical infrastructure, etc. and during that process, he/she might end up causing harm to the client's property. In such a situation the commercial general liability insurance can prove to be useful.
● It is obvious that a business consultant will carry out research work for preparing his/her consultancy material that he/she would then provide to his/her client. During this process, the consultant can be sued for copyright violations for using copyrighted information or images without giving it due credit. The commercial general liability insurance provides protection against such copyright violations.
Commercial General Liability Insurance does not cover compensatory costs that have to be paid to an employee in case he/she suffers an injury while being at work. It also does not cover costs for damages that are caused due to the businesses' negligence or incompetence. Vehicles that are used by the business are also not liable to be insured under this scheme. A separate insurance scheme called commercial auto insurance scheme has to be used for this purpose.
Commercial Property Insurance- This insurance policy is also referred to as lessors insurance. It provides insurance to the property and assets such as furniture, computer systems, office equipment, inventory, etc. of business from damages caused due to vandalism, malfunctioning of electronic equipment, damages caused due to a breakout of a fire, etc. It must be noted here that commercial property insurance does not protect against natural disasters such as an earthquake, flood or severe storms.
The Commercial Property Insurance policy covers the repairment/replacement costs of things within the office premises that require the same. In case the businesses' premises has a property that belongs to others/other businesses and they get damaged, their replacement costs are also born under the commercial property insurance scheme.
Considering that a consultancy business would hold important information, especially in its electronic devices and computer systems that are crucial to their business, it is important for them to have commercial property insurance.
Professional Liability Insurance- Business consultants provide important advice to their clients which have very serious repercussions. A client can suffer economic loses after working upon the advice of their consultant. If that happens the client can sue the consultancy business for malpractice, careless conduct and unprofessional mistakes. Therefore, a consultancy business should prepare themselves for such eventualities and opt for professional liability insurance. This insurance policy is also referred to as Errors and Omissions Insurance. This insurance policy covers the following costs:
● Misrepresentation- Misrepresentation refers to a situation when a client receives something (a product or a service) that the client perceives to be different from the one that was originally promised by the consultancy business.
● Consequences of the advice received from a business consultancy- In case a client suffers losses after acting upon the advice of the business consultant, they can sue the business consultancy for malpractice. Under such circumstances, the professional liability insurance covers the legal costs, such as defence and case settlement costs.
● Disrespect of good faith- When a client engages the services of a business consultancy, they place their trust in the company to make important decisions for them that could have widespread ramifications for the client. In case the consultancy business fails to reciprocate that trust through instances such as misrepresenting or withholding important information that could be crucial to the client, not cooperating with the client, etc. then the consultancy business can be sued for disrespect of good faith. In such a situation, the professional liability insurance can be beneficial for the business consultant.
Professional Liability Insurance does not cover willful acts of negligence, or when it is established that the business consultancy intentionally misguided their client. In those circumstances, a criminal case of forgery will be made against the consultancy business and it will receive no protection under the professional liability insurance scheme.
Directors and Officers Liability Insurance- This insurance is designed to provide special protection to the directors or chief executives of a business consultancy firm. Even though the director might not have personally provided consultancy services to a client, they are liable in their business leadership capacity for the losses suffered by a client due to the advice of the business consultancy director's employee. This insurance policy protects the director when a client sues them for alleged breach of trust, dereliction of duty, negligence or incompetence of their employees.
Do you own a consultancy business and would you like to know more about the risks that your business could face? PlanCover can help you assess the risks, help you mitigate risks, and plan your insurance portfolio according to your specific needs. Let PlanCover know if you need insurance related guidance and advice.