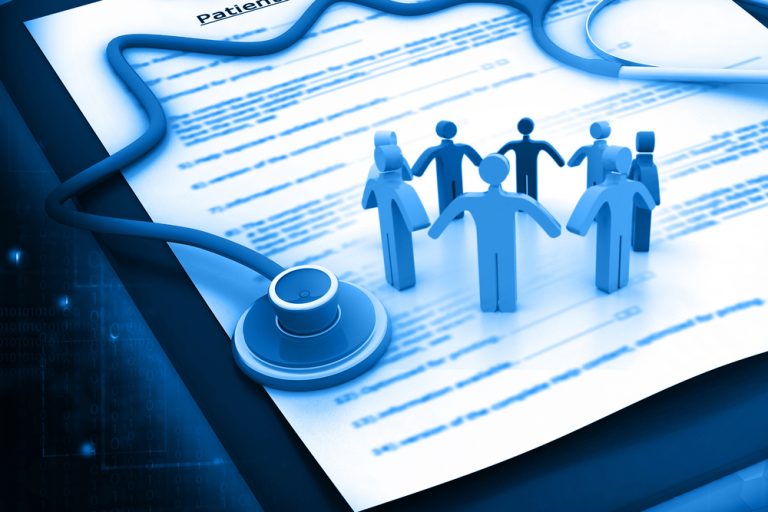 Health insurance is pretty much straight forward when it's personal, but group health insurance provided by an organization to its employees is a bit complex. In this blog, we discuss nuances of Group Health Insurance — the steps that a small business must follow to purchase a group health insurance, the follow-ups, the ways in which the insurance company and broker can help the customer and things that insured employees need to keep in mind.
Types of policies that can be given to a group of employees
The employee benefits that can be provided under the insurance umbrella are many. Most organizations choose from the following policies to provide coverage and protection to their employees.
Health Insurance: To cover the costs and expenses of treatment for any illness, disease or injury that employees encounter.
Personal Accident Insurance: To cover disability, loss of income due to an accident or death.
Term Life Insurance:To provide a lump sum compensation in the case of death of the employee due to any reason.
Types of Group Health Insurance and health plans for employees
Group health insurance is advantageous for organizations in a number of ways. It is more cost effective for both the employer and the employees, as it provides tax benefits to the employer and a decreased premium amount to the employee. Apart from that, the biggest benefit to the employer is that group health insurance plans can be tailor-made to suit the requirements of a particular organization and group of employees.
The main areas of designing a group health insurance cover are the following:
Room Rent

ICU Charges

Maternity coverage amount and it's waiting periods

Treatment capping for common surgical ailments

Waiver of waiting periods that exist in retail policies like 30 days waiting, 1st year/ 2nd year waiting, pre-existing disease waiting

Co-payments

Corporate Buffer amount
There are about 100+ plans possible with varying limits and permutations in a typical group health insurance cover. Small businesses that want to purchase group health insurance for their employees could tailor make the plans according to their needs.
If you're a small business looking for group health insurance for your employees, here are a few steps to follow and key things to keep in mind:
Collect all data, seek help from an insurance broker
Finalise the terms of the group health insurance plan that you want to offer and collect the data of all the employees to be covered, and decide the sum insured to be provided. You can take the help of professional insurance brokers to assist you in the policy design. Unlike an insurance agent, a broker not only represents you but most importantly, can help you in getting insurance terms and quotes from the best insurance companies in India.
Go through each and every detail with your insurance broker
Once the broker sends your requirement to all the insurance companies, s/he would follow-up with them to get quotes. Once the quotes have been received, it is important that you get a comparative look of all the terms, conditions and premiums, side by side. Each of the terms must be clearly explained. Speak with your broker to make sure you know the implications of each term that is a part of the policy.
Suggest changes and/or revised quotes
Modify your terms and seek a revised quote if you are not satisfied or want to change certain details. If the terms are fixed for you even now, ask for further negotiation in insurance premiums.
Pay the premium, begin the policy
Next comes the part of the premium payment. Once you pay the premium, the cover can start immediately provided all the details and data about each of the employees has been provided to the insurer. Most insurance companies do not wait for cheque clearances and provide risk coverage from immediate basis.
Explain the details to the employees
In a few days, the insurer would send the policy to you. You would also receive individual ID cards for each of the employees covered. As a company, it is your responsibility to explain the details of the policy to your employees. You could seek the help of your insurance broker in this activity. Each member should be clear of the dos and don'ts around the group health insurance cover, including factors such as cashless hospitalisation and reimbursements and claims. Among the key points to share with them are — the exclusions and timelines for claim intimation and claim submission.
The exclusions in Group Health Insurance
Most of the exclusions in group health insurance policy are standard across all insurers. The common exclusions in a group health insurance cover are:
Compensation for claims arising out of war or warlike activities.

Claims arising out of treatments such as circumcision, vaccination, sex change, beauty treat­ment, intentional self-injury, insanity, or use of in­toxicating drugs, liquors or any diseases, injury causing death or disablement.

Claims arising out of self-injury, suicide or attempted suicide, under the influence of liquor or drugs, engaging in adventure sports for personal gratification.

Claims from expenses caused due to insanity or mental diseases, nervous or emotional disorder, arising or resulting from the insured Person committing any breach of law.
Your company employees are the backbone of your company and you would want to provide the best benefits to them. The first and foremost thing to do should be to look for an efficient insurance broking company that specializes in group health insurance. PlanCover can help your company with all the group health insurance-related queries. Get in touch today.