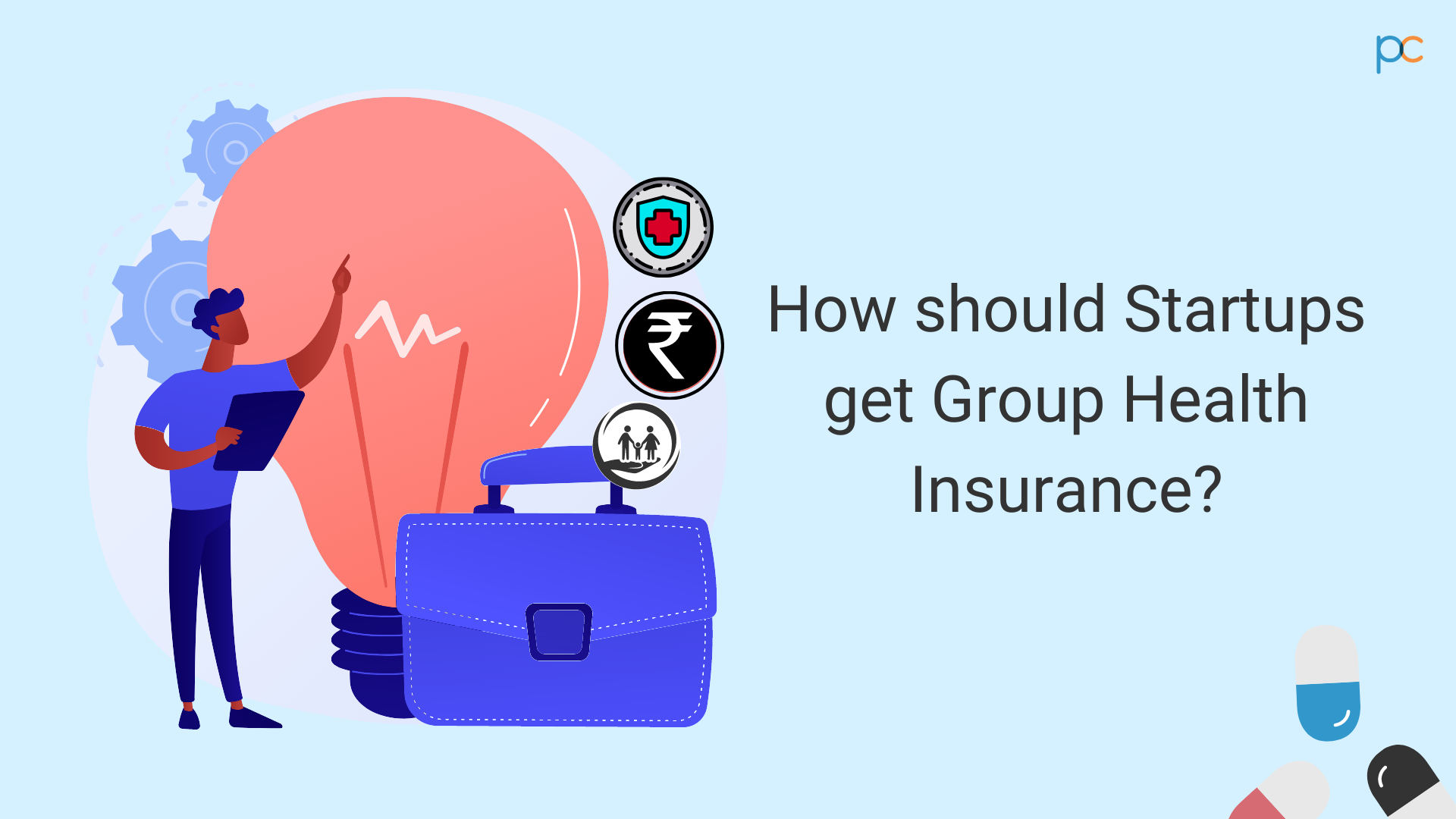 So, whether you're a small business owner or, an emerging start-up, or a group with a common interest, you can get group health insurance, provided you meet the following criteria are eligible for Group Health Insurance,
Seeking health insurance from an insurance partner is always a wise choice. A group health insurance depends on various things such as the number of people, working capital disruption, budget, etc. You may have to consider these challenges and opt for an affordable plan for your workplace.
Based on the recent guidelines by the ministry of health and family welfare, most of the health tech companies have revised to the most beneficial advantage is standard monthly premium-based plans or usage-based plans. Through such changes the cost of acquiring group health insurance is economical and with such broad choices, you can choose plans that benefit your workforce.
Group health insurance is not just limited to just a policyThe legal document issued to the policyholder that outlines the conditions and terms of the insurance; also called the 'policy More anymore. Most of the employees are aiming at taking preventive measures such as fitness and routine health check-ups. As a start-up choose a plan that focuses on such preventive health care benefits. In that way, you would have a higher employee retention rate.
Make wise choices by reconsidering budget based healthcare benefits for your employees and additionally that does not disrupt your working capital. There are very few companies that offer zero-cost-based monthly subscription plans for employers.
How many employees do you need to qualify for Group Health Insurance?
According to the Insurance Regulatory and Development Authority(IRDA), a minimum of 7 or more employees must be present in a business or enterprise, or Organization to apply for group health insurance. Employees can be family members as well, say a family business. But, the employer to employee relationship must be present
Registered Business
You need to officially register your business and you need to have the appropriate paperwork as well as possess a GST number. Group Health Insurance premiums are cheaper and so, you cannot form a group or business for the purpose of purchasing insurance. This can lead to the refusal of insurance by the insurer. Ideally, the business should already be engaged in economic activity and not begin work after enquiring about group health insurance.
What if the number of Employees Reduces After The Policy is Issued?
Let's assume you had 10 employees when you purchased the group health insurance. All of sudden, one employee decided to switch jobs. Luckily, there is no reason to fret. Such limitations are only applicable when you purchase your policyThe legal document issued to the policyholder that outlines the conditions and terms of the insurance; also called the 'policy More. Thus, your present policyThe legal document issued to the policyholder that outlines the conditions and terms of the insurance; also called the 'policy More will continue as it is until the time of renewal. Such considerations will be accounted for only during renewal.
However, at the time of renewal, the insurance can make room for certain relaxations like insuring 8 employees for a marginally higher premium.
How should you get Group Health Insurance?
You can get health insurance for startups by selecting a group health plan through an insurance agentAn individual who sells and services insurance policies in either of two classifications: 1. Independent agent represents at least two More. If your company employs less than 50 employees, you may be eligible for a special group health insurance plan
More startups are now heeding to their employees' health and wellbeing. Buying group health insurance doesn't just benefit the employee but also, in many ways, the company itself. Getting health benefits can improve employees' performance and productivity. It can improve employee retention. In all, it can create a better environment where your team is happy and satisfied, which indirectly enables the business with higher growth and revenue.
Now, buying Group health insurance isn't as simple as it may seem. There are a lot of factors that must be considered. Since new companies often have financial limitations, sparing luxuriously isn't an option. it should be budgeted properly so that the employees get maximum health coverage at an affordable premium.
In general, every startup has its own needs and requirements. They have their own budget. They might want to offer more benefits to their employees. so, there are no hard rules as to how one should go about buying a group health insurance policyThe legal document issued to the policyholder that outlines the conditions and terms of the insurance; also called the 'policy More. The process varies for all. Getting more educated and informed is the key. For instance, group plans cover pre-existing conditions. Also, with a little extra premium, you can get rid of any waiting periodThe period of time that an individual must wait either to become eligible for insurance coverage or to become eligible More. You wouldn't know these unless you're well-informed. And if you don't know such benefits of group health insurance plans along with their other terms and conditions you're more likely to make an efficient decision.
So, the first and most important step for any startup owner is to do research and learn more about group health insurance. Next, it is better- and highly recommended to have experts by your side who can navigate you in the right direction. Get in touch with an insurance broker who specializes in business insurance or group health insurance more specifically. In addition to ensuring you are well informed about this policyThe legal document issued to the policyholder that outlines the conditions and terms of the insurance; also called the 'policy More, they can also help you establish your needs and compare different group health insurance plans of top insurance companies to find one best suits your needs. Having them by your side can make things much simpler for you, buying Group Health Insurance can be a bit intimidating for a startup owner. It's a big financial investment after all. Taking the help of a licensed insurance broker and tapping on their expertise can be incredibly helpful.
Since startups, most of which operate on a small budget, prioritize allocating the funds selectively to the most important areas, and because most don't have huge HR teams, not so urgent priorities like healthcare are often brushed under the rug.
While several startups prioritize health and wellness as a part of their culture, most founders still have a lot of work to do to improve their awareness of employee health insurance.
On the other hand, is a range of private health insurers that have tailored their services to startups and small businesses. You might be wondering if you should provide startup health insurance package benefits to your employees as a new startup founder. You might also be interested in learning more about group health insurance benefits and the costs of startup health insurance.
If your startup has fewer than 50 full-time equivalent employees, you are likely eligible for startup/ small business health benefits. While providing group health insurance is optional if you have fewer than 50 employees there are many important reasons to look into offering healthcare coverage for your employees.
In a competitive market, providing group health insurance as part of your overall compensation package will help you attract and retain the best employees.
Health insurance group coverage is widely seen by startup founders as a way to protect themselves against market volatility.
The founder, other employees, and their households are usually granted acceptance under collective health plans. This benefits not just the founder and staff but also their families
How Does Health Insurance For Startups Work?
The expenses of Health coverage for your startup will be determined by factors like:
The package you choose
Your startup's location
Average employee age
When weighing the various startup health insurance choices, it's a good idea to start by examining the different levels of coverage.