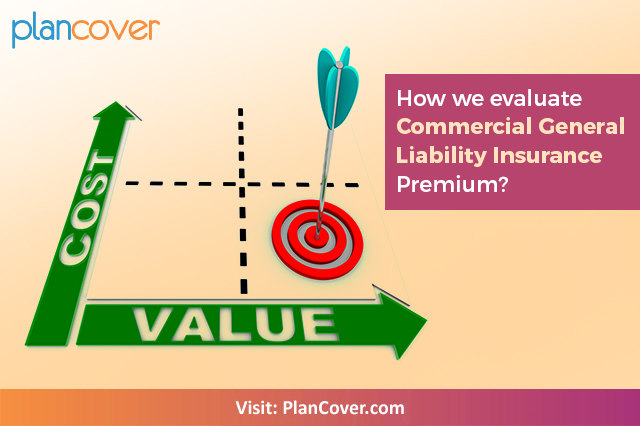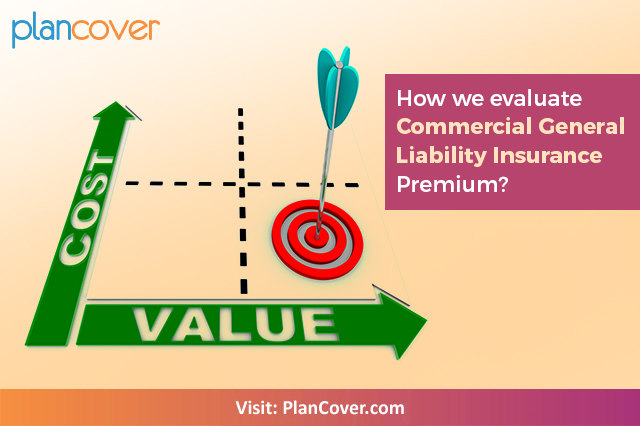 Commercial General Liability Insurance Premium Calculated
There's no static plan that you approach an insurance company and buy.
A lot of factors come into play when calculating the premium of liability insurance policies. Different insurers have their own set of rules to make this calculation; meaning, their premium may vary.
This usually poses a challenge for business owners. First, it requires them to find an insurance company that will offer them the best coverage at affordable premium. Second, they must figure out what measures they can take to bring down the premium amount of their liability coverage.
Recommended Read: How to Find the "Right" Online Insurance Broker?
To be able to lower your liability insurance premium, you must first understand how insurance companies calculate that figure. Once you're clear on that, you can take steps to minimize the risk exposures for your business and then get a hold of the premium.
Here are some factors that insurers consider when calculating general liability insurance premium:
1. Nature of business –
The business activity in which the company operate is a key determinant of the cost of a Commercial General Liability (CGL) insurance. Businesses have varying degree of risks. Manufacturing businesses are considered high risk, whereas software businesses are categorized as low risk. Typically, the higher your industry's risk profile, the higher will be the premiums.
2. Size of Business operations –
The primary cause of claims under a CGL policy is due to injuries happening at the premises of the company buying the policy. Hence the price of the policy would be influenced by the size and physical condition of your business premises. For example, larger premises mean more places where injuries can happen which can increase the cost.
3. Number of employees –
The more employees there are, the higher the risks of accidents, negligence and risk of bodily injury claims, s. For instance, on the premise, the probability of an employee spilling tea on a customer's bag is much higher if the workforce includes 50 people as opposed to just 10. This doesn't mean you shouldn't employ more people if your business needs it. What it means is that you should have a good business premise and well-defined protocols that minimize workplace inefficiencies and accidents.
4. Coverage limit –
This is quite basic… The wider your coverage, the more premium you would have to pay. This is why while it's ideal to have a large coverage for added protection, you also must attend to its cost. If not, you will end up with more premium, which can be burdening for your finance department. So, you have to be very thoughtful and precise about the liability coverage you get.
5. Deductibles you're ready to pay –
Deductible is an amount that you would have to pay before the insurer pay for any covered expense. So, if your deductible is high – meaning if you're paying a bigger sum from your own pocket – the premium amount would be lower. When deciding on the deductibles aka the sum you want to pay yourself, be careful of how it's going to impact the premium amount.
6. Features of the plan –
This is another common factor. If your commercial general liability insurance has more than standard features or extensions, it will cost you more. You will have to pay a higher sum. Ideally, before choosing or customizing a plan, you want to clearly establish your needs and requirements. Once you know what you need, shop for CGL policy accordingly that is neither too limited nor extravagant; it should have just the right features you need.
7. Past claims record –
Any previous claim in the policy will mean higher premiums.
8. Business credibility –
This is a rather "holistic" factor. If your business is reputed and enjoys good market-wide recognition, this may positively affect your premium amount. Because it underlines fewer risks. On the other hand, if your business is embroiled in controversies, there's too much of negative press, and the brand value is poor – all of which suggest higher risks – the premium amount would be higher. Maintaining good business credibility is essential.
What to Remember…
There's no comprehensive and definite list as to what factors insurance companies consider when calculating commercial general liability insurance premium. There's no magical commercial general liability insurance premium calculator for this.
Similarly, you can't control or manage every factor. For instance, while you can decide on the amount of deductibles you want to pay, which would then influence the premium, you can't really do much about where your establishment is located.
So, you can manage all your risks to the best of your ability but don't expect to cut down the premium amount in half… Not at least without the help of an insurance broker who can not only advise you on how to manage the risks and lower the CGL insurance premium, but they can also help you customize the plan, which can bring even more cost-saving opportunities.
And, of course, with an experienced insurance broker by your side who specializes in business liability insurance policies, you're more likely to discover a fitting liability coverage at a low premium from a trusted insurance company.
How to Buy Commercial General Liability Insurance?
You need to know more than just how is general liability insurance calculated when it comes to buying the policy. In addition to the commercial general liability insurance cost, there are a host of various factors that must be considered during the purchase process. In fact, at times, even if the liability insurance premium is high, business owners are still recommended to go for it just because they have too many risk exposures or their cost legal liabilities are too high.
As a first step, you need to determine the risk exposures, which is a challenge in itself. The extent or criticality of risks vary from one business to another. For instance, a restaurant that gets thousands of footfalls daily would have a higher risk in comparison to, say, a consulting agency. The coverage needs of the former would be much higher. Further, the overall commercial general liability insurance cost would be higher for the restaurant business.
Further, when buying CGL policy, it's also very important to be aware of the policy's coverage network, as well as exclusions. Depending on the kind of plan you're buying and the insurer you're buying it from, the list of what the insurance covers and excludes could vary. So, you must have a clear idea about this as well.
In addition to all these, there are several other aspects that you should ideally attend to. Foremost, thoroughly go through the terms and conditions of the insurance policy. Second, have a fair understanding of the factors that could affect the renewal commercial general liability insurance cost. Finally, be sure of the process you would have to follow when filing a claim.
Taking care of all these could be "too much" for many. After all, you have a business to run. You don't want to spend too much time using a general liability insurance premium calculator, finding good policies, and choosing the best CGL plan. This is why it's recommended you get help from experts. Get in touch with insurance brokers and get their assistance with the whole process.
At PlanCover, we have an experienced team of licensed insurance brokers who have worked with thousands of business owners from across different industries. We have helped them buy the best commercial general liability insurance of fitting coverage at the right price. Connect with us today and let's talk.
Go here for free commercial general liability insurance quote.