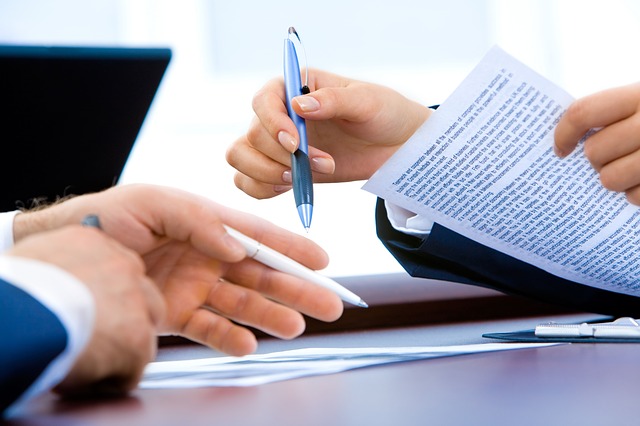 The Ultimate Buying Guide – Group Health Insurance Policy
You have decided to take a group health insurance policy. This is a comprehensive guide to understanding about these benefits.
Tailor Made Group Health Policy
Group Mediclaim Insurance Policy  
Employee Health Insurance Cover 
Corporate Health Insurance Plan 
In short they are referred to as GMC, GHI or EHI
In the past few decades, the rise in healthcare costs and an increase in awareness, group health insurance market has seen a constant growth in health insurance penetration. This market is today garnering about Rs 25,000 crores as annual premium.  You can read more about the growth of this sector here ( link it to a page on the site which shows growth of health insurance along with various companies market-share ). Most of this increase in demand of health insurance is consumer-demand driven as compared to the erstwhile pushy style of insurance sales. The opportunity cost of not being covered for individuals is much higher than what they are willing to pay for buying an insurance policy. 
What is Group Health Insurance Policy?
It is an insurance cover contracted between a group (generally the employer or administrator of the group) and an insurance company to cover the cost of treatment as per the agreed policy terms. The cover is issued to the organisation (in the name of the company) and premium is remitted by the organisation from its accounts directly to the insurer. The claims of the employee (and their family members) can be paid into the company's accounts or it may also be paid directly to the employee through bank transfer. 
Advantages of Group Health Insurance
The current guidelines governing group covers in India allow companies and insurers to change / modify terms by offering benefits that are not available to a retail customer. This is the single most beneficial advantage of providing group health insurance cover. 
Main difference between a group health insurance cover versus a retail health insurance policy include the ability to provide waiver of waiting periods typical in a retail cover apart from increasing / decreasing benefits under various heads like Room Rent / ICU charges, co payment, Maternity coverage and its limits, waiver of mandatory health check for underwriting / proposal acceptance etc. 
Read here for more differences ( Click Here)
Difference between group health insurance and Retail health policy

Difference between Standard Group health Insurance Policy and Tailor Made Group Health Insurance Cover
In a large group size, this often also results in discounts in health insurance premiums; value added benefits and greater focus on customer support at the time of claims. For more information on the type of coverage's and benefits of group mediclaim policy, read here (hyperlinked to another page)
What are the Membership Benefits of Group Health Insurance?
As an employee (or any other membership to the group) the advantage of availing these benefits comes from the terms of coverage that you can get, the premiums in relationship to the coverage, the advantage of support as a group members at the time of a claim and at times, the flexibility of getting a cover despite having adverse medical conditions.
Why do you need Group Health Insurance?
Companies often provide these benefits as a retention tool that is aimed at protecting the savings of its employees in case of hospitalization in the employees' family leading to substantial costs. Mostly, the dynamics are many, which includes what competitors are offering to their employees, expressed need of employees for such a cover and desire to become the employer of choice. 
Groups that are not in the form of employer-employee relationship, offer these as a differentiator to their members and / or as an additional source of revenue from selling insurance. 
Who Can Get Group Health Insurance Policy?
A cover can be given to any group of individuals who are associated or have come together to form a group for any reason other than solely for the purpose of availing benefits under group health insurance. There are specific guidelines related to this that have been issued by the insurance regulator.
Read This – as regulations on group health insurance as apart of the Insurance Regulatory and Development Authority of India (Health Insurance) Regulations, 2016
Who is Eligible for Group Health Insurance? 

As per current guidelines any member of the group can avail benefits of this policy. The group can be any one of the following

An employer – employee group

Credit card holders of a bank

Saving account holders of a bank

RWA members in a particular housing society etc.

Retired Employees under a formal trust or association

Clubs – Like the Rotary Club

Religious or Spiritual Group

Any other formal body of individuals not specifically formed solely for the purpose of availing group insurance benefits
Historically most of these policies have been issued to organisations covering their employees. Eligible employees are those who are on the rolls of the organisation without any bearing towards their nature of work or whether they are full time or part time basis. Insurers prefer organisations to provide health insurance to all employees rather than selectively. This allows for spreading of risks evenly across the organisation rather than selective coverage of people resulting on heterogeneous group and risk spread.  
Who is Not Eligible for Group Benefits under Mediclaim? – Any person being made to join the part of the group solely for utilising these benefits is not eligible.  
How long must an employee work to qualify for health insurance? – There is no limitation on the tenure with the organization for any employee to avail these benefits. Having said that, there are instances where companies offer these based on internal decisions on tenure of the employee ( for example completion of probation) or grade / designation / band of the employee etc. 
Small Business Group Health Insurance
You could be a start up with 5 employees or an organization, which has grown to hundreds of employees, you can avail the benefits of group coverage. The definition of small group is not explicitly mentioned but any organization or group that falls in the SME category will qualify for these benefits.  
Do I have to offer my Employee Health Insurance?
Providing group health insurance is not mandatory by law in India unlike in many countries globally. It is up to the choice of the organisation to extend these benefits. What is mandatory for small businesses may be ESI benefits ( Employee State Insurance Corporation ) or Workers Compensation insurance
Questions to Ask While Buying Group Health Insurance
How to design a tailor made group health insurance policy? 
The starting point is to be clear what is covered under a group health insurance policy. Most insurance contracts provide for covering the cost of treatment of any illness, injury or diseases, which requires hospitalization fro a minimum of 24 hours (except in those cases where due to medical technology advancement, something which was earlier done in more than 24 hours, can now be done in less than that and often referred to as Day Care Treatments which are now covered viz. Cataract, Dialysis, Chemotherapy, Radiotherapy etc). While this defines the broad coverage you must take extra ordinary time to focus on what's not covered and the interpretation of the clauses that cover what they do. It is best to have a subject matter expert help you decide the configuration. 
The most common features that can be tailor made in the group health insurance cover are – 
Room Rent

ICU Charges

Maternity Coverage to be provided from day 1 & its limits

Baby coverage from Day 1

30 Days waiting period waived off

1st Year / 2nd Year waiting period for certain ailments waived off

Pre Existing Disease Coverage 

Corporate Buffer

Co payment & co insurance

Treatment cost capping in specific ailments
We advice that the terms offered under group mediclaim policy should be aligned to the larger benefits philosophy of the organization. This includes the salary structure in the company versus other competitors in the industry, which other benefits are offered and are they graded in terms of employee hierarchy and the like. 
Next, you will have to identify the right set of insurers and send this requirement to multiple of them and follow up get their quotes. Do note, many times the insurers may send you the quote but may contain different terms than what you asked for or additional caveats. It is highly recommended that you utilize the services of a professional insurance broker to assist you in getting quotes. The advantage of working with an insurance broker is that you not only can get information and explanation on the design of the health insurance benefits program but as well get 24 X 7 assistance at the time of a claim. Choose your broker wisely by ensuring they have a robust support infrastructure and trained manpower to handle claims. Read more on Finding the Best Group Health Insurance Broker. A good broker will also understand the requirements for a small group health insurance and ensure that even before your start the journey of launching a cover for your group, you are provided with resources and explanation of the benefits that should be offered. A broker gets commissions from the insurer (much like in your car insurance policy) and therefore will not take any money from you. 
Who can get covered under a Group Health Insurance Plan – the common configurations are – Employee only, Employee along with spouse and children or Employee along with spouse, children and parents / parents in law. 
When Does the coverage start under a group health insurance plan – The moment you finalize the policy terms, the choice of insurer and the premium you are willing to pay, the cover can start immediately on remittance of premium and providing the data of covered members to the insurance company. The policy typically is for one calendar year though a policy can be cancelled mid-year as well.
What happens when employees (or covered members) leave the organization or new employees join the organization?
As your start the policy, you pay the premium of all members for an entire year. The insurer will tell you the premium charges for each employee. When an employee leaves the organization in the middle, the insurer will refund the premium charged for that employee on pro rata basis for the balance unexpired number of days in the policy. In case the employee leaving has claimed while being insured, then no refund will take place. Similarly when a new employee joins the organization, the premium given to the insurance company will be on pro rata basis, typically from the date of joining up to the last policy date i.e. the balance number of days before the policy expires.
How are the premiums decided in a Group Health Insurance?
Insurers, based on their underwriting guidelines that are different for each insurer, decide the premiums for any group. Often the premiums are a function of –
Demography of the group – age profile and family composition of the group members, location of the members (healthcare costs differ geographically in the India )

Terms of the policy chosen – with each term, the premiums get impacted

Size of the group 

If it's a renewal rather than a fresh policy, then the past claims experience and the nature of claims
Who pays the premium in Group Health Insurance?
 The group or the company who is taking the policy pays the premium. A single policy is issued in the name of the organization that pays for it. In some companies, a certain part or whole of the premium are recovered from the employees either in one go or in equated monthly installments. The premium when paid by the employees is expensed off by the organization much as salaries. In those cases, where part or whole premium is recovered from the employees, such amount has to be mentioned by the organization in Form 16 of the employee which allows the employee to claim benefit under section 80 D of Income Tax.  
Can Group Health Insurance Premiums be paid in Installments? 
Yes, they can be paid in installments but often this is possible when the premium size / group size is large. Else, at times, the cost of administration of such a policy becomes higher on account of low premium size and often most insurers express lack of keenness to allow. 
Group Mediclaim Policy for small business is now increasingly being sought as a baseline employee benefit. Business owners and HR managers who are keen to know more can refer to our other resources on this website or get in touch with out benefits experts to help them design a cover. 
Best Way to Buy Group Health Insurance or Group Mediclaim Policy 
There are 3 options that businesses have to buy group health insurance –
Buy Directly From Insurance Companies 

Buy From Agents

Buy From Broker
When you buy directly from insurance companies, chances are that you may end up buying a product without really having evaluated your needs best or having to know what other insurance companies are offering. Also, you will have to handle the entire process with your knowledge expected to be as good as that of the insurance company. At the time of a claim, you will have to navigate the entire claim settlement process yourself and in many cases, employees and employers alike, are surprised to find what is not covered or how insurers interpret policy clauses during claims settlement. 
When you buy from individual agents, do note that legally that agent can only advice a policy of the single and only company he is an agent of. Health insurance agents in India as individuals can only work for the single insurance company they are an agent of. While some agents may slyly offer products of more than one insurer, it is not considered legal. Also, individual agents have limited capacity to provide the level of services on 24X7 basis as compared to a professional set up employing well-trained manpower. 
Corporate agents who sell insurance, much like banks who sell group health insurance policy, are more often focused on the revenue they earn than servicing claims. When claims happen, the lack of trained and dedicated manpower severely restricts the support available to organizations and its employees to navigate claims management. 
Buy Group Health Insurance from Broker – 
An insurance broker works on behalf of the customer and there are only a few hundred licensed insurance brokers in India. We are one of them specializing in group health insurance and other commercial insurance programs. 
We are an insurer agnostic, dealing with all insurance companies licensed to operate in India and we represent our clients in the entire ecosystem. We have handled hundred thousand customers and claims and have the expertise to create / negotiate the best covers and policy terms for our customers. Undoubtedly, we believe we have the finest claims management systems and trained manpower to support your employees whenever there is a claim.