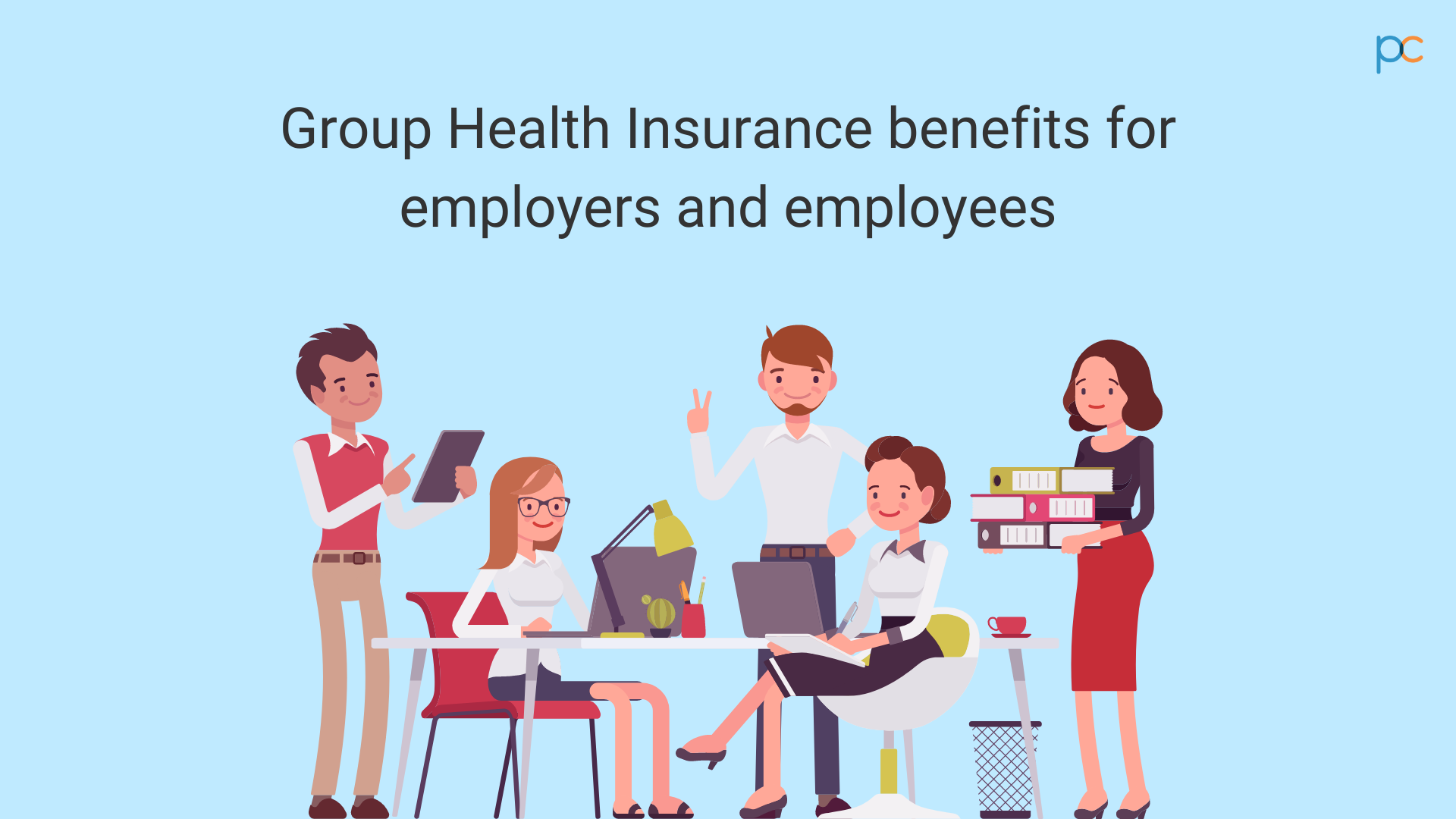 Due to the recent pandemic, health insurance has gained the right popularity it has always deserved. Now people are beginning to realize the importance of creating a strong health insurance portfolio with different types of plans and how helpful these can be at the time of a medical emergency. One of such types is the Group Health Insurance for employees. This plan is provided by the employer, mostly free of cost as an added advantage of employment. Let's take a look at why this plan is important for both employees and their employers.
Why is Group Health Insurance Important for an Employees?
Group Health Insurance policies are health insurance plans for employees that provide a financial backup to the employee and his/her family members. A good health policy full of useful features provides a helping hand when a medical issue is faced. Here are the reasons why every employee should have a Group Health Insurance plan:
Waiting period on pre-existing diseases is zero days: Usually, the treatment for pre-existing diseases like diabetes, high blood pressure, hypertension, etc. cannot be claimed under a usual health insurance policy without waiting for a certain amount of time. However, these ailments are covered from day one under a Group Health Insurance plan. Thus, an employee does not have to bear the expenses of getting treatment for pre-existing diseases if he/she is covered under the employer's health insurance plan. This is the major benefit of group health insurance.
Quick claims without much hassle: Since, Group Health Insurance for employees is a benefit for the employee, their claims are handled on priority and then the employee does not have to face much hassle during the process. It is mostly looked after by the Third Party Administrator and the insurance company.
Maternity coverage without additional costs: Maternity and childbirth are usually not covered under a health insurance policy. As an add-on, i.e. the policyholder needs to pay an additional premium to buy this coverage. But if a person is covered under Group Health Insurance for employees, he/she does not have to pay any premium. The major part of the hospital bill will be borne by the employer's insurance company. Moreover, the newborn baby is also covered under insurance from day1 in the group plan
Up to 5 dependents covered: The policyholder needs to pay more premium for each member insured under the plan in a normal health insurance policy. In a Group Health Insurance policy for employees, up to 5 dependents are usually covered without any additional premium.
No need for a medical check-up: Most employee health insurance companies do not require the employees of an organization to undergo a health check-up for getting enrolled under the plan. In a normal scenario, a health insurance policy is usually not issued without a medical check-up.
Why is Group Health Insurance important for employers?
The equation of the employee-employer relationship is changing in modern times. Most companies now recognize the importance of their workforce and take action to retain hard-working employees. Various employee-benefit schemes are the results of these actions apart from offering a decent pay scale. One of such benefits is an adequate health insurance plan. Let's take a look at why it is important for an employer:
Tax benefits: Buying health insurance for employees gives the company tax benefits.
One of the factors for being employee-centric: Many organizations are now shifting their focus from being company-centric to becoming employee-centric. This allows a sense of motivation among the employees and helps the company retain a hard-working group of employees.
Employees get a sense of security: Financial security in the time of need makesan employee feels secure. It also allows them to get the best possible medical treatment for an ailment.