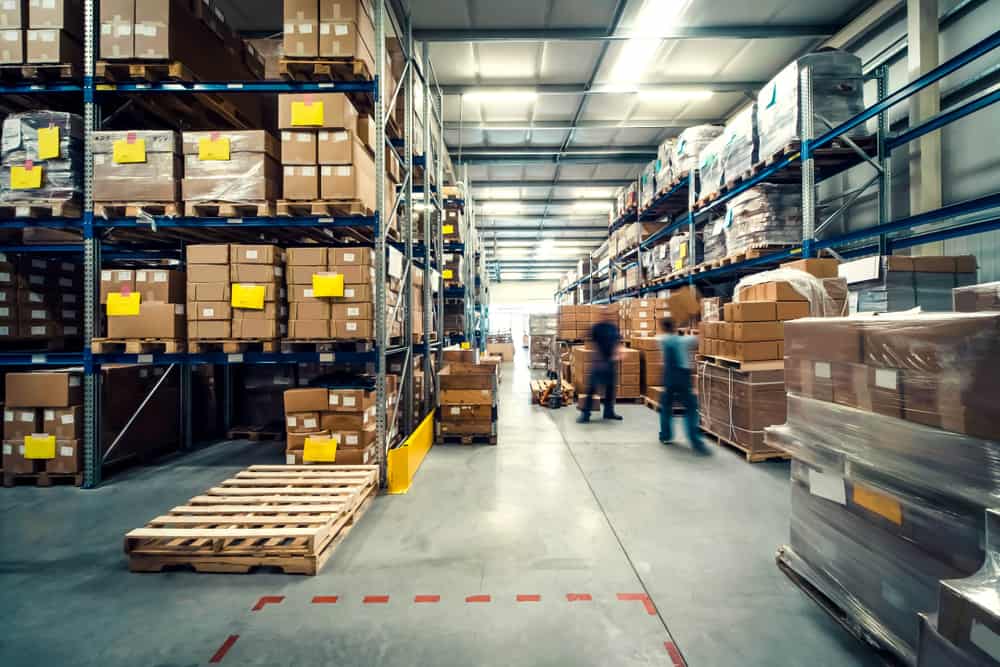 Factory or warehouse insurance coverage is highly critical. It is one of the most important types of business insurance policies. Let's understand what factory insurance means, what are the types of warehouse insurance, and what are their benefits.
Table of Content
Factory or Warehouse Insurance: An Overview
What is Factory and Warehouse Insurance?
What are the coverages offered?
What are the benefits of Factory and Warehouse Insurance?
Who all can buy a Factory and Warehouse Insurance?
Types of policies
How to Buy Factory and Warehouse Insurance in India?
Final words – Contact PlanCover
Factory or Warehouse Insurance: An Overview
Warehouses and factories are often the most expensive assets of businesses. The building, machinery, goods stored, and people employed to work in the warehouse/factory, are all indispensable resources that form the backbone of business and if any mishap were to befall any of these crucial assets for any reason, the whole bedrock of the company could crumble. Ensuring safety, for those working in these warehouses and factory, is of paramount importance for all companies.
There are a number of factors that warehouse and factory owners have to consider when it comes to safety – a thorough assessment of risk, steps and plans to deal with risks, eliminate risks or reduce the effect of risks.
Damages and losses related to risks to factory/warehouse can be mitigated by the simple solution of having the right insurance coverage. If this gets you pondering as to which insurance should you purchase for a factory or a warehouse, then you are reading the right article? It's the Factory/Warehouse Insurance that can cast the perfect safety net for your company's warehouse or factory.
What is Factory and Warehouse Insurance?
Factory and Warehouse Insurance offers comprehensive coverage for losses arising due to damage to factory/warehouse building, the goods stored in it or the machinery stored in it. It also offers coverage for the loss of profits arising out of the damage. For an industrial set up, the Factory/Warehouse Insurance can be of utmost importance as it offers great benefits to companies that need a warehouse for storing and manufacturing of goods. In India, the policy provides coverage against any monetary loss faced as a result of damage of goods, property or machinery, both in and outside of the premises. The insurance policy is specifically designed to cater to the contents and stocks and cover them against varied risks.
Factory and Warehouse Insurance Coverage: What's Covered?
This insurance provides comprehensive coverage to building, machinery and goods. Let's look at all the coverage provided under Factory and Warehouse Insurance.
The building

The machinery, plant and equipment

Stock, including raw material, and those belonging to wholesaler or retailer, too

Assets such as furniture, accessories and tools

Works of art
What are the benefits of Factory and Warehouse Insurance?
1. It protects your Warehouse/Factory from an array of risks
This insurance for warehouse and factory offers coverage for damages resulting from fire, theft, and natural calamities like earthquakes, cyclones and floods.

Covers specific losses like short-circuits and theft.

Damages to the insured's vehicles and automobiles.
2. It provides indemnification for additional expenses
Factory and warehouse insurance coverage can provide replacement cost for all damaged property instead of a reduced book value. It can be done through the reinstatement and escalation clauses for value.

Special perils policy and standard fire policy can both pay for alternative accommodation, in case the factory or warehouse suffers any damages.

The arrival of replacement materials can be accelerated if air freight is added in the coverage.
3. It provides comprehensive cover
A wide range of insurance is offered in the policy which covers loss of profits due to any interruption in the business due to the aforementioned possibilities, physical damages to assets, and legal liability from a third party.
4. It offers multi-location and customizable coverage
A single policy can also cover contents from various locations across the country. Customising your policy according to the kind of factory or warehouse you own will allow you to gain a better understanding of the extent of your policy, and in turn, warn you of those aspects which your policy does not cover.
5. It involves minimal paperwork
The paperwork required for factory and warehouse insurance is minimal. One could merely submit their fixed asset register (FAR), which is maintained for bookkeeping when filing for a claim. It is only when portable equipment is in question that one needs a unit-wise serial number.
Factory and Warehouse Insurance Policy Exclusions: What's Not Covered??
The insurance policy does not cover any intentional damages to property, or otherwise which might be a result of illegal activities and other consequential loss.

Everyday wear and tear is excluded from the warehouse insurance coverage.

Common exclusions from such insurance policies can include pollution and radioactive contamination.
Who all can buy Factory and Warehouse Insurance?
The insurance policy can be bought by businesses that are into manufacturing, distributing, packaging, wholesale, and retail businesses as it can cover their stock which could potentially include anything from raw materials and finished goods to machinery and the property. Even suppliers and producers of goods should purchase such a policy as it provides coverage from various risks that your business is exposed to.
Types of policies
Here are the common types of warehouse insurance:
Comprehensive Cover: Includes covers of all types that are available for the premises of Factories & Warehouses.
Floating Policy: This is issued when the location of the property is not permanent.
Valued Policy: This is issued for the market value which cannot be ascertained for various materials.
Replacement & Reinstatement Policy: Pays the cost of reinstatement or replacement of an insured asset.
Specific Policy: Provides coverage only up to a specific amount, usually less than the value of the property.
How to Buy Factory and Warehouse Insurance in India?
There's no hard and fast rule when it comes to buying godown and factory insurance policy. The process varies for different businesses in different industries.
For instance, a company that makes fire crackers would have different considerations when buying warehouse stock insurance India as compared to a steel manufacturer. Their coverage requirement would vary as well. So, again, there's no defined rule to this.
The kind of factory and warehouse insurance coverage you should get depends on your business type, distinct needs, financial condition, and various other factors. It's best to consult insurance brokers and seek their help in finding the right coverage for your business and thereon help in finding the right warehouse and factory insurance plan.
Get in touch with our licensed experts and let us help you find the best insurance plan that adequately maps to your business needs.
Final Words
Running a business that involves operations and activities in a warehouse or factory is difficult. Not only does it involve ensuring safety for the workers and employees, it also means the factory/warehouse premise has to be secured from various risks. However, a lot of small businesses that own a factory/warehouse often, often overlook the importance of securing it with insurance. If you are looking for for insurance for warehouse or factory, PlanCover can help you out. We not only offer the most suitable selection of insurers, but we also begin with the risk assessment of your factory and warehouse specific to your business. You can even get a free quote to begin with.