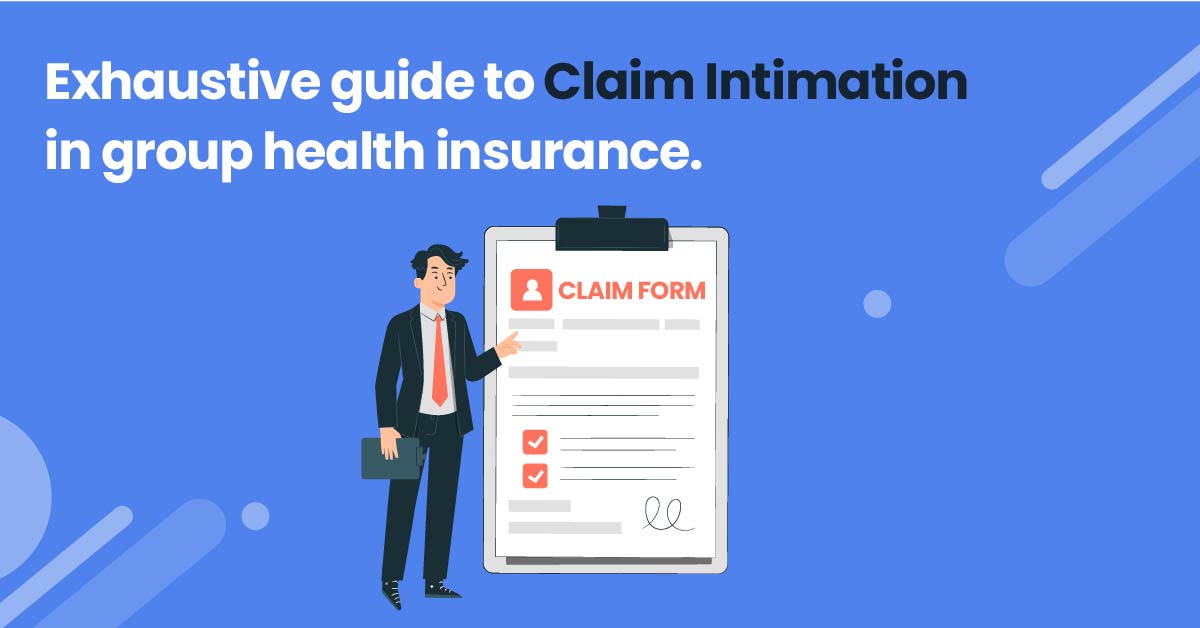 Claim intimation clause in health insurance policies is a mandatory clause. This clause refers to the obligation of the policyholder to formally inform the insurance company (or their third party administrator) about a potential claim under the policy.
This clause typically puts timelines for intimating the insurer. The imitation can be done via any mode of communication. It is advisable that you keep a record of this communication such that in cases where there may be a difference of opinion on having met this requirement, you can share it with the insurer.
In case of hospitalisation, either as an emergency case or as a reimbursement case, this clause is equally applicable.
In emergency cases this needs to be done within 24 hours of getting admitted to the hospital.
In planned cases, this needs to be done 48 hours prior to hospitalisation.
Why is intimation required?
Claim intimation is required mostly by the insurers for two main reasons:
To account for a potential payout to be made under the policy
To investigate a claim if the insurer feels that any direct or indirect mechanism needs to be activated to adjudicate and verify on the genuineness of the claim
Where to file my health insurance intimation?
You can file for intimation in the following ways:
Send an email to the insurer
Call the insurer on their general helpline
Many insurers have a form on their website to facilitate claim intimation
Claim Intimation under Health Insurance Policy
Often policyholders are at a loss to access information with the relevant details on where to intimate and how to intimate.
This article provides all contact details of all TPA's and Insurers along with their email id's and phone numbers to initiate claim intimation. Once the intimation has been done, kindly keep the interaction details handy. Often you may be allocated a transaction Id number which will confirm the receipt of your intimation.
Please note the following indicative list of insurers and TPA's for claim intimation:
These details have been collated and appear to be accurate as on the date of documentation. Please do note that these are subject to change.
FAQ's
Q – If I was unable to send an intimation for a claim what will be the impact for it?
A – There is a possibility that the insurer or TPA will raise a query for reason of non-intimation. The law allows you to provide a justification for the same. Based on your communication, on reasonable grounds, no insurer can deny a health insurance claim for non-intimation. While the regulator has been specified on this clause and wants the insurers to ensure that no genuine claim is denied basis inability to intimate, the courts and the integrated grievance redressal mechanism of the regulator is available for you to reach out to.
Q – If I delay sending the claim intimation, then what will be the impact?
A – Your reimbursement claim can get delayed in the absence of a reasonable reason for delay or non-intimation.
Q – What is the difference between cashless and reimbursement claims intimation?
A – Generally the authorisation sent by the hospital is taken as a surrogate for claim intimation. This therefore means that in a reimbursement claim, the policyholder needs to be more diligent about doing the intimation.