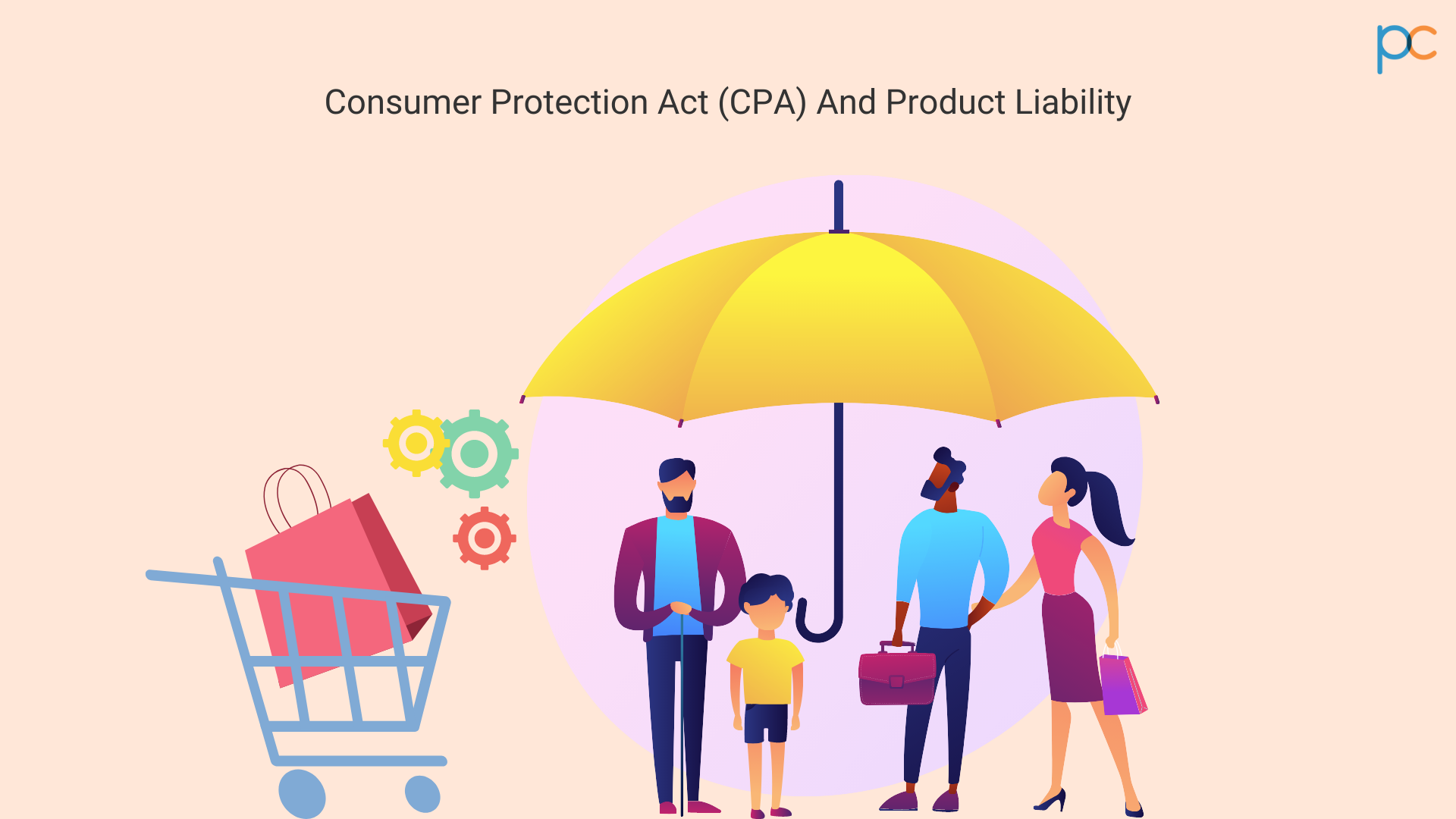 India does not have a general product liability statute, but there are several general laws that protect consumers from defective products. The Consumer protection Act (CPA) has provisions for a complaint to be filed in relation to goods that are hazardous to life and safety (in contravention of any standards imposed by law) or otherwise defective.
What is Product Liability?
Product liability arises when there is any fault or defect found in product. It also specifies the rights available to consumer and who will be liable if there is any defect in product whether manufacturer or retailer or supplier.
Product Liability Insurance will cover for cost of compensation against financial losses suffered by a third-party arising out of use or consumption of a faulty product. The third-party has to suffer a bodily injury or property damage.
Definitions:
Bodily injury – Includes death and illness, disability, shock, anguish or mental injury.

Property damage – Any destruction of tangible product including loss of use.
Consumer Protection Act and Product Liability
A consumer has ''right to be informed'' which describes that a consumer has a right to be informed about the quality and quantity standard, price and the health safety of the product. If he gets any wrong information about it or mislead about the expiry date of the product, then a consumer can also file a suit.
The consumer protection laws available in India provide some common rights to the consumers, like if any defect is found out in the product then the consumer can bring a legal action against the manufacturer or supplier or both for the breach of contract between them.
The responsibility for a defective product depends on the manufacturer, retailer or supplier. If any defect is found out in the process of producing goods then the manufacturer will be liable.
Once the product is sold to the public via a retailer the latter may also be held responsible for the supply of defective product.
Burden of proof lies on the claimant and he has to prove that whatever injury he has suffered, is caused by defective product, which is produced by the manufacturer or supplied by the supplier.
Claims for injuries caused by the defective products.
Goods purchased by the consumer should have some set of standard and quality. If they don't posses any set of standard and unsafe for the health, then a consumer may have a claim under Consumer protection Act 1987.
Strict Liability – A recent evolution of Consumer protection Act 1987 deals with the strict liability imposed on the manufacturer of the goods for any defect in the product. It means that if consumer suffers any injury, then a claim can be brought against the manufacturer.
Here are some highlights of the Consumer Protection Bill 2017:
The Bill also replaces the Consumer Protection Act, 1986.

The Bill enforces consumer rights and provides a mechanism for redressal of complaints regarding a defect in goods and deficiency in services.

The Bill proposes to set up Consumer Dispute Redressal Commission at all districts, state and national levels for adjudicating consumer complaints.

The Bill also establishes a Consumer Protection Authority to investigate into consumer complaints, issue safety notices for goods and services, and pass orders for recall of goods and against misleading advertisement.

The Bill also gives power to the consumer of filing a claim of product liability against the manufacturer in case of any injury or any defect found in a good. The consumer must establish seven conditions in order to prove such a claim.
The Bill also classifies six contract terms as 'unfair'. These cover terms such as
payment of excessive security deposits

disproportionate penalty for a breach

unilateral termination without cause

one which puts the consumer at a disadvantage.