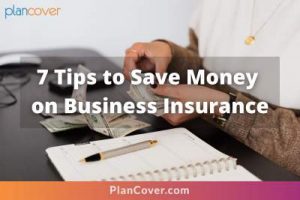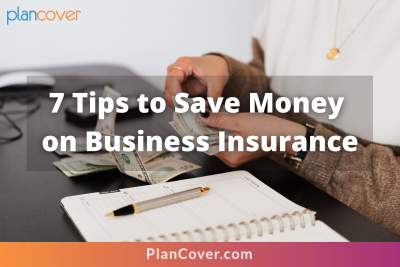 7 Tips to Save Money on Business Insurance
Buying business insurance policies is a big financial decision. This is especially true for SMEs who have a restricted budget to work with. But then insurance isn't optional— it is essential. There's no way around to it. Depending on your needs, you will have to invest in the right insurance policies that keep your business safe from liabilities and structurally strong to scale.
Fortunately, there are ways how business owners can save money on business insurance. They might not save you a fortune but they would save enough to make a big difference in your annual financial accounts.
Here are 7 effective tips that will help you keep business insurance cost in check:
1) There's no alternative to research–
This is the most fundamental part of this process. Unless you're ready to do the needed work, you won't get what you're looking for. So, do more research. Check out different resources, read more relevant articles, watch more videos. The more you learn, the more insights you will get. These insights can be a gateway for you to cost-saving.
2) Hear what the insurance company recommends–
Your insurer can help you with ways to reduce your premium. So, do listen to them. Hear their recommendations on how you can lower your risk exposures. If they ask you to make better disaster preparation or improve your workplace safety or fix certain aspects of your business – follow what they are saying. Such recommendations can help you lower your premium amount.
3) Team up with the right insurance broker–
Buying a business insurance policyThe legal document issued to the policyholder that outlines the conditions and terms of the insurance; also called the 'policy More is a challenge in itself. Saving money in that process adds to that challenge. Having the right insurance broker by your side is important. They can assist you to discover cost-saving opportunities. So, find a trusted and licensed insurance broker and tap on their expertise.
4) Be fine with a bigger deductible-
The higher your deductible, the lower will be your premium. They both are inversely proportionate. So, if possible, if your finance supports it, be fine with a bigger deductible. This will decrease your business insurance cost.
5) Settle for nothing less (and nothing more)–
What this means is you should focus on your exact needs and requirements. Don't overspend or underspend. Many business owners end up getting a wide coverage that they don't necessarily require. Don't be one of them! Evaluate and establish your distinct needs – and let that be the North Star you go after. This will ensure every penny you spend in business insurance is bringing you optimum value.
6) Can you pay in full?
Insurance companies offer two payment options. One, you can pay in lump-sum for the whole insurance period; two, you can pay in installments. Unsurprisingly, paying in installments would cost you more. So, if it's possible, consider paying for your business insurance in full. This can save you a significant sum.
7) Look for a package deal–
This depends from one insurance company to another but generally, if you buy multiple policies in a bundle, the insurance company can offer you discounts. So, for instance, if you're buying Errors and Omissions (E&O) policy, you should also go for Directors and Officers liability insurance, group health insurance, product liability insurance, and more. (Of course, go with the ones that you need.) Such a bundle can be a cost-effective option for you.
In addition to these 7 tips, there are several other small things you can do to keep your business insurance cost within a limit; like, manage your risks better, have a good credit history, always pay on time (installments), avoid small claims, and more.
In all, while business insurance prices can be high, there are ways to keep them under control.
Ready to Take a Step?
If you're looking to know more about business insurance rates of different insurers, connect with PlanCover today. We are one of the most trusted insurance brokers, offering end-to-end solutions to business owners in buying business insurance policies. Our experts are licensed and have extensive experience of working with SMEs from across different industries. Let's work together to find you a fitting policyThe legal document issued to the policyholder that outlines the conditions and terms of the insurance; also called the 'policy More that maps to your needs, as well as the budget.