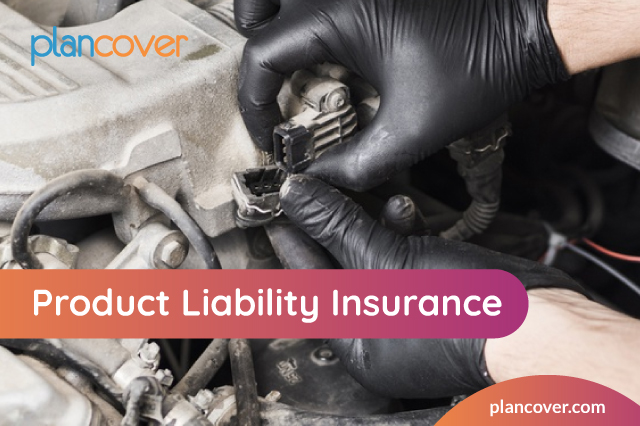 Almost all your smart competitors have it! You should buy a product liability insurance policy as well.
Imagine: Your product caused an injury to the consumer or damaged their property and they decided to sue you. The lawsuit can cost you big. And if yours is a new company with limited financial capabilities, this can turn up to be fatal. So, to protect your business against legal liabilities arising due to your products, investing in product liability insurance is almost a must.
But hold on!
Before you rush to your favorite insurance company and shell money out on this policy, there are a few things you must know to make an informed decision. After all, buying insurance policies is unlike anything else. In addition to the product liability insurance cost, several other factors should be considered to ensure adequate coverage that provides maximum protection to your business.
1.

The coverage you require
There's a difference between a defective product that's intended to make you look pretty and a defective product that's used to run million-dollar IT infrastructure. Meaning to say, every product has its distinct scope, relevance and quantifiable impact. They have their nuances which influence how much coverage you should opt for that's adequate.
So, when deciding the coverage you require, don't look at others; don't look at how much coverage your competitors have; don't look for external factors. Instead, consider your own products, risks, number of sales you make, and so forth. Figure out your unique requirement that's based on internal factors.
In the end, understand that buying the cheapest plan will leave your business exposed to vulnerabilities. But over-spending on the policy would do you no good either. Find the right extent of the coverage. Thereon, audit that number annually as your company grows to ensure adequate product liability insurance coverage is maintained.
2. What it doesn't cover
This is an important point that's often missed by many.
Product liability insurance doesn't cover everything. It has its limitations. It's essential that you're aware of these limitations so to avoid any surprises in the future.
Broadly, it covers bodily injury and/or property damage resulting from sale, manufacturing, handling, disposition or distribution of a product. The lawsuit revolves around three basic variants, which are product design, manufacturing, and improper instructions.
For example, if a consumer sustain any injury or their property is damaged, they might sue you. In that case, the legal fees, compensatory costs, and other expenses associated with the case will be covered by this insurance.
But it has caveats. It won't cover injuries sustained to the employees during manufacturing. It won't cover the cost of recalling your products; product recall insurance does that. There are some other costs it won't cover you.
Being aware of these exclusions is essential.
3.

Minimize insurance premium
As a profit-making company, the objective is always to minimize costs and maximize returns. With insurance policies, you enjoy enough room and opportunities to minimize the premium amount.
Assumingly, alongside product liability insurance, you have also invested in various other policies, which is highly recommended, these measures to reduce your premium amount can make a significant impact on your finance.
For one, it's a good idea to do sufficient research to pick an insurer and a plan that suits your budget. Thereon, there are a few measures you can take to reduce the insurance cost. Like, improve your safety precautions and quality control; pay your premium upfront; tweak your deductible; look for discounts (this comes when you're buying business insurance in bulk); evaluate your policies every year and make changes to it accordingly.
4.

DIY isn't the way to go
Understanding the terms and conditions of insurance policies can be a bit challenging. They are complex in structure and come with caveats that require proper comprehension so as to make an effective decision.
This is why DIY isn't particularly a way to go here. It is always recommended to work along with insurance brokers. They can shoulder all your worries and responsibilities, representing you in front of the insurer, ensuring you get the most fitting policy.
Further, they can help you understand product liability insurance better and take care of various other aspects, like handling the paperwork, figuring out the coverage you require, minimizing the overall costs, and so forth.
So, if you're planning to buy product liability insurance – or any business insurance for that matter – get help from licensed insurance brokers.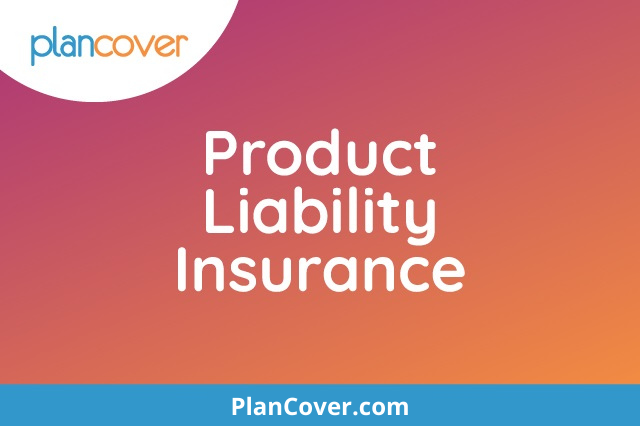 Ready to Buy Product Liability Insurance?
These are four things you should know before buying your product liability insurance.
Admittedly, there are plenty of other aspects you should consider. The key is to be more educated on the subject. If you lack the basic understanding, you will inevitably make mistakes. And in this segment, irrespective of the mistake – whether it's buying the wrong plan, not ensuring adequate coverage, or something else – the mistakes could be quite costly.
So, take your time, think things through, and make a smart decision that provides your company with maximum protection if a consumer decides to sue because of your product.